The KwikFlight B-2 Spirit Stealth Bomber has just been released for MSFS sim flyers for PC and Xbox. This unusual-looking "flying wing" is a new kind of plane for those wishing to try something different in their sim flying. This secret bomber aircraft has been used in many theatres of conflict and can get the job done. Here in Microsoft Flight Simulator, we can enjoy the flight characteristics and how unique this one-of-a-kind airplane design works in our home flight simulator.
Table of Contents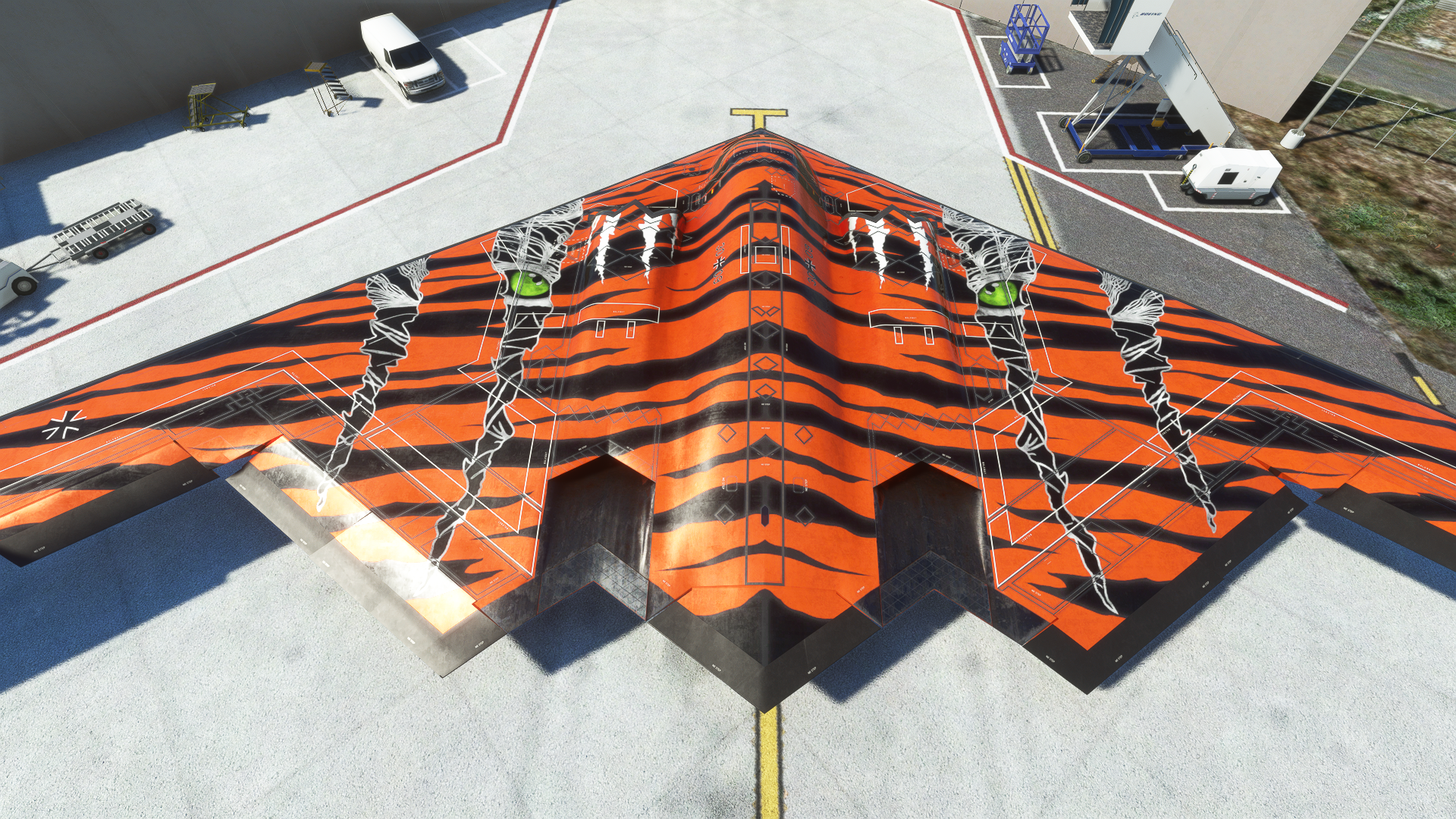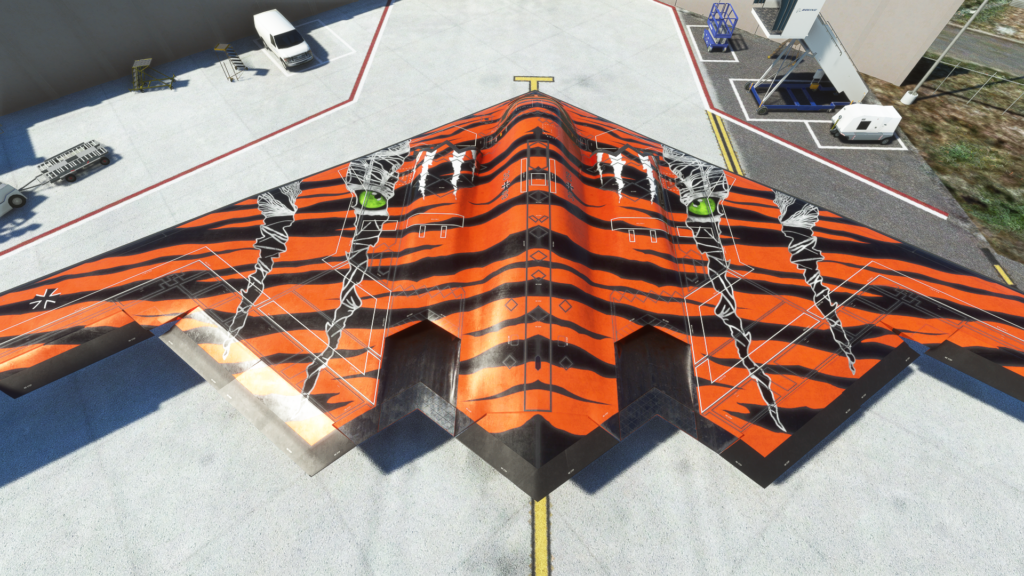 Overall Description:
The B-2 Stealth Bomber is a recognizable airplane name that many flight enthusiasts smile about when they hear it mentioned. The real meaning of "The need for speed" comes to mind when you strap on a B2 Spirit Bomber aircraft. The official name of this aircraft is the "Northrop Grumman B-2 Spirit Stealth Bomber". In the early 1970s, engineers made aircraft that could absorb or deflect radar signals. Lockheed had the SR-71 Blackbird with stealth characteristics, but the American Department of Defense also asked Northrop to work on the same concept, stealthy and fast.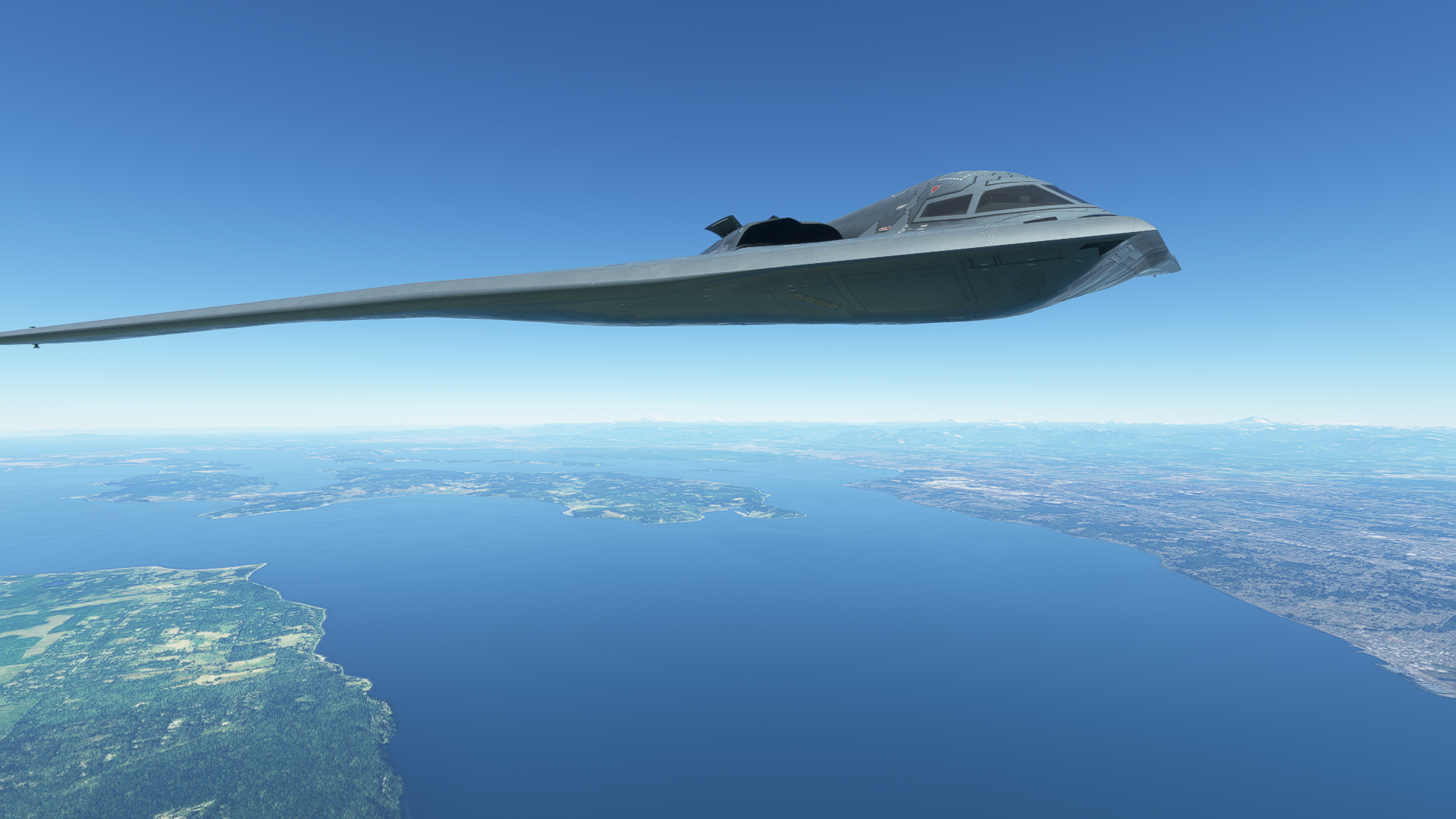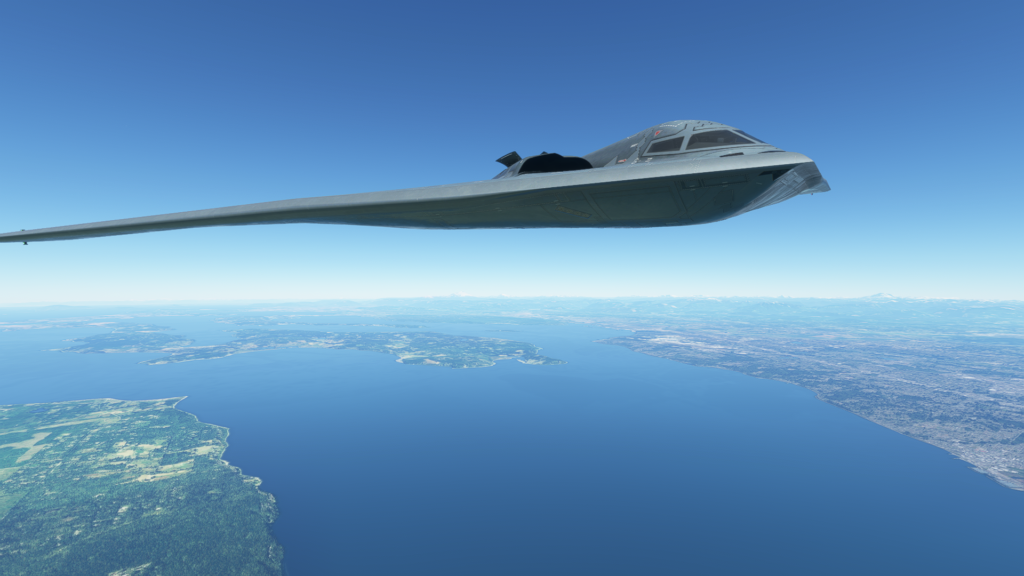 Shrouded in secrecy, Northrop built the B-2 at an old Ford Motor Company plant in Pico Rivera, California. Initially planned for 132 of them, they reduced that number to 20 following the collapse of the Soviet Union in December 1991. One more was explicitly made for the Air Force, and one B-2 eventually crashed, bringing the total flying units to 20, flying several wars over the years since and still flying today. With a crew of two, a wingspan of 172 feet, and a fuel capacity of 167,000 lbs, this engineering work could go fast and far. The B-2 housed four General Electric F118-GE-100 non-afterburning turbofans. Its maximum speed is 630 mph, and it cruised at 560mph. Its range is 6,900 miles with a service ceiling of 50,000 ft.
Features and Liveries:
The B-2 Spirit Stealth Bomber's maximum takeoff weight is 376,000 lbs, and the fuel capacity is 167,000 lbs, which means that this well-designed flying wing could hold a lot of bombs in its two bomb bays. The air-to-strike capability can be witnessed in MSFS with the InBuilds store version only, as Microsoft Marketplace products are family-friendly designed. Xbox flyers will have to settle for the MSFS Marketplace version. Here is a list of features that the MSFS version of the Kwikflight B-2 Spirit Stealth Bomber:
Animated engine secondary intake vents
Strike bay doors
Functioning FMS with the expected collection of avionics
Worldmap flight plan integration
Six independent multi-function displays
Working air-to-air radar
Synthetic terrain vision mode (TFR)
Animated crew access ladder
Stealth mode (lights retract, rudder deflection reduced)
Animated air-to-air refueling point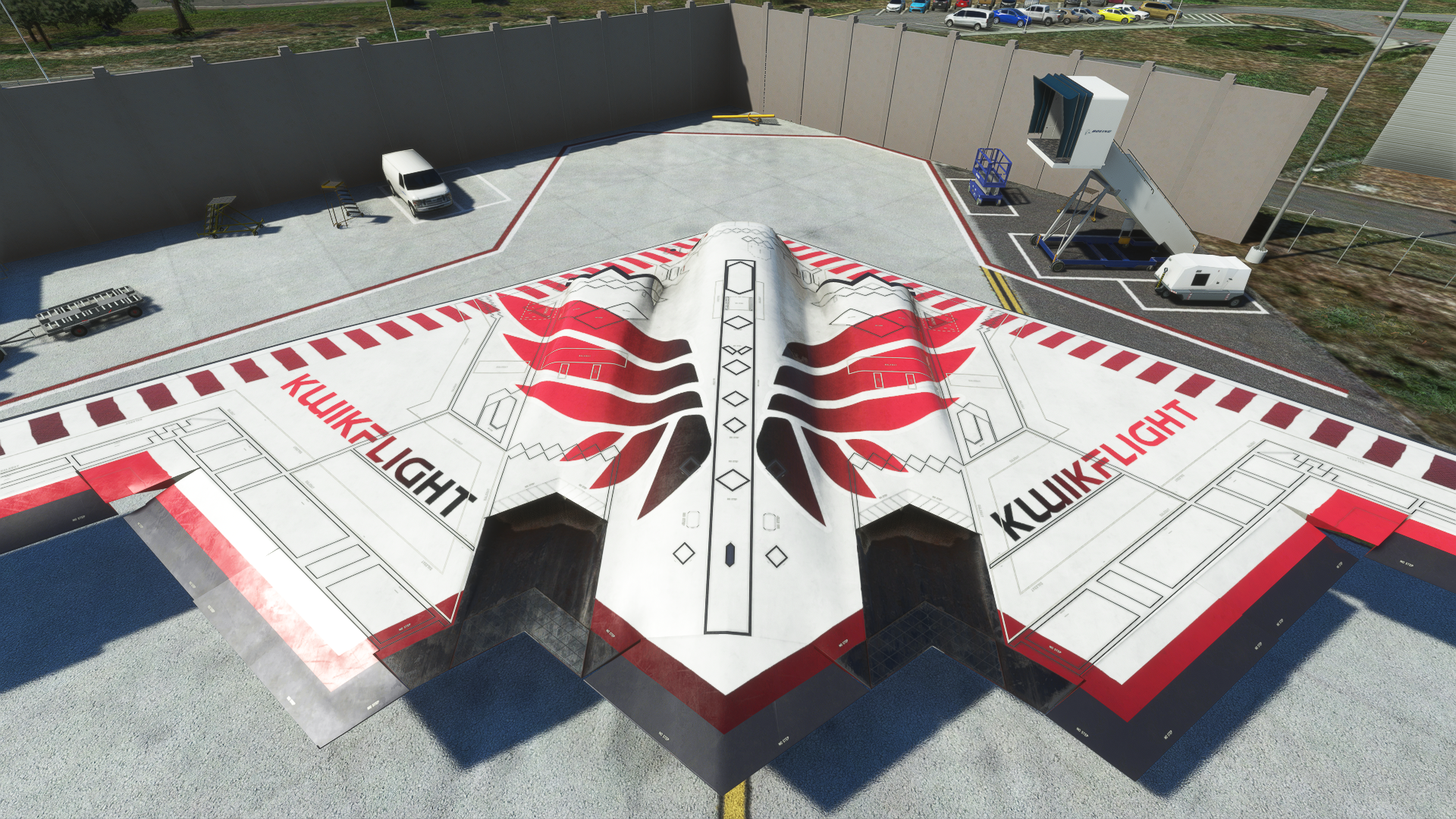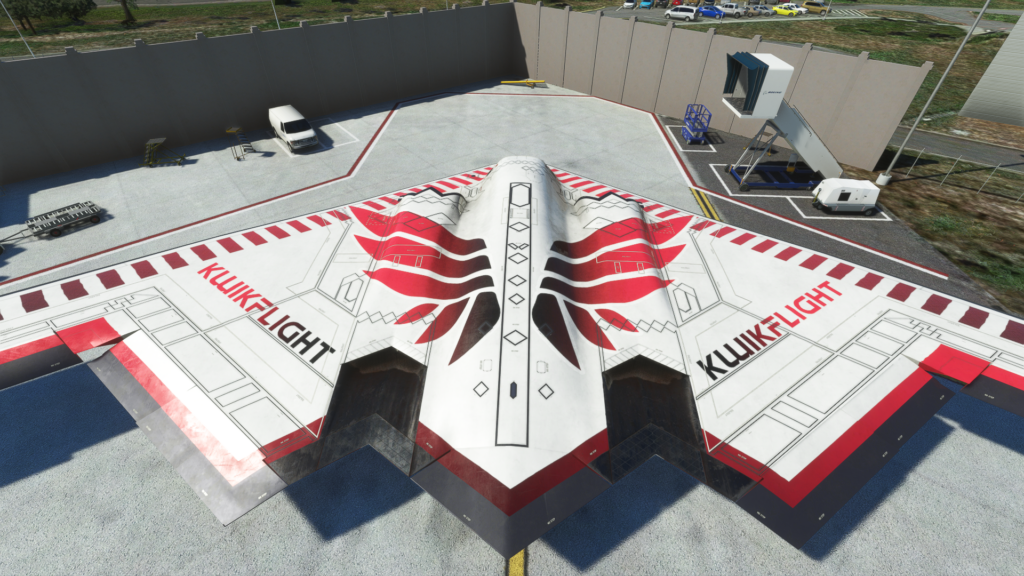 Kwikflight has included a collection of real and fictional liveries for us to enjoy as well. Some of those designs would make it easy to see in the sky if you don't want to be stealthy. Examining the outside of the airplane shows a great deal of information that we wouldn't usually get to see this close. Now, we can get in, learn about the systems, take it for a spin, and get a thrill-of-a-lifetime.
Getting Started:
Get your B-2 from the Inbuilds store to get the full immersion, as some features are only available there. Once you have it installed in MSFS, spawn on a runway and throttle up. Everything else is already running and operational so you don't have to sift through a manual to get there. On your first flight, enjoy the speed and agility of the bird from the cockpit. Go to outside view, turn left or right, and see how she banks and responds. There will be plenty of time to review the manual and do cold & dark startups later.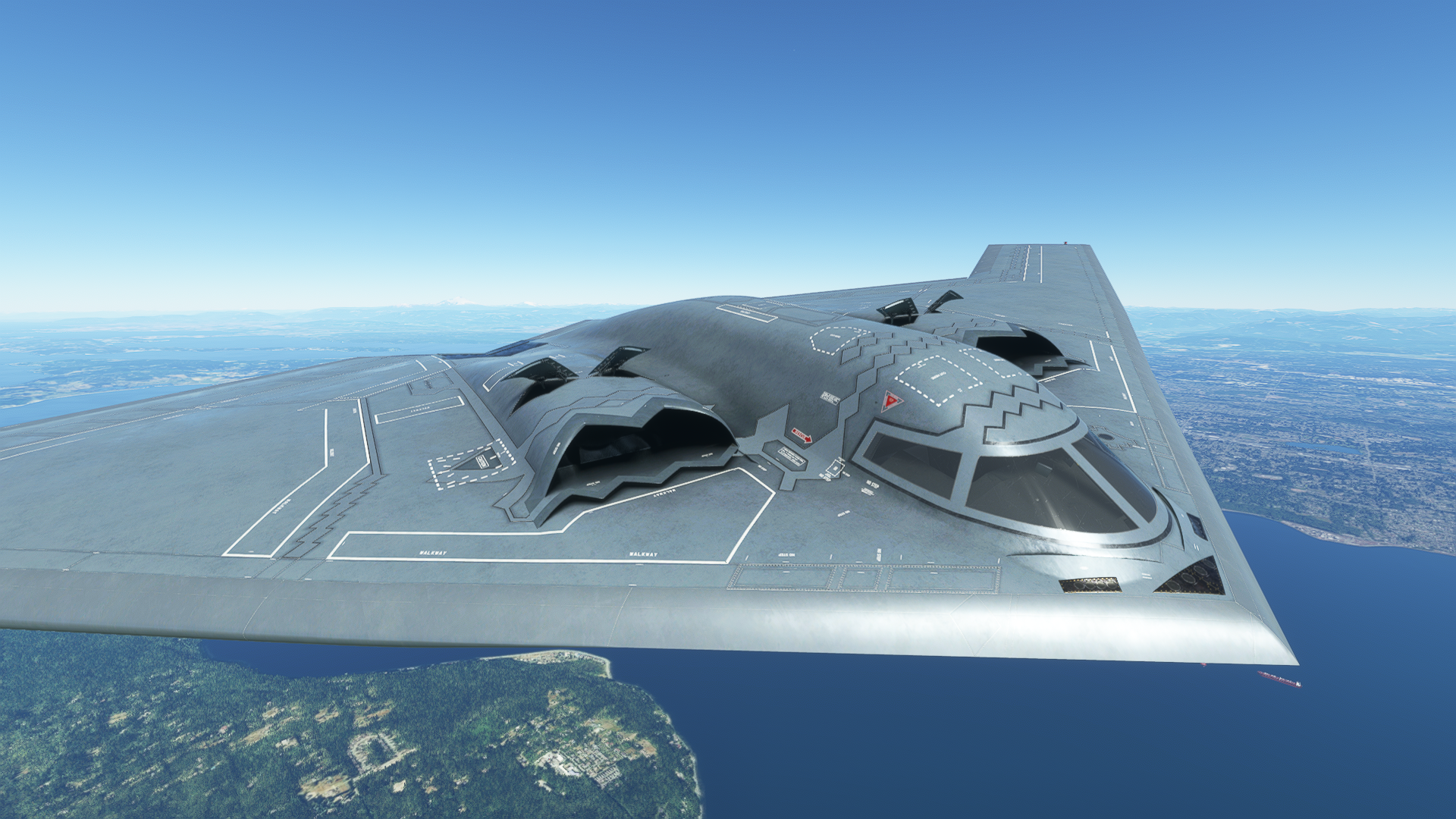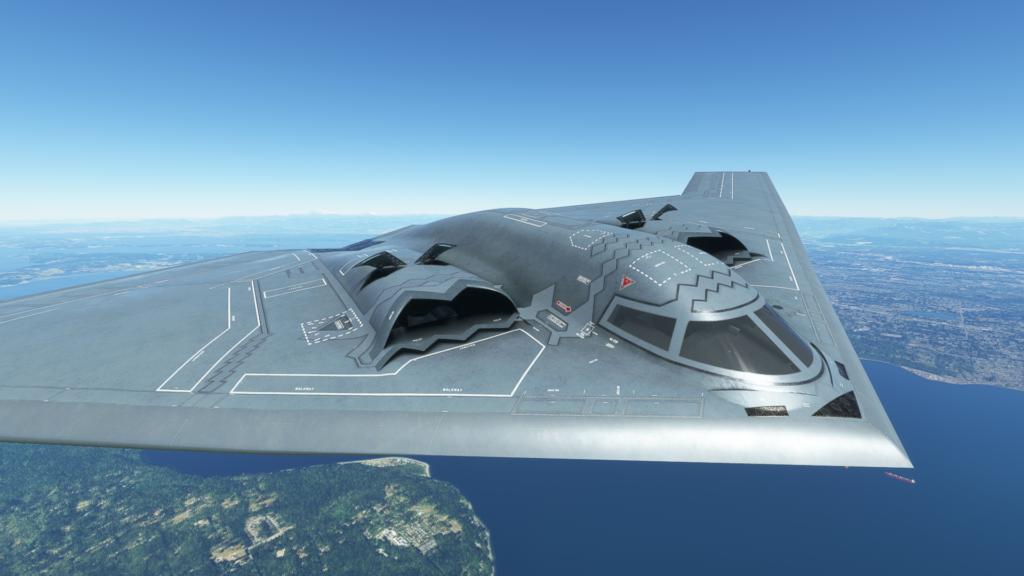 The B-2 Spirit has a "Resources" folder containing two manuals. The Spirit QRC is a checklist document. Print it and keep it handy in your home cockpit. The second document is the full Kwikflight Spirit manual. This one is made specifically for MSFS sim flight users. Screenshots of the world map, liveries screen, and plenty of screenshots to follow along for PC or Xbox sim flyers. This 44-page manual shows all the screenshots of the various MFDs, FMS, switches, and knobs to familiarize you with this engineering feat of flying machine.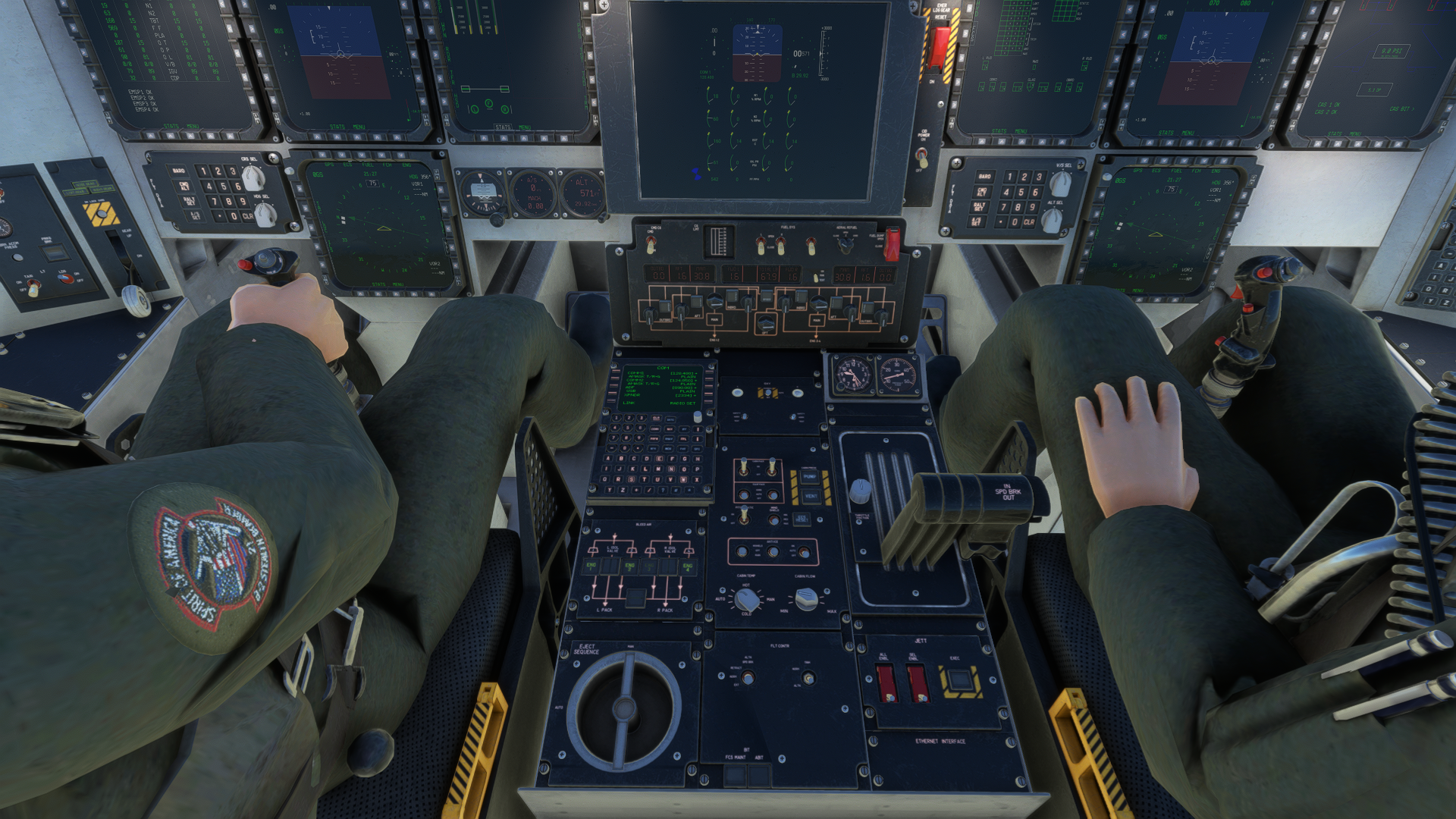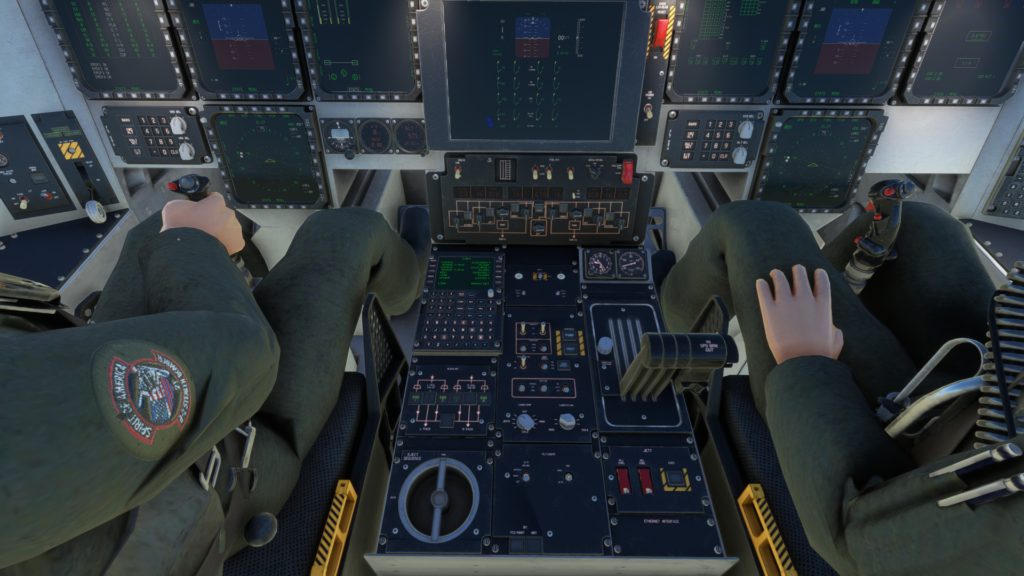 The iniBuilds has surprised us with this release from Kwikflight to the delight of many simmers in MSFS waiting for this exact aircraft. iniBuilds has a variety of aircraft for MSFS on their website. Here is another bomber aircraft recently announced for MSFS, the Avro Vulcan.
Conclusion:
A military bomber like the B-2 Spirit Stealth Bomber isn't for everyone. But for those who love to go fast and feel what it is like to touch the upper surface of our atmosphere, this is an adrenaline rush. To be able to master such a beast and still put it down gently on the runway at the end of the day is a feeling of satisfaction that only the stealth pilots of the day could enjoy. Now we can get a glimpse into the world of the bomber pilot environment, and do it with speed and agility for a very long distance run. You won't be disappointed with this product in Microsoft Flight Simulator.