The T6A Texan II is in development. Blackbird Simulations took to YouTube to announce the next aircraft reveal in a teaser video that lasted a mere 30 seconds. The airplane zoomed so fast that all we were left with was the name of that fast-flying object, T6A ADV, which one could assume means "advanced."
If you pause the video at specific locations, you can figure out where they are going with this. After all, we already have a North American T6 Texan in MSFS with the Reno collection. But that airplane has a big radial engine out front and was made decades before the T6A Texan II.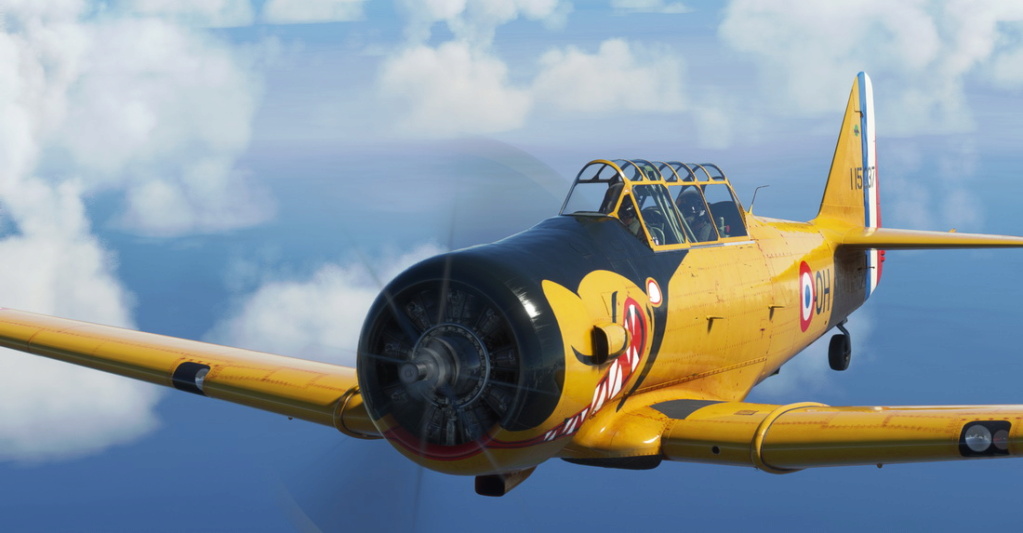 Looking closely, this airplane does not have a big radial engine out front. It has a turboprop configuration. Much sleeker and certainly faster and higher. So, this is positively a T6A Texan II. The Beechcraft T6A Texan II is a United States Air Force and Navy training aircraft that replaced their current trainers during the 2010s. Here we see a comparison of what they offer to what the real T6A Texan II airplane looks like.
An interesting point about this airplane is that the T6A is a development of the Pilatus PC-9 aircraft, modified by Beechcraft and designed to enter the "Joint Primary Aircraft Training System," or JPATS, in the 1990s. Notice the characteristics of this plane with a low-wing configuration, and tandem seating for two in an enclosed cabin. This turboprop engine is by Pratt & Witney Canada, the PT6A-68, hence the designator on the airplane of the T6A.
It has retractable landing gear, ejection seats, and a constant speed, variable-pitch, non-reversing, feathering propeller assembly.  That is quite the engine to handle and it was intended that way as a military trainer until the student pilot moved up to the real fighter planes. The T6A Texan II was introduced in 2001 by Beechcraft and Textron Aviation, with over 850 of them produced so far. AoA Simulations announced their work on the T6A Texan II for X-plane back in October 2022.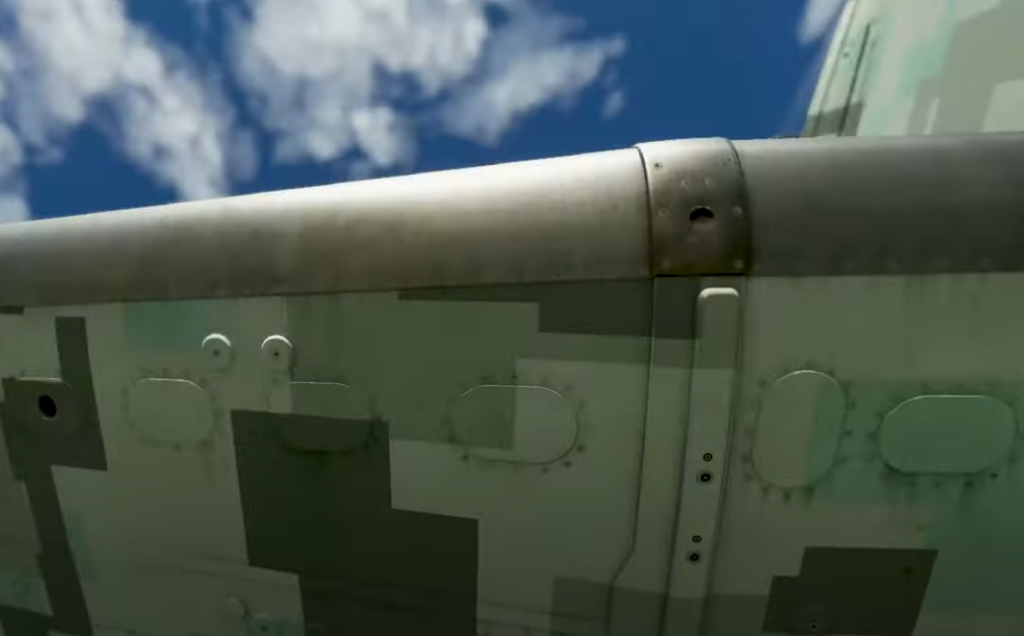 Blackbird Simulations have been making high-quality aircraft for MSFS in the past, such as the FG-1G Corsair, the T-45 Goshawk, the MV310 twin and the PC-6. Blackbird is the company that has the SR-71 and the UH-1H Huey in the works.
The developer has promised to reveal more about the T6A Texan II airplane in the coming weeks. We can expect to learn how close they are to the release date for the MSFS community, as the sim flyers who love military planes will want to know when they can fly it. Let the military trainer aircraft competition in the skies begin!