Developers BMWorld and AMSim have released their another cooperation scenery rendition for Microsoft Flight Simulator. BMWorld, together with AMSim have already worked on the Seattle Tacoma Airport scenery for the same platform. This time, they worked on Phoenix Sky Harbor (KPHX) for the same platform. The release was announced through the Orbx Facebook page.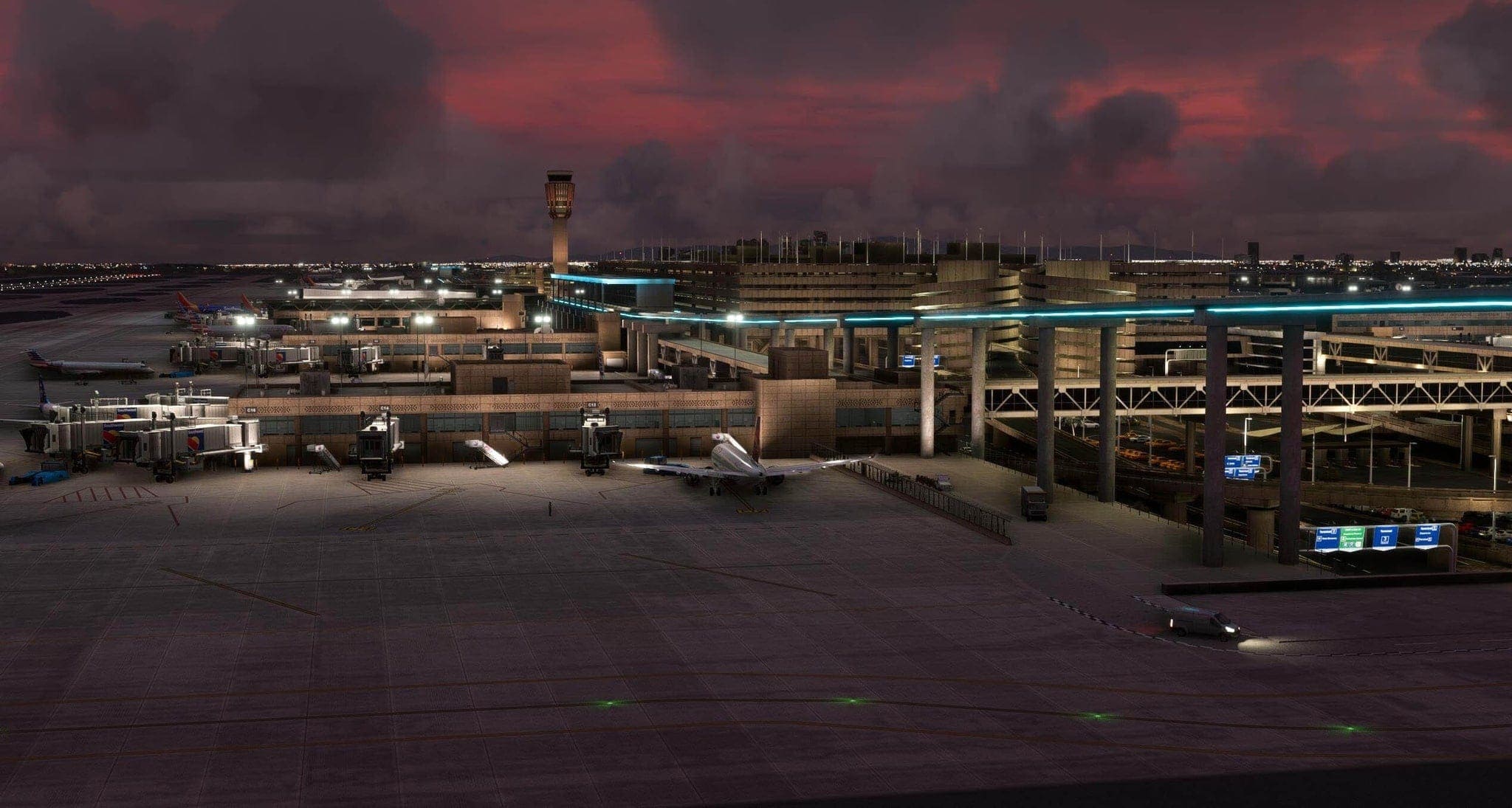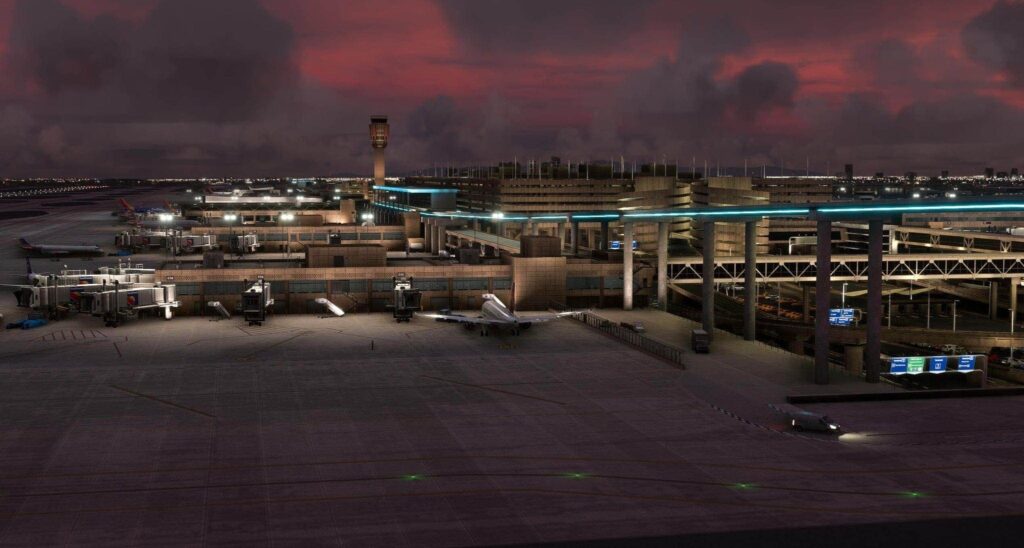 Phoenix Sky Harbor is an international airport serving the largest city of Arizona, Phoenix. It is a civil-military hub and it is the busiest airport in the state. Phoenix Sky Harbor is one of the main hubs for American Airlines and a base for Southwest Airlines. There are connections to the whole world from this international hub. Virtual pilots can enjoy flying to destinations such as Taipei, Frankfurt, Calgary, Telluride or Heathrow.
The scenery consists of many modern features, that bring the whole airport and its surroundings to life in Microsoft Flight Simulator. There is an animated Sky Train and animated jetways and it also offers full compatibility with FSLTL. Speaking of the modelling and texturing, there are high-resolution custom ground textures, fully modelled surroundings and custom ground markings.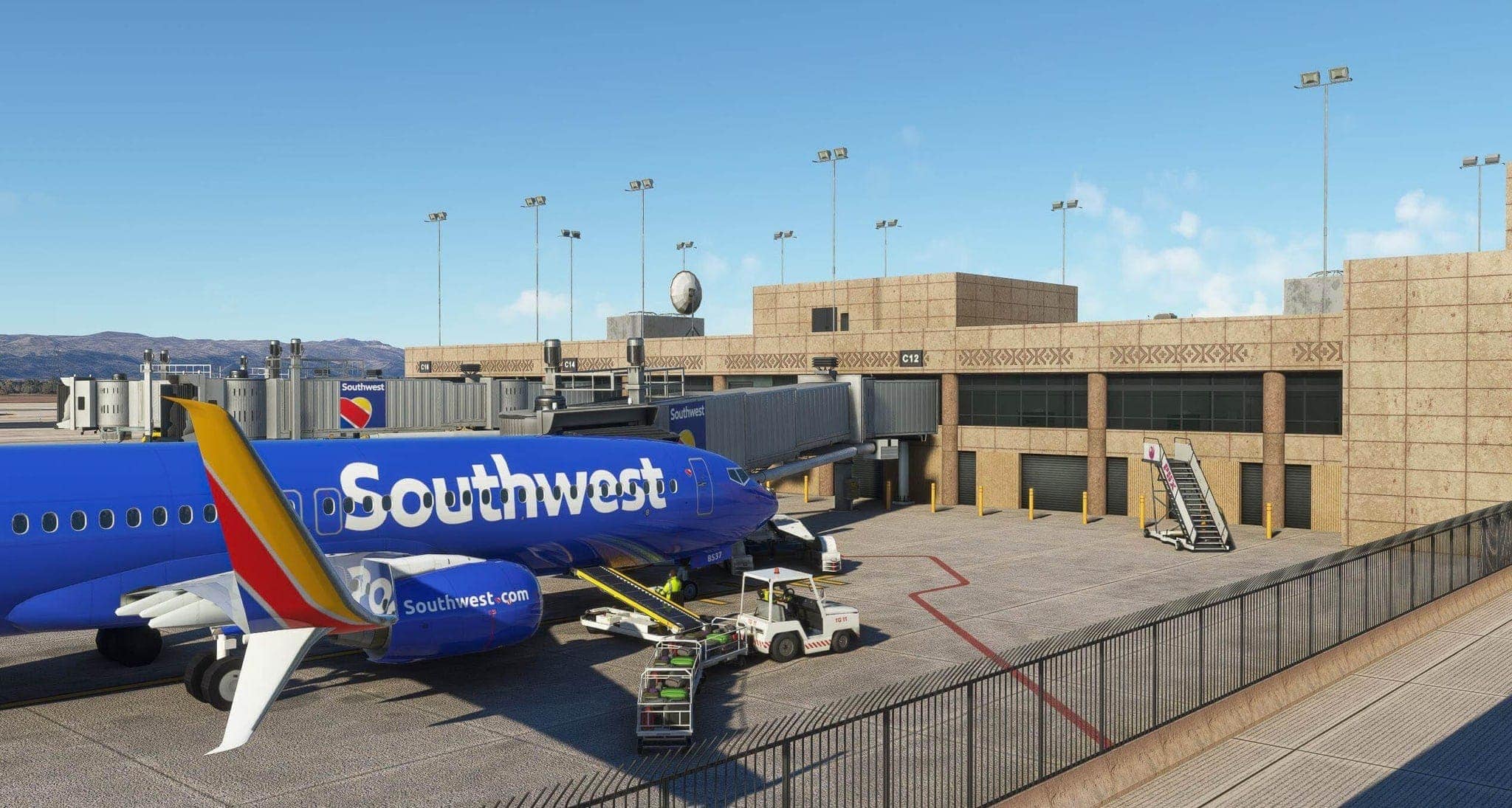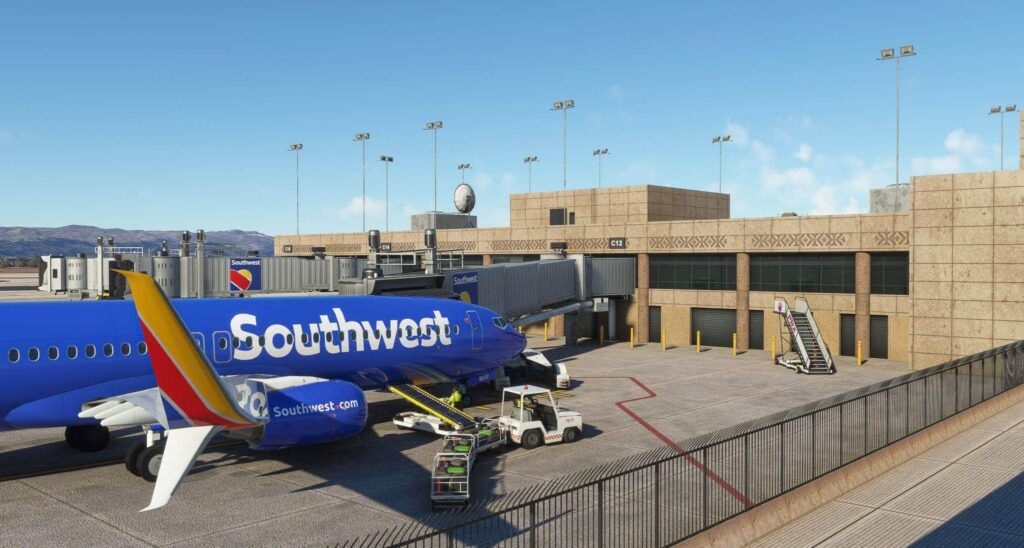 Key Features of BMWorld & AMSim Phoenix
Animated Sky Train
Animated Jetways
Custom ground markings
High-resolution custom ground textures, dirt and other details
Surrounding buildings fully modelled
Airlines codes are assigned to each parking
Fully compatible with FSLTL traffic
If you would like to get this scenery, you can do so through the Orbx website and their Central app for approximately €25.41. If you would like to learn more about the two developers, you can read our different article here.