Scenery developer Burning Blue Design recently announced the release of a new scenery for Microsoft Flight Simulator, the H.A. Clark Memorial Field. The announcement was made on the Microsoft Flight Simulator forum. This is one of many sceneries created by Burning Blue Design with another being the Sibson Aerodrome.
Table of Contents
Key Features
The add-on has many notable features. Firstly Burning Blue Design states that the airport has over 120 custom 3D objects with each featuring fully physically based rendered textures. Additionally, the airport features a highly detailed hangar and terminal with both having a fully modeled interior. Lastly, to better the user experience, Burning Blue Design has added to the airport full night lighting, a working fuel park, and a fuel truck as well as an up-to-date runway and taxiway layout.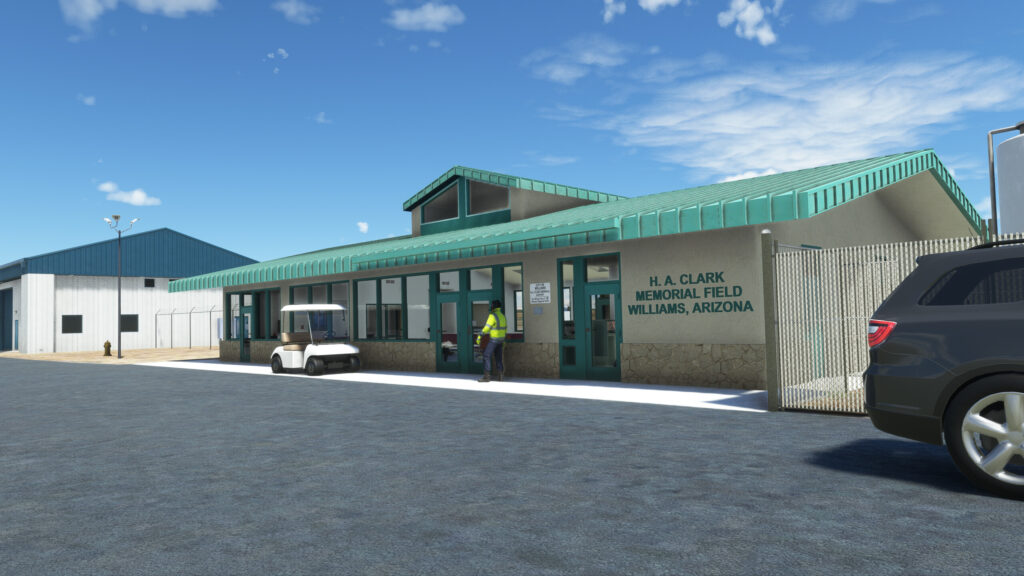 H.A. Clark Memorial Field: A Brief Overview
The H.A. Clark Memorial Field is an airfield located in Williams, Arizona, adjacent to the famous Route 66. The airport is positioned at an elevation of 6690 feet and features a 6000ft long asphalt runway which makes it a challenging airport for general aviation pilots. Traffic wise the airport recorded, in a 12-month period, 7,500 general aviation operations, averaging around 21 per day.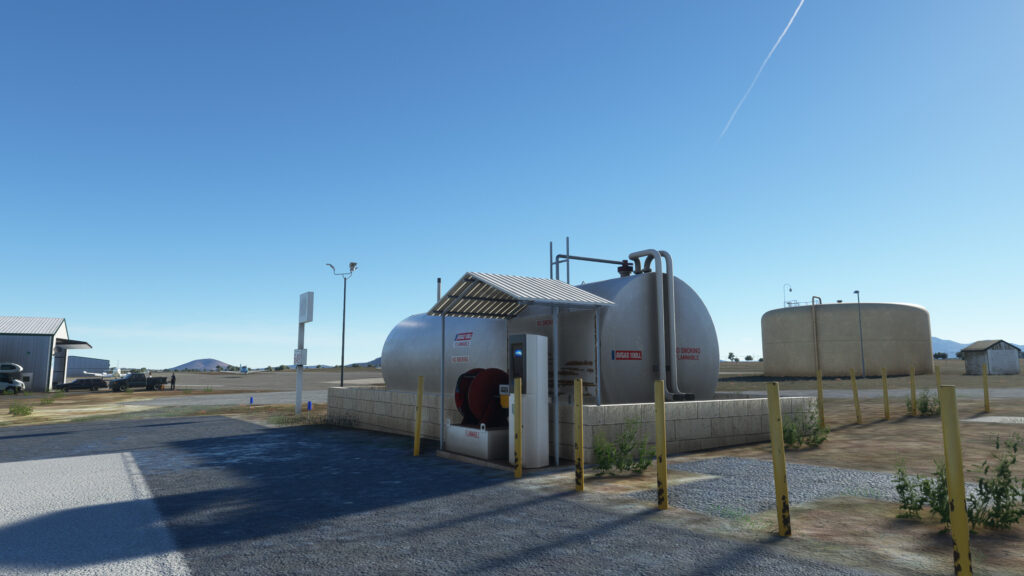 This airport is currently listed on the official Burning Blue Design website for €13. It will also be made available for sale on the Orbx website and MSFS marketplace in the near future. I personally would recommend this to general aviation airplane enthusiasts for exploring the virtual skies of countryside Arizona. For more news about MSFS, do check out our other articles.