The team at DeltaWing Simulations took to the X-Plane.org store to release their Bombardier CRJ-1000 rendition for X-Plane 12. Formerly known as AD Simulations, DeltaWing Simulations is mainly known for its military aircraft and CRJ-700 family recreations for the X-Plane platform.
This CRJ-1000 was developed alongside the assistance of real-life pilots on the aircraft type. It includes a realistic flight model, accurate autopilot behaviour and custom avionics. The FMS system, although visually modified, is based on the default X-Plane FMS, which according to the developer, highly resembles the one used on real CRJ aircraft. The aircraft also includes a custom EFB platform.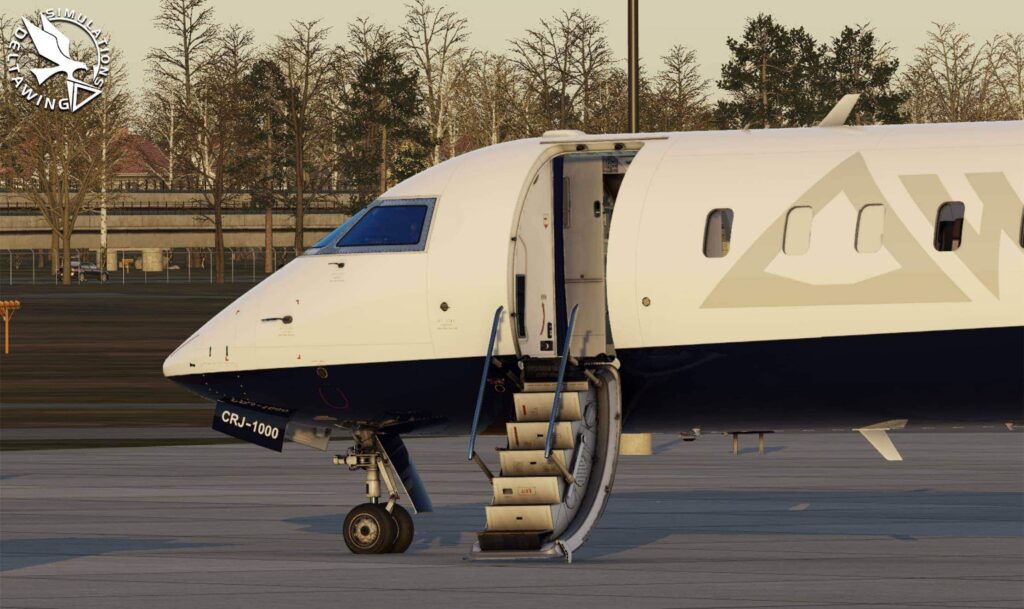 Additionally, DeltaWing's CRJ-1000 features custom FMOD sounds. This includes the flight deck sounds, cabin sounds and engine sounds. Other intricate yet immersive additions include animated circuit breakers, a custom EFB system and adjustable lighting from the cabin section. Finally, the aircraft comes with a wide selection of liveries, ranging from Aegean to Iberia Express.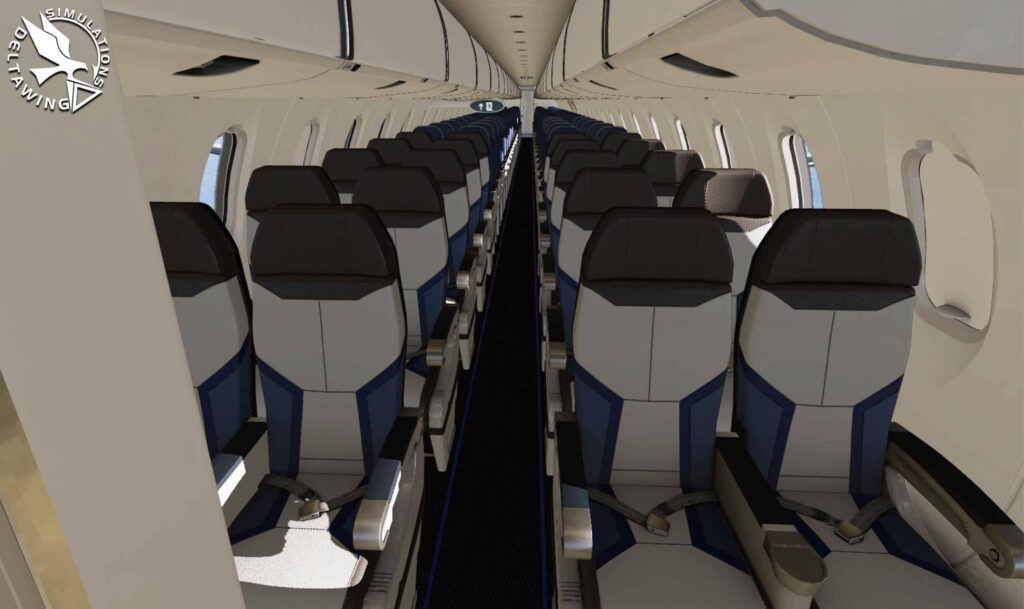 The Bombardier CRJ-1000 by DeltaWing Simulations can be purchased from the X-Plane.org store for $49.95 (approx €47,27). The aircraft is only compatible with X-Plane 12.
The Bombardier CRJ-1000 is a twin-engine regional jet formerly manufactured by Bombardier. The CRJ-1000 is the largest aircraft of the CJR-700 family and can accommodate up to 100 passengers. The aircraft is powered by two General Electric CF34-8C5 engines and can fly up to 1,650 nautical miles. In 2020, Japanese conglomerate Mitsubishi took over the CRJ program and ultimately stopped the production of the CRJ-700 series. Nonetheless, the CRJ-1000 is still flying with Air Nostrum, a franchisee of Iberia Airlines.
Key Features
Basic Systems are programmed based on CRJ-1000 aircraft. In subsequent updates, we are making systems deeper and adding new ones. CRJ real-life pilots and a few simulator enthusiasts are helping us to develop and make them work properly
Fast-scrolling Flight Control Panel knobs
All switches now support new manipulators for mouse scrolling
Mode Control Panel SPEED and other modes simulate the Autopilot modes of the CRJs
Implemented Electrical System
Circuit Breakers are all animated and ready to perform certain actions accordingly to their function in future updates
Tablet/EFB on Captain and FO sides
Functional Audio Control Panel with lit buttons and animations
Rectangular and Arrows Flight Director Command Bars as an Options