The anticipated MSFS WorldHub project is nearing completion and will be released very soon. The WorldHub will allow anyone to download an airport scenery, fix everything about it and upload it for approval. It will be included in the world scenery database for all to see. The WorldHub concept is a similar function that many have enjoyed in X-Plane. MSFS forum posts have been brimming with discussions and requests for this function in Microsoft Flight Simulator since August of 2020, when MSFS was released to the world. FSNews covered the initial announcement on May 5th of this year during the MSFS May Developer Stream.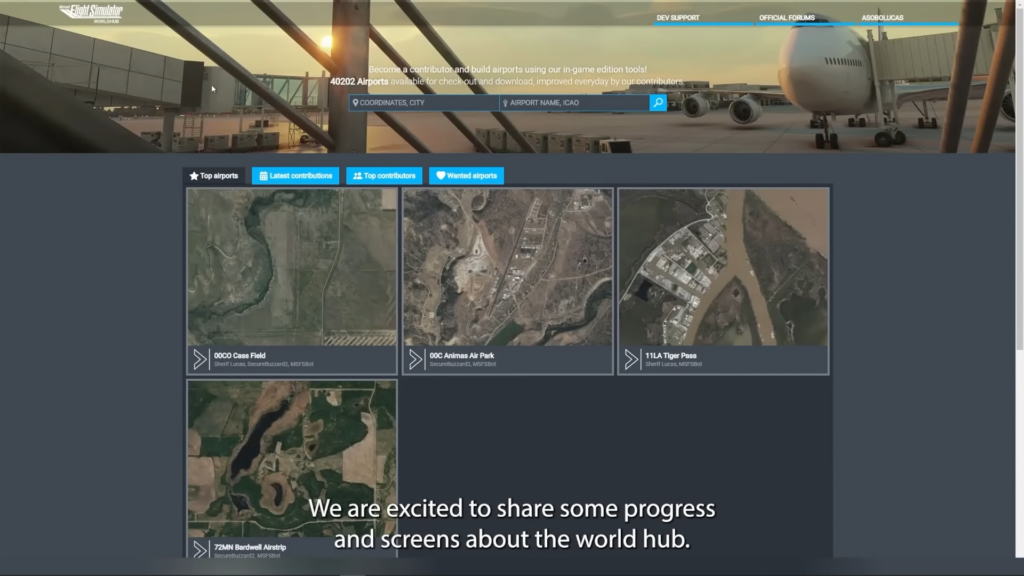 What is the MSFS WorldHub?
The need for airport and scenery "fixes" has been born out of the anomalies found in the current world scenery. As much as the 12 million users of the sim love the real-world scenery from all around the world, the AI that generates the scenery can leave trees at the end of runways, missing control towers and vegetation on runways. Sometimes, even runway orientation or ILS frequencies may be wrong. Microsoft says it cannot possibly adjust every single airport in the world to fix these things. The MSFS WorldHub with user scenery fixes will solve that.
Jayne Reynolds, Senior Community Manager for MSFS states in a forum post, "Currently the World Hub was on the roadmap to be released alongside World Update 14. This didn't happen as intended so we inquired. The World Hub is currently going through accessibility and privacy requirement reviews, and our aim is to release it as soon as we can. We are hopeful the release will be alongside Sim Update 13 in September, depending on how the reviews go." Jayne hosts the Developer Q&A series on a monthly basis and has product contributors talk about current and upcoming changes to the sim.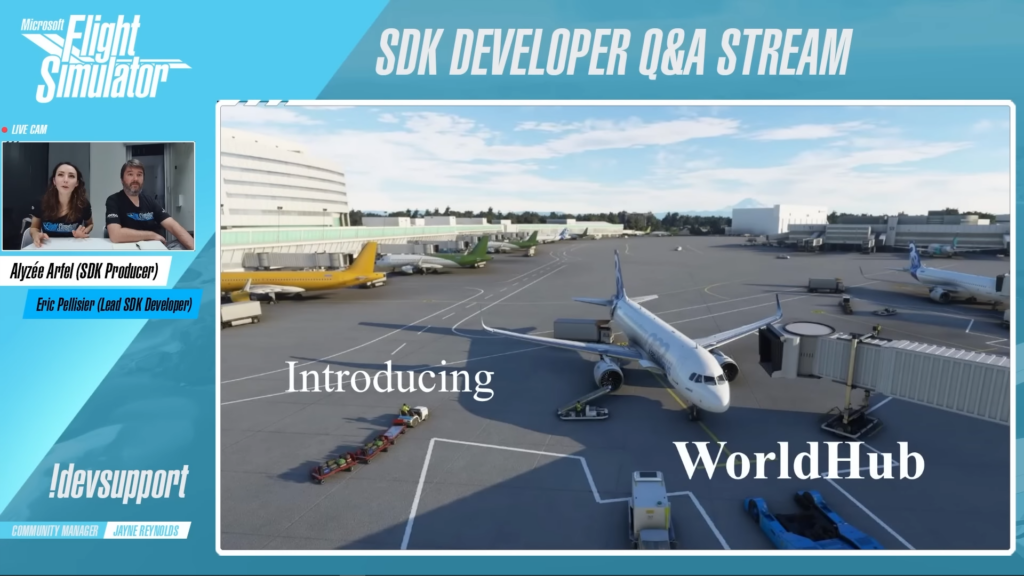 How will MSFS WorldHub work?
The official announcement for the WorldHub happened during a Twitch stream on the MFSFOfficial channel during their regular SDK Developer Q&A stream in November of 2022 presented by Eric Pellisier and Alyzee Arfel. Very little more has been shared since then, and we will have to wait until WorldHub's release next month. Here is the basic procedure for you or me to modify our favorite airport for all to enjoy:
Search all airports available in the simulator from the HUB.
Select your favorite airport or one nearby to improve.
Browse through all previous submissions and choose the most up-to-date one for download.
If you want to fix and contribute to this airport, you "check it out", like Microsoft Sharepoint, giving you exclusive access to this airport while you work on it.
It will load into Dev mode, and you will use the scenery editor in a specific mode to modify this airport.
You can adjust all parts of the airport and surrounding scenery. Interestingly, you cannot add your own buildings, at least not yet until we see what the final product will look like. However, we can add any available scenery objects that Microsoft has, such as buildings, runways, frequencies, vegetation, and the like. When you finally upload your fixed airport project, it will go under review, and if passed, be added to the core sim for all to enjoy on the next update. This is not freeware or payware in the Marketplace. This is added to the core sim and enables many more people to fix their local airports or scenery for which they have specific knowledge.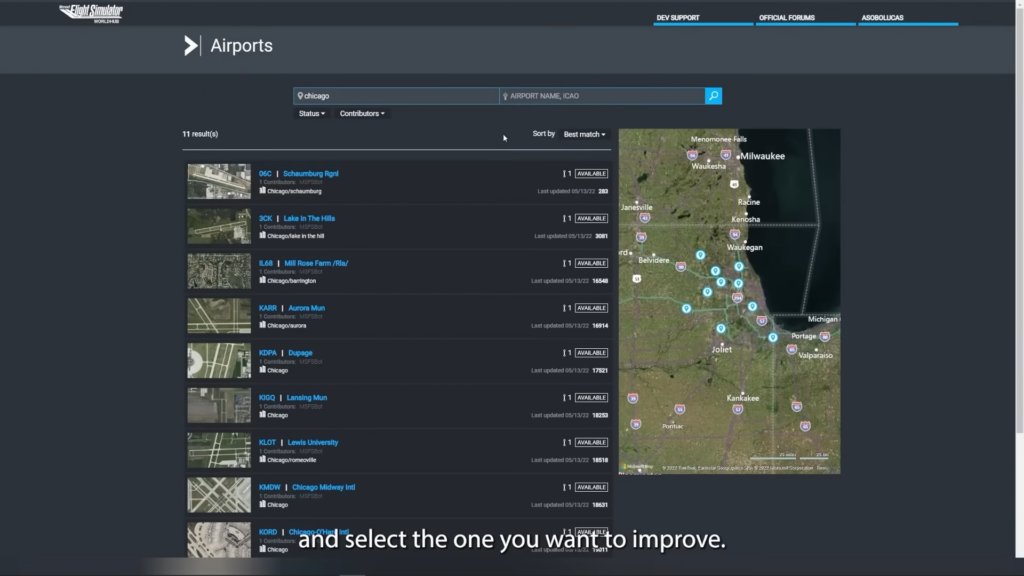 We can finally arrive at our destination airport without the surprise of a single tree at the threshold of the runway, or a non-existent control tower, even though we are communicating with ATC. This concept works in X-plane with their Scenery Gateway, and it will advance the authenticity of the airports in MSFS. The whole world in MSFS will take a giant leap forward in realism again.