Flightbeam Studios has recently shared a short video on their Facebook, showing the newly released Minneapolis St. Paul Airport scenery for Microsoft Flight Simulator.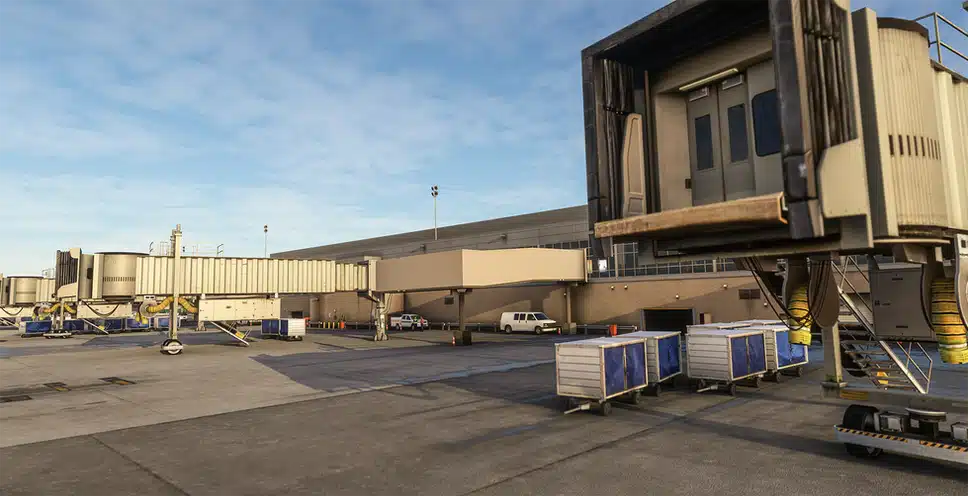 Minneapolis St. Paul International Airport (KMSP) is a major international hub in the Midwest of the United States, in Minnesota. The airport was built in 1919 and was known as Speedway Field, which was formerly a bankrupt race track. The first hangar was built in 1920 for airmail services and passenger services began in 1929. Currently, the airport dispones with four different runways and serves as a hub for Delta Airlines. Speaking of current destinations from this airport, we can enjoy flights across the whole of North America, as well as to Europe or the Caribbean.
Flightbeam's rendition offers a detailed recreation of the airport with an up-to-date layout of taxiways, custom dynamic jetways and realistic PBR textures with 4K resolution. A new feature also made its appearance in this Minneapolis Airport scenery called SoundFX, which is placed in various locations. This feature is responsible for the audio environment of the airport.
Flightbeam Minneapolis Feature List
Latest real-world (2023) taxiway layouts and newest construction included
Extensive, highly detailed and realistic 4096×4096 textures
Detailed Flightbeam Gen-5 dynamic jetways with custom signage
Multi-layered, realistic hand-painted ground textures with PBR and custom decals
Passenger models at various gates
New Flightbeam SoundFX, placed in various locations, captured from real-life airports
Key interior areas modelled in the terminal
All new animated inset and elevated runway guard lights
Dense amount of custom tarmac objects, modelled after actual objects from the airport
State-of-the-art optimization techniques, bringing you the absolute best possible performance
If you would like to get this scenery, you can purchase it through the Flightbeam website for approximately €18.90. To read more about Flightbeam and their work, take a look at our coverage of their upcoming San Francisco Airport.