Today is the day of VATSIM's largest event of the year, Cross the Pond Eastbound, gathering virtual long-haul pilots to cross the Atlantic Ocean. Partially because of that, this weekend is filled with releases and information about long-haul planes, either for Microsoft Flight Simulator or X-Plane, and FlightFactor made no exception to this.
Via the X-Plane's Facebook page, there are numerous in-sim previews of the upcoming Boeing 777-200ER for X-Plane 12.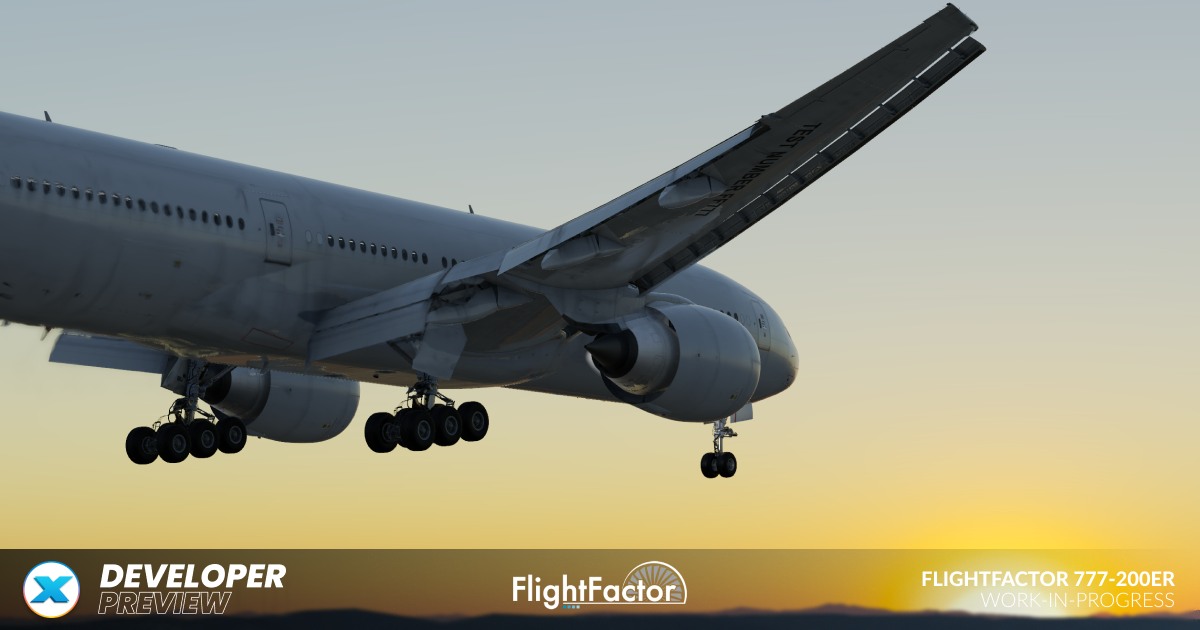 FlightFactor is known for long-haul planes for Laminar Research's platform, either with their Boeing 757, 767 or the already ageing 777 Worldliner add-on, which is going to be phased out upon the release of the currently previewed 777 v2.
In the previews, we can see the aeroplane's both exterior and interior. Interior-wise, the FlightFactor team has shown the cockpit with all of its perks. We can see the PBR materials and textures in effect with the visual engine of the simulator, as well as detailed aircraft systems and it seems that the team also worked on an EFB, which we can see on the captain's side and first officer's side of the cockpit.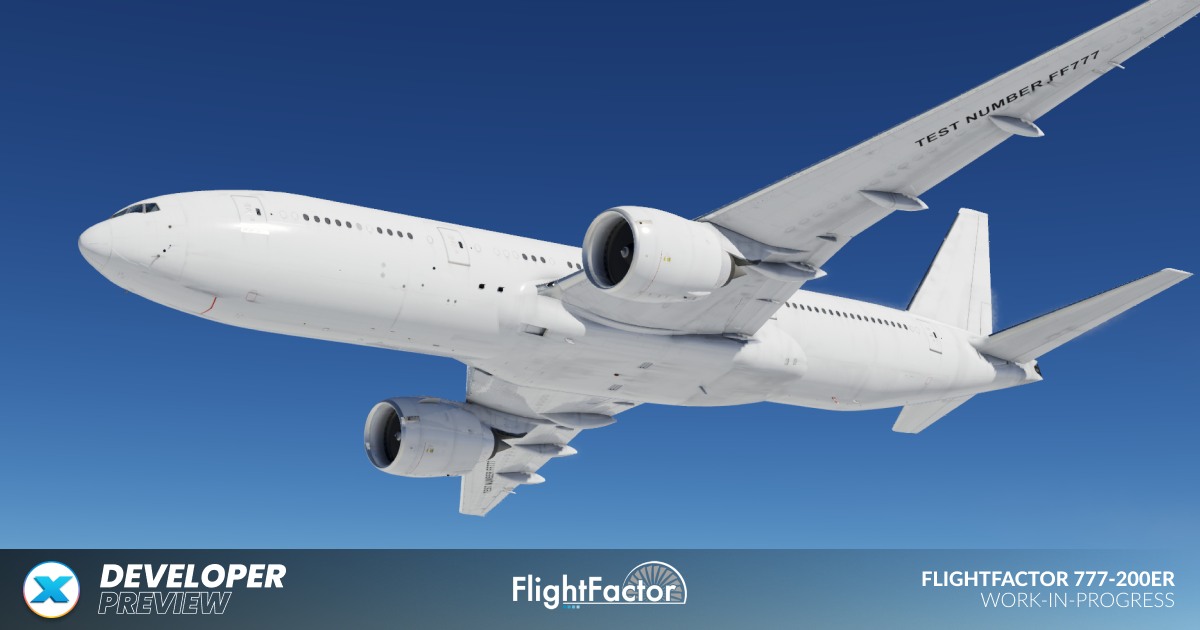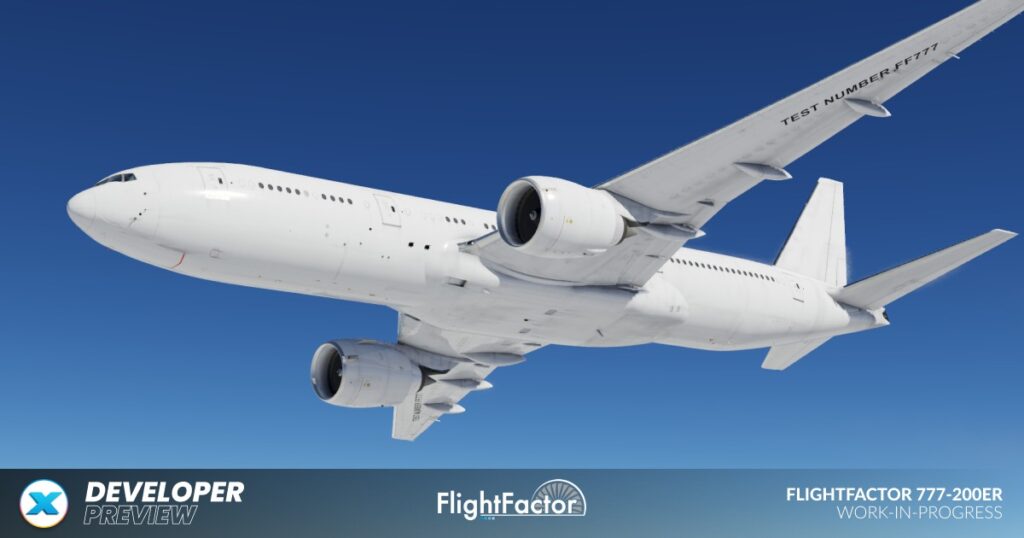 In the external view, we can see the 777-200ER in its full beauty. For now, only in white, testing livery. From the previews, we can see that the external model was not forgotten either by the team. It seems that the 3D model is enormously detailed, with wear and tear on the textures.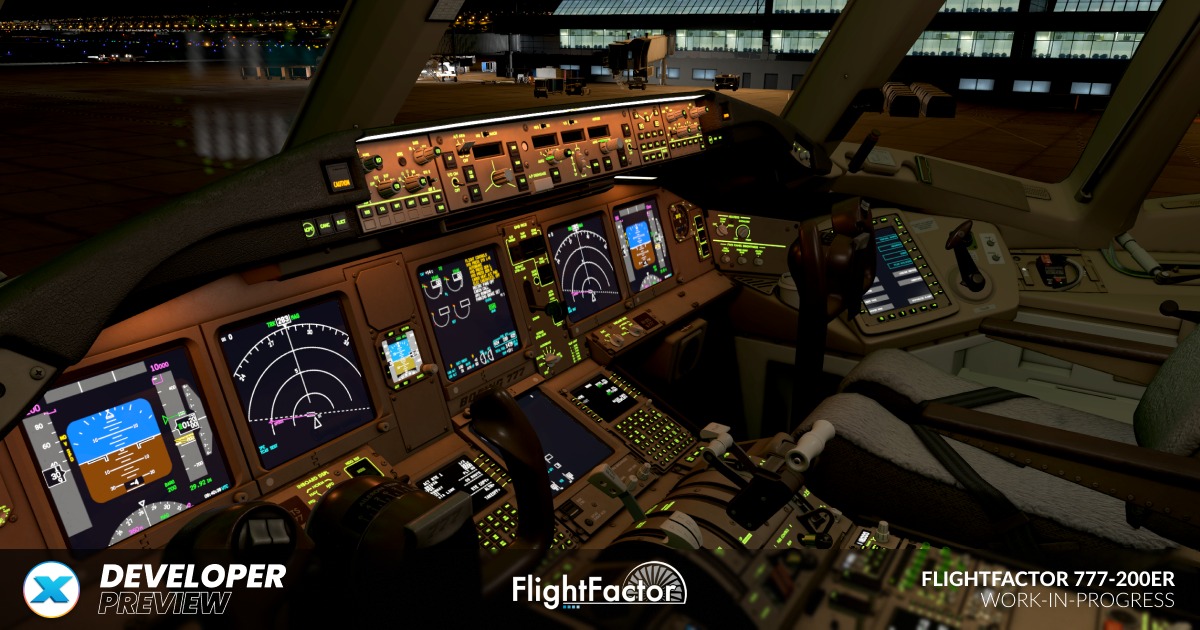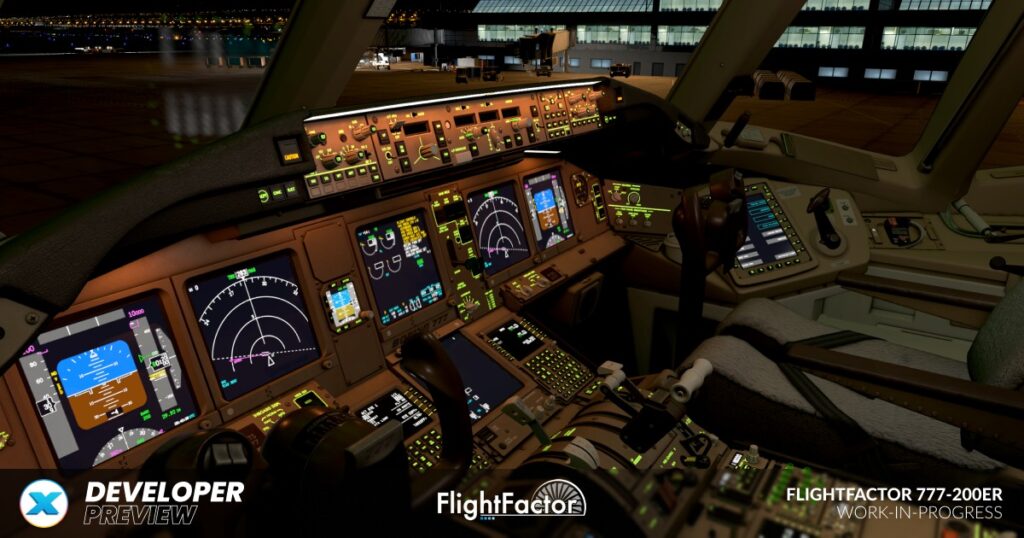 For now, the development team didn't mention what we might expect in the near future. The plane is still a deep work in progress and all of the stuff previewed today is potentially subject to change.
If you would like to read more about FlightFactor and their development, take a look at our article covering their upcoming Boeing 787, which they are working on right now as well.