FlightFX took to their Discord server to announce their development on a Piaggio P.180 Avanti II rendition for Microsoft Flight Simulator.
Although the announcement did not feature any written information regarding the project, the developers shared pictures of the exterior model of the aircraft.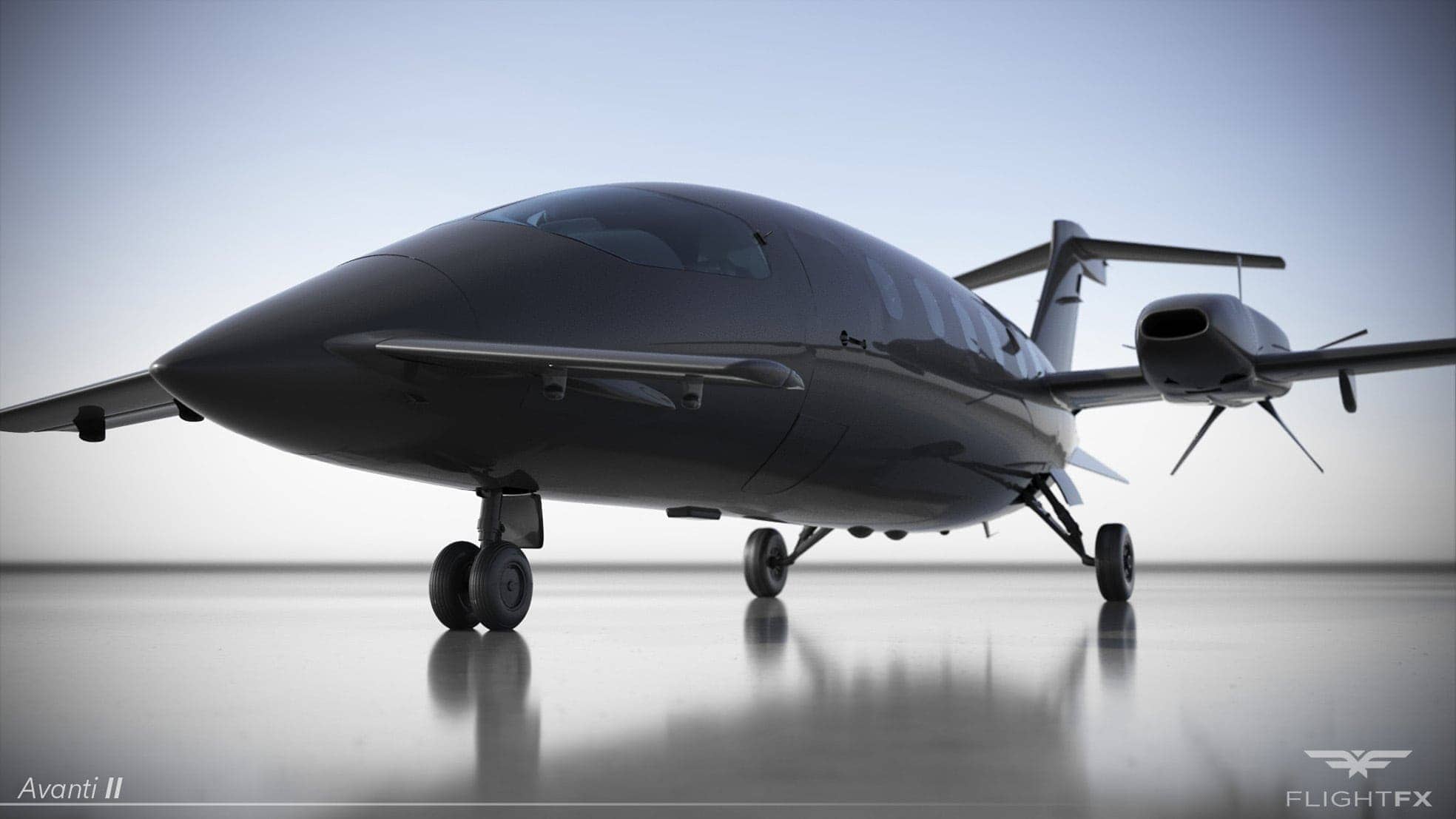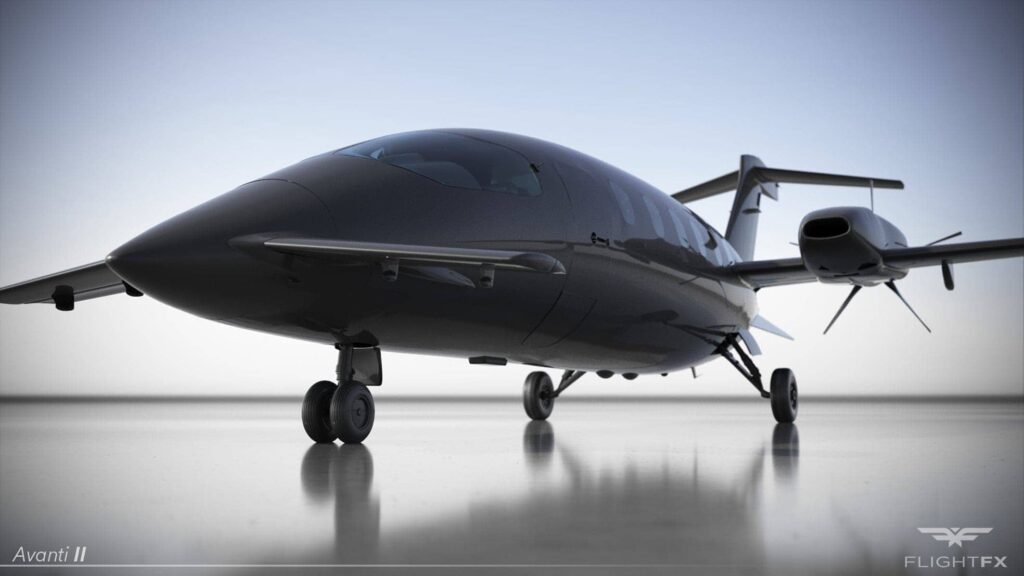 In this screenshot, we can see the propeller blades and shaft of the Pratt & Whitney Canada PT6A-66B turboprop engine. As you can see, the P.180 Avanti II features a pusher configuration, where the blades face away from the direction of movement.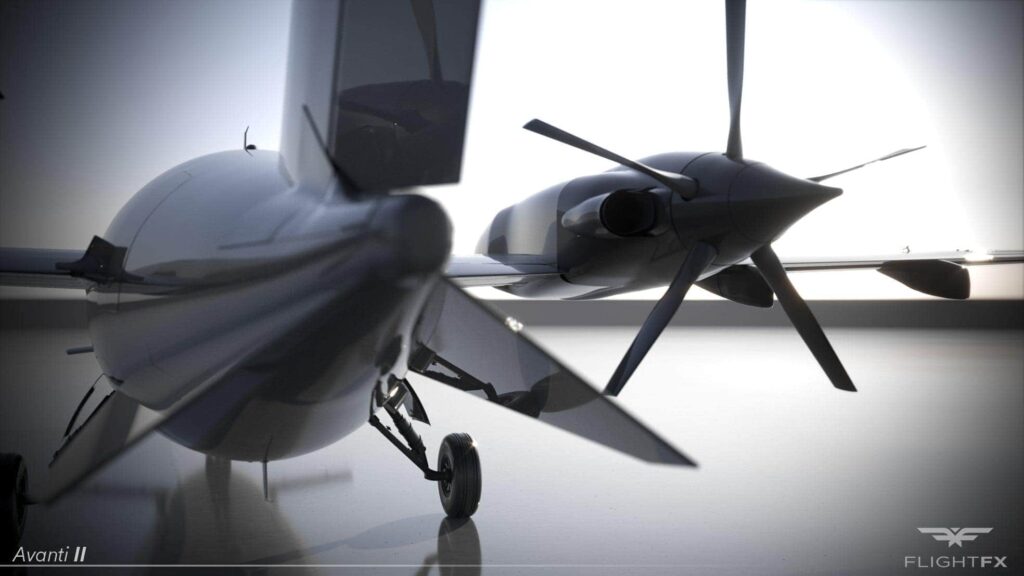 This picture showcases another special feature of the P.180 Avanti II, canard wings. Usually seen on fighters, canards provide extra lift and stability.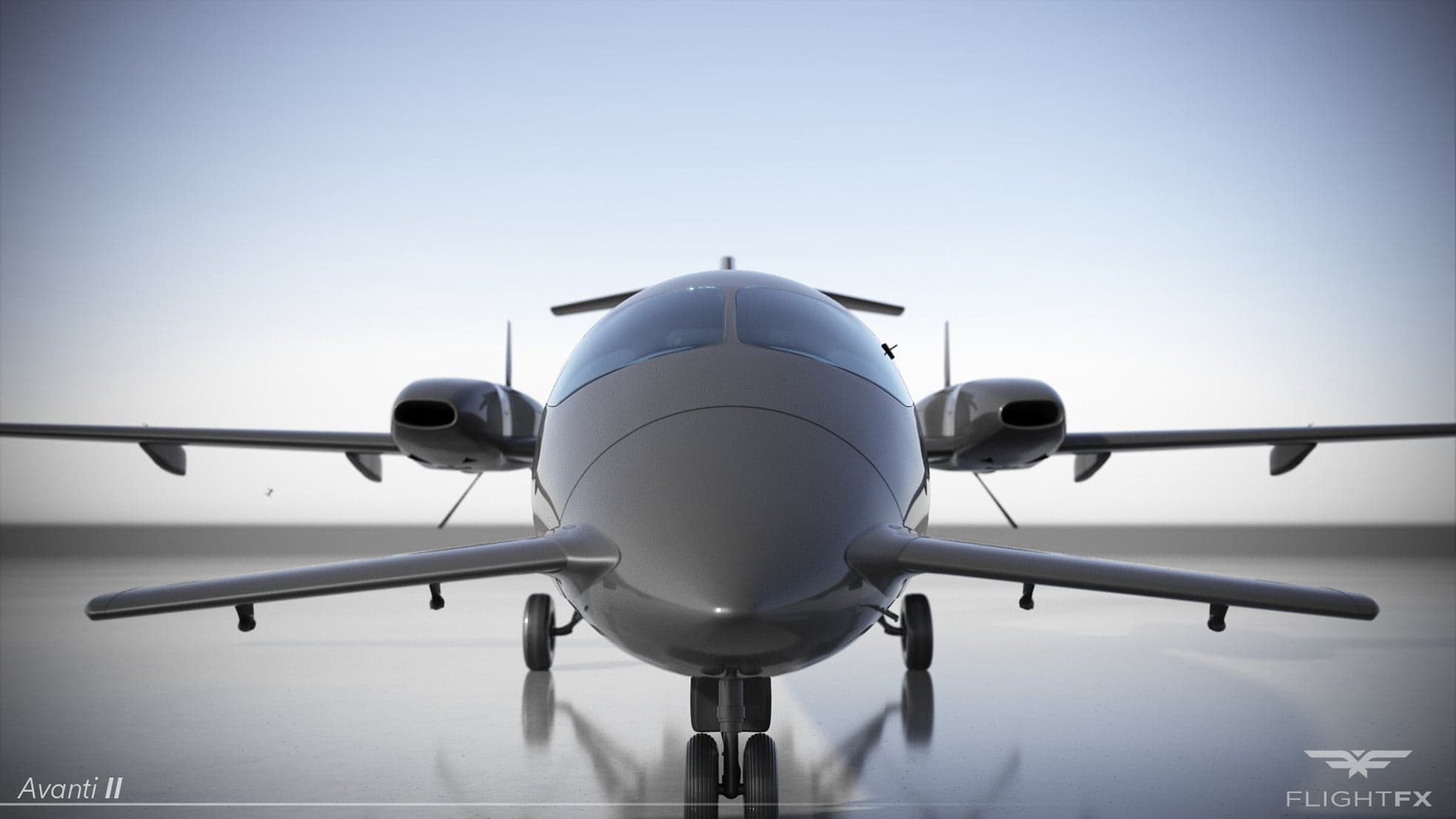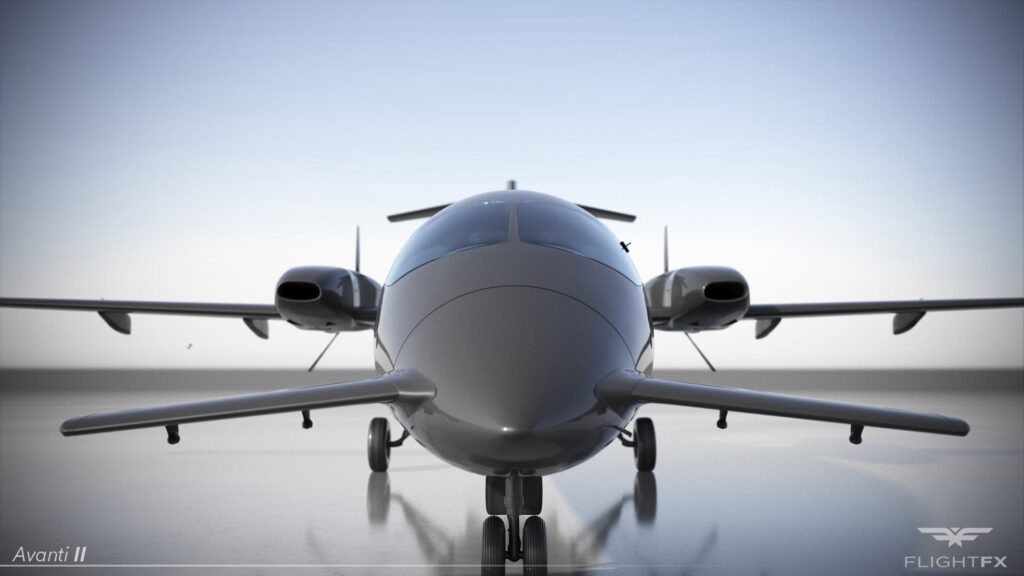 Unfortunately, the developer did not disclose any information regarding the development status of the aircraft, nor the release date or the pricing details of the aircraft.
The Piaggio P.180 Avanti is an Italian twin-turboprop executive transport aircraft manufactured by Piaggio Aero. The P.180 Avanti can carry up to nine passengers and has a range of 1364nm. The aircraft is known for its high operational speed (for a propeller aircraft) and its lower operational costs.
The variant modelled by FlightFX, the Avanti II, features two Pratt & Whitney Canada PT6A-66B turboprops, making it a better performer than the Avanti. Moreover, the Avanti II features a modern Collins ProLine 21 avionics system.
Are you excited to fly the P.180 Avanti II? Let us know your thoughts below!