FlyDesign, a French-Polish team, took to their Facebook to announce the release of Łódź Airport im. Władysława Reymonta (EPLL) for the Microsoft Flight Simulator. The small development studio has released three other Polish airports in the past: Kraków Airport (EPKK), Gdańsk Airport (EPGD), and Olsztyn-Mazury Airport (EPSY)
Table of Contents
About Łódź Airport
The Łódź Airport is named in honor of the acclaimed Polish writer, Nobel Prize winner Władysław Reymont. Located in central Poland, six kilometers (3.73 miles) from Łódź city center. It serves a very significant role in the Polish airport network, ranking 12th in terms of passengers served, with nearly 180,000 people passing through its gates in 2022.
When visiting Łódź Airport, you'll find a selection of low-cost airlines, Ryanair and Wizz Air, as well as charter airlines such as Enter Air, Buzz (a subsidiary of Ryanair), and European Air Charter. These airlines offer connections to seven regular European destinations via Ryanair and to London through Wizz Air. It also is a home base for one of the largest Polish flight schools, Bartoloni Air.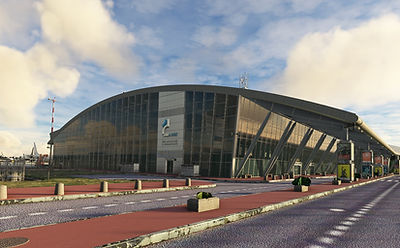 FlyDesign Add-On Features
The latest FlyDesign rendition for the MSFS features highly detailed with 4k textures international terminal building, with a modeled interior as well as a general aviation terminal and other surrounding buildings. Realistic 3D lighting for the terminal, taxiways, and runway lights. Important buildings and objects within Łódź area were added with all VFR points according to AIP Poland.
Ground and runways, hard surfaces, and the temporarily closed grass runway for glider operations have a correct slope according to AIP Poland data and high-resolution textures.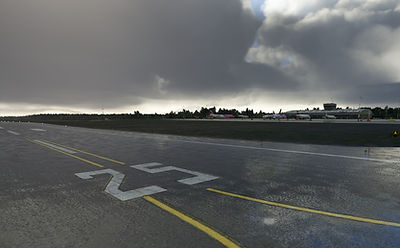 Final Words
Łódź Airport, created by FlyDesign, is ready for your VFR and IFR flights. You can find it available for EUR 14.00 + tax on the developer's website and simMarket. For more MSFS news, be sure to explore our coverage of other new additions to this simulator.