Amsterdam Schiphol Airport, one of the most-anticipated sceneries to date for Microsoft Flight Simulator, is coming to our simulators today, FlyTampa confirmed through a video on their YouTube channel.
"We're thrilled to announce our well-anticipated latest DLC: the iconic Amsterdam Schiphol Airport!", said the video description, followed by: "flyAmsterdam will be available today at flytampa.org and all major partner stores (…) will follow in the next days.".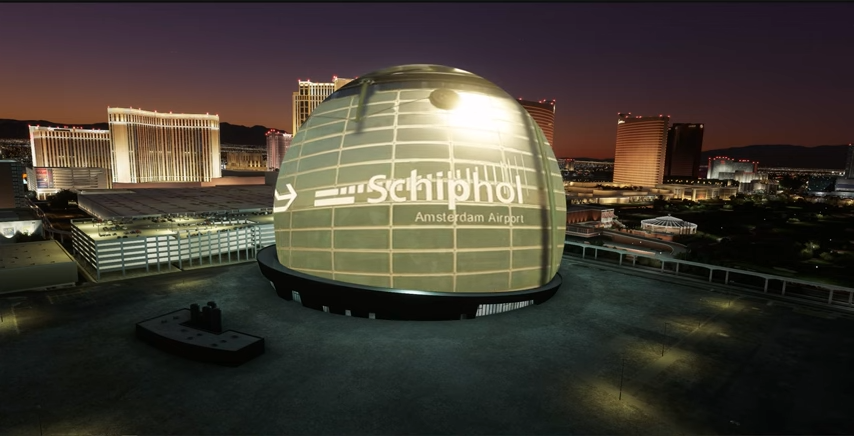 After months of anticipation from the entire community, FlyTampa is today releasing their rendition of one of the largest European aviation hubs, Amsterdam Schiphol Airport (EHAM) for MSFS.
The development was last mentioned in August earlier this year when FlyTampa cancelled the Montreal Airport development as a result of other developers working on the scenery. At the time, the scenery was said to be "coming soon" and from the preview shared, the community assumed the developers had their release version ready to go.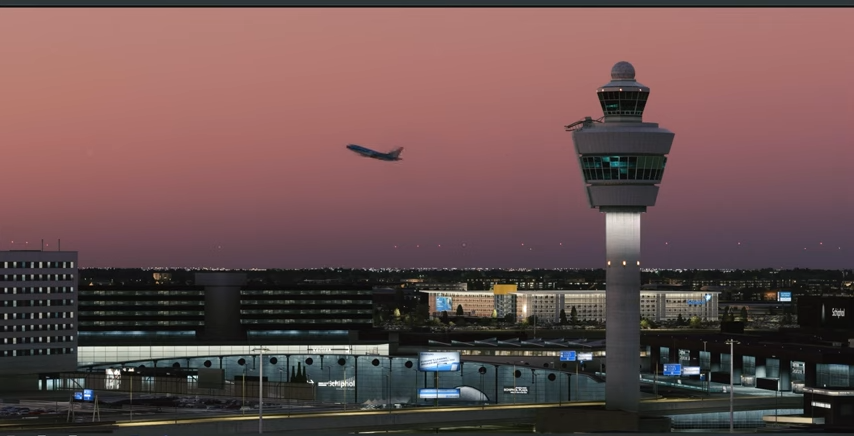 The video itself does not say much about the Amsterdam scenery for MSFS itself, but rather the Sphere at Las Vegas, with just a few seconds of footage showcasing Amsterdam Schiphol Airport on the outer displays of the building and then at the end of the video.
While we are waiting for the scenery to be released on FlyTampa's website, we can talk about the Sphere, which seems to be coming to the developer's Las Vegas scenery for MSFS in one of the future updates. The model accurately represents the real counterpart and will be an interesting point of interest to fly over in your simulator.
It is unknown, and we could just assume if or how we're going to be able to control the animations shown on the building.