Following our previous article about the publishing of the HPG 747 SuperTanker, the team unexpectedly took to Twitter and announced the removal of the product with immediate effect.
The Hype Performance Group 747 SuperTanker was released only two days prior to its removal and initially showed very promising signs that it would be a highly popular module, especially for an add-on company that has only just recently been established within the Microsoft Flight Simulator community.
Hype Performance Group have still not yet published a reason for its removal, although many speculate that one possibility surrounds a missing copyright approval from Asobo, the company that developed the default B747 for Microsoft Flight Simulator which the HPG module was developed onto.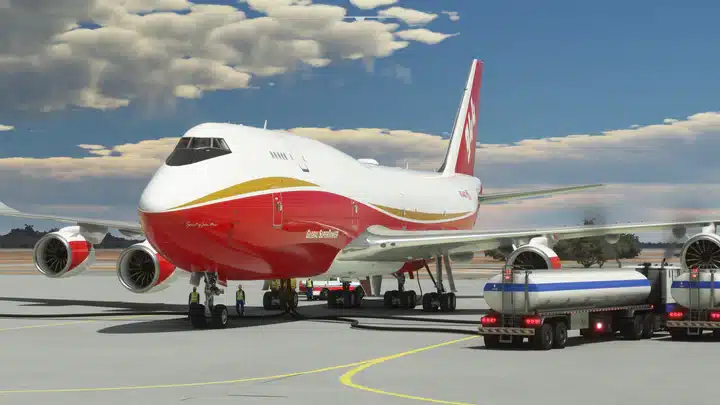 Already purchased it?
To those who purchased the SuperTanker from HPG, a full refund can be requested from Hype Performance Group directly. You can contact the team through their website for more information.