iniBuilds took to their various media platforms to announce their works on an upcoming rendition of the Messerschmitt Bf-108 Taifun for Microsoft Flight Simulator. The Bf-108 is set to become iniBuilds' second offering from their 'Warbirds' product line.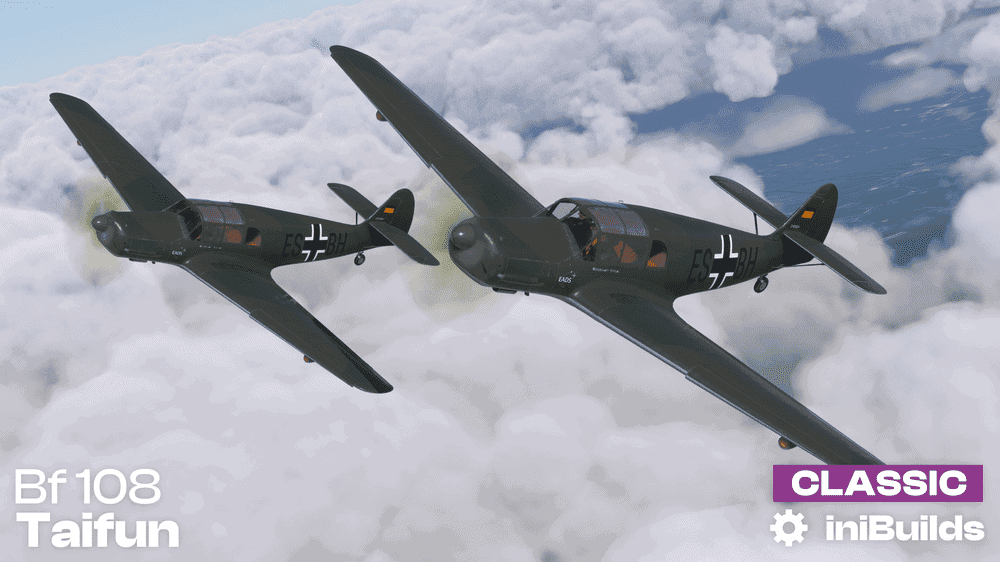 This rendition will aim to integrate the legacy of the Bf-108 with the personal preference of pilots. Notably, the aircraft will include two sets of gauges to use, the choice between German or English panel text and between genuine metric or imperial indications. These changes can all be made through iniBuilds' interactive EFB platform.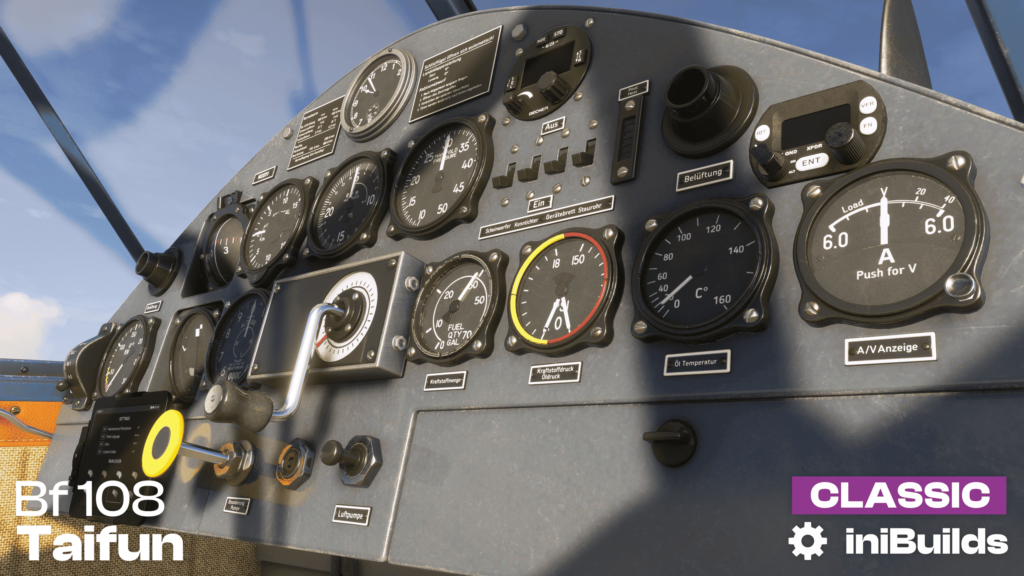 Moreover, iniBuilds implemented MSFS's latest CFD technology to mimic the aircraft's accurate fuel, handling and dynamic STOL parameters. This rendition will feature an Argus As10 engine, modelled with data gathered from manuals and observations. The aircraft will replicate quirky features like foldable wings.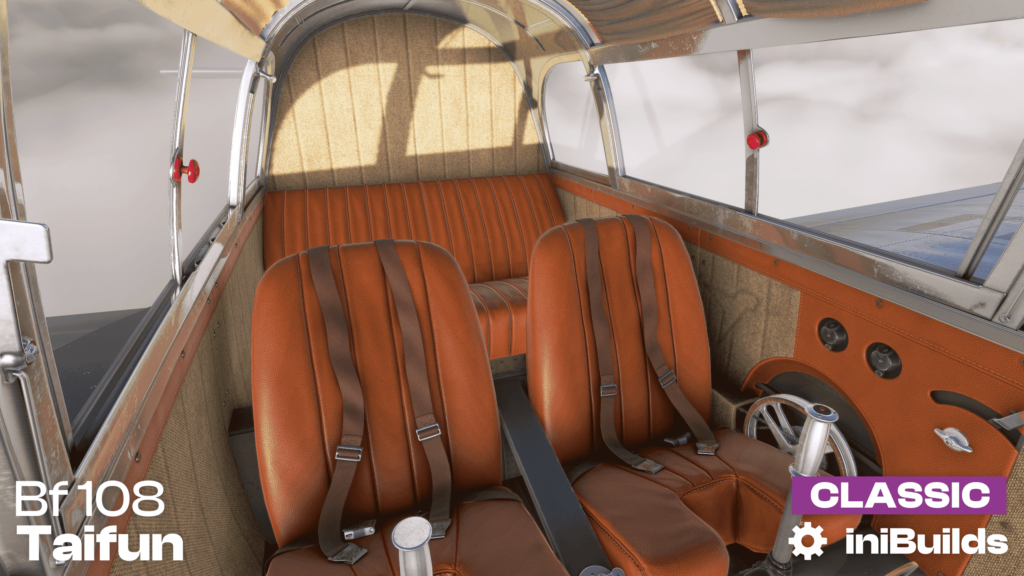 The Messerschmitt Bf 108 Taifun is a single-engined sport and touring aircraft, making its maiden flight in 1934. The Bf-108 flew in various areas of the globe, ranging from France to Japan. The Bf-108 adopted the 'Taifun' nickname, initially given as a name to German pilot Elly Beinhorn's Bf-108A, who flew the aircraft from Berlin to Constantinople (now Istanbul) in under a day. This impressive accomplishment prompted Messerschmitt to keep the name for the aircraft type.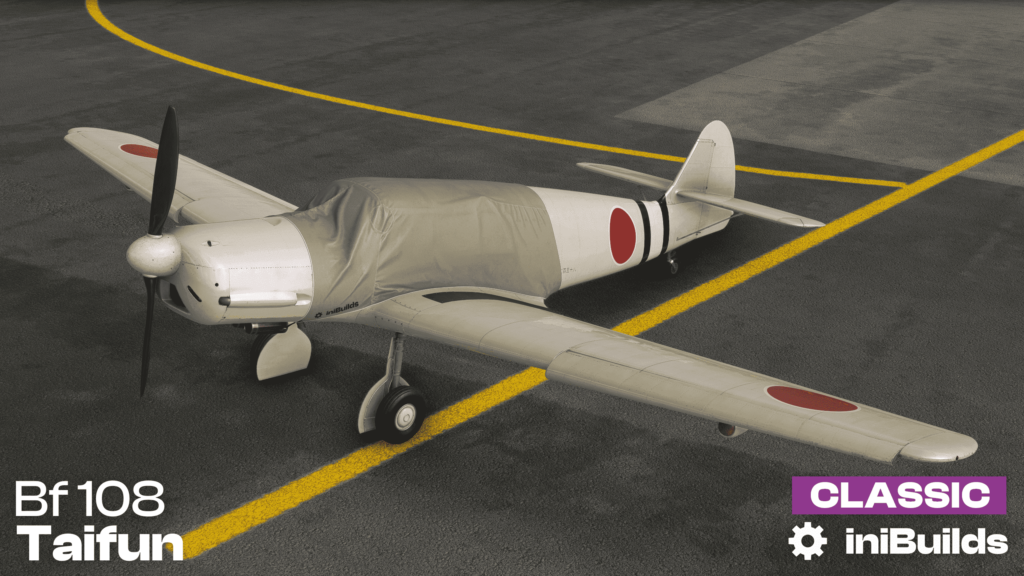 Unfortunately, iniBuilds did not disclose any information on the pricing or release date of the aircraft. However, a trailer showcasing the Bf-108 is planned for release on the 10th of February. This will be followed by various media streams depicting the aircraft in action.
Finally, the developer stated in the post that numerous updates for their P-40F rendition throughout 2023 are planned.
If you are interested in learning more about iniBuilds' Warbirds series, read my article on the Curtiss P-40F for Microsoft Flight Simulator.
Key Features
Utilizing the latest in CFD implementation from Microsoft in aspects of flight including the primary flight surfaces, control surfaces and the propeller
Authentically modelled engine, delivering true to life performance
Fully modelled and functional fuel system, utilizing the new fuel mechanics offered by Microsoft Flight Simulator
Fully functional leading edge slats giving Short Take Off and Landing (STOL) capabilities
Fully functional EFB – including maintenance page, moving map, weather information, rain cover options and settings. This is an optional feature, for those wishing to have a more authentic experience (EFB can be toggled off)
Authentic WWISE sound set
Removable rain cover with Eight colours
Various interactive touch points, including functional doors and windows, cockpit curtains and foldable wings!
Ten 4K liveries using the latest industry techniques, whilst maintaining an authentic style of the aircraft
Ability to switch between German and English cockpit labels
Ability to switch between Metric and Imperial gauges
Automated full checklists with evaluation mode