iniBuilds took to their webpage to announce their works on an upcoming rendition of Palm Springs International Airport (KPSP) for Microsoft Flight Simulator.
Table of Contents
What Will this Rendition Offer ?
Just like any iniBuilds product, this rendition of Palm Springs International will be packed with detailed models, crisp textures and intricate animations.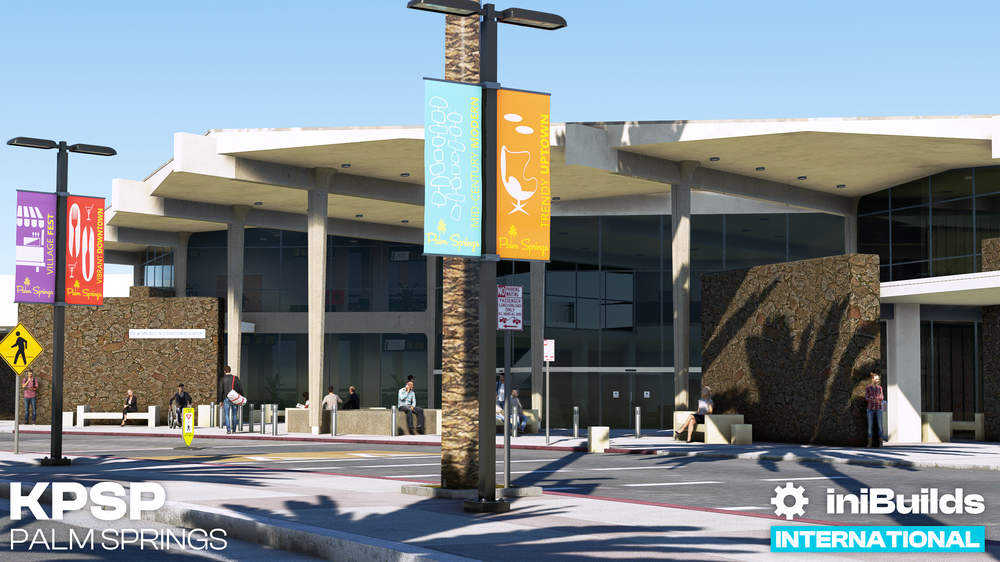 This scenery will feature a true-to-life replication of the airport's land slide terrain and will include a hand-crafted ground poly. The airport ground will be layered with high-quality textures and custom artefacts. This will include signposts, ground vegetation and parking barriers.
Airport buildings will be replicated to a high degree of accuracy and outdoor areas will be modelled. This includes an open air courtyard, which will include restrooms, a coffee shop and a restaurant.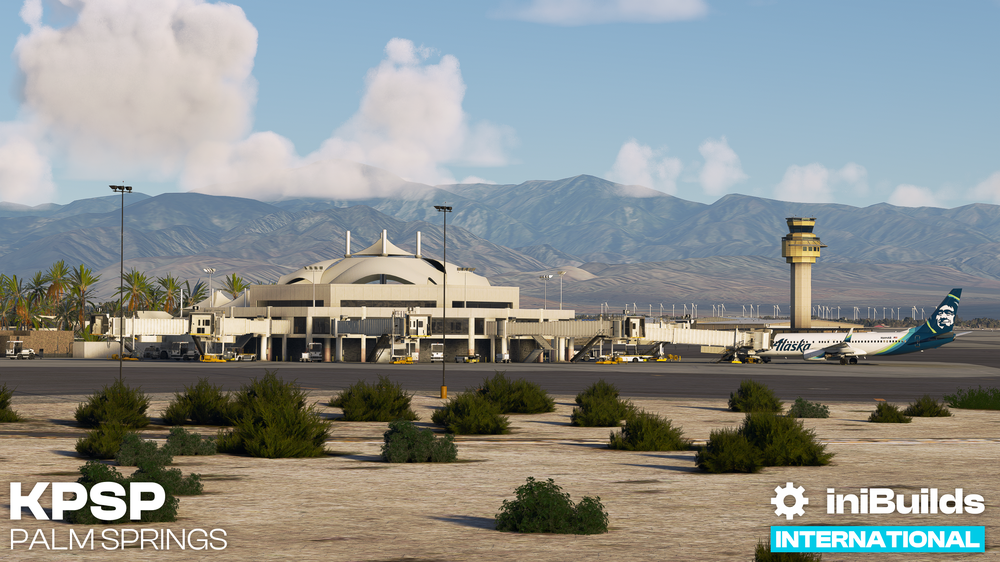 Finally, the scenery will contain surrounding key points of interests. An example is the San Gorgonio Pass wind farm, which will be fully animated.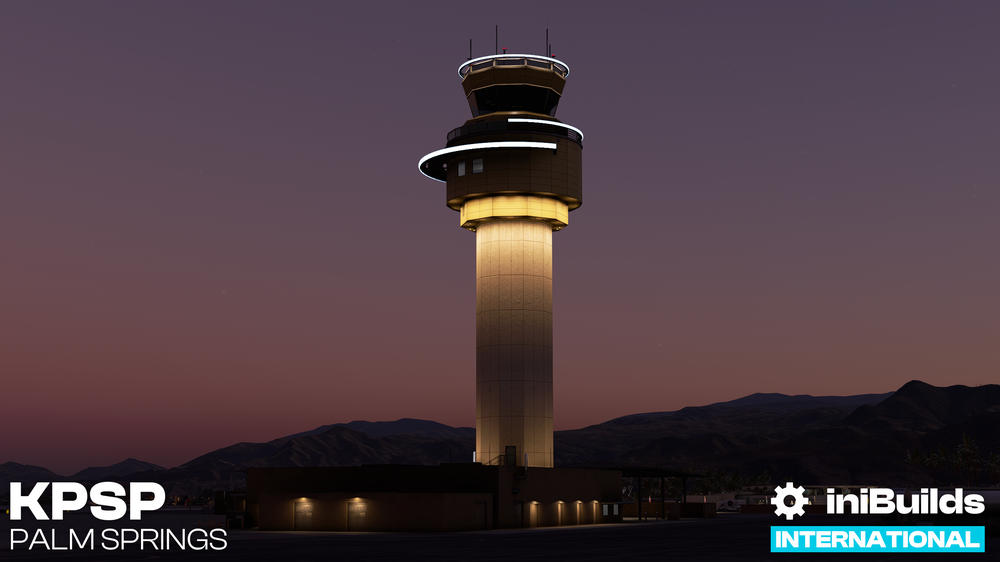 Release Date and Pricing Information
The developer stated that this scenery will be priced at €17.29 (excluding tax) and released next Friday, 20th of October.
Video Trailer
Watch the trailer to see the scenery in action!
Palm Springs International Airport
Palm Springs International Airport (KPSP) is situated in Palm Springs, California, USA. The airport features three runways, varying from 1,500 meters to 3,000 meters in length. With a total of 26 aircraft stands, the airport mainly accommodates domestic flights flown by short to medium haul airliners. The airport sees a considerable amount of seasonal commercial traffic, attracting tourists to the Palm Springs area and nearby Coachella Valley.
Key Scenery Features
Hand crafted ground poly, textures with crisp, bespoke texture sets (Runways, aprons, paths, roads)
True-to-life airport land side recreation with custom ground decals, signposts, vegetation, parking barriers and more
Accurately modelled and positioned dynamic airport lighting
Highly detailed models of all airport buildings, objects and surroundings
Bespoke taxi signage as it is in the real world
Up to date airport layout reflecting the current, real-world location
Fully modelled local POI's and surrounding buildings including San Gorgonio Pass wind farm!
Level of Detail (LOD) optimisation for every model to encourage the best performance possible
Use of the latest MSFS SDK features to allow for the best optimisation and performance possible
GSX profile included
Full iniManager compatibility to configure your scenery for the best possible performance for your system