The iniBuilds team has once again announced a new scenery to enhance their current collection of airports for Microsoft Flight Simulator. This time, the team is going to use their exceptional skills to represent Southampton Airport (EGHI) for Microsoft Flight Simulator.
Table of Contents
About Southampton Airport
Southampton Airport is an international airport located in Eastleigh in the United Kingdom in the vicinity of Southampton City. It handled over two million passengers in 2016, making it the 18th busiest airport in the country.
At this site, the first marks of aviation were left already in 1910, when pilot Edwin Rowland Moon used the meadows here as a take-off and landing spot for his monoplane. It then became known as Eastleigh Airfield and also served as a military air base during both world wars.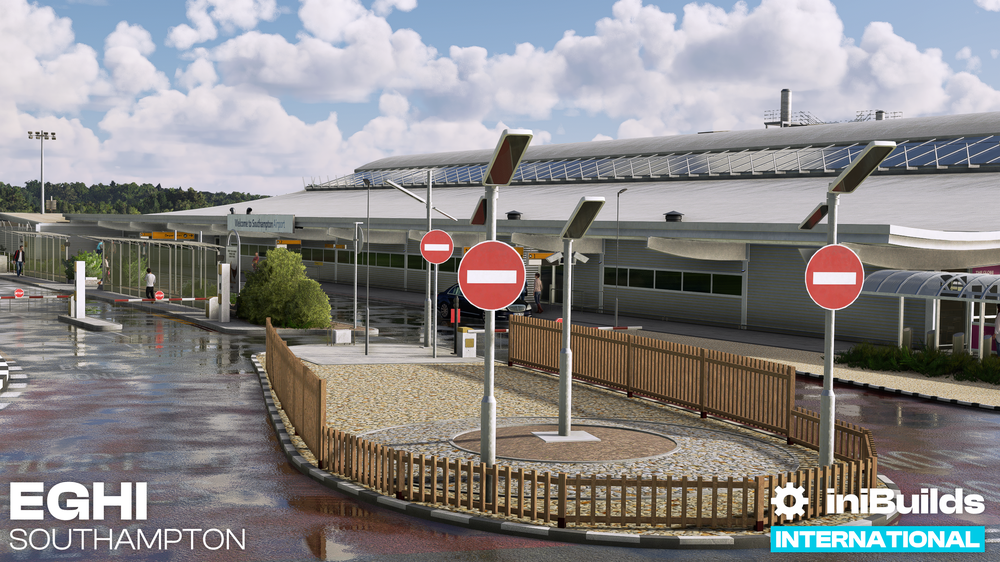 After the Second World War, the airfield was gradually changed to be a civilian airport and now offers a single terminal with 12 stands and 13 check-in desks. There is now only one runway 02/20, from which the 20 side offers ILS and 02 has only VOR/DME and NDB approaches available.
iniBuilds Southampton in MSFS
The iniBuilds team is not going to disappoint with this release surely. The scenery is going to offer hand-crafted ground polygons, and custom ground textures that are going to accurately represent the airport's airside.
The landside recreation is also going to offer things like custom decals, signposts, vegetation, parking barriers and so on. Furthermore, the layout of the airport is going to be completely up-to-date, with a custom GSX profile included with the release. Also high-quality models and custom 3D interior is not going to be left behind on this scenery of Southampton Airport either.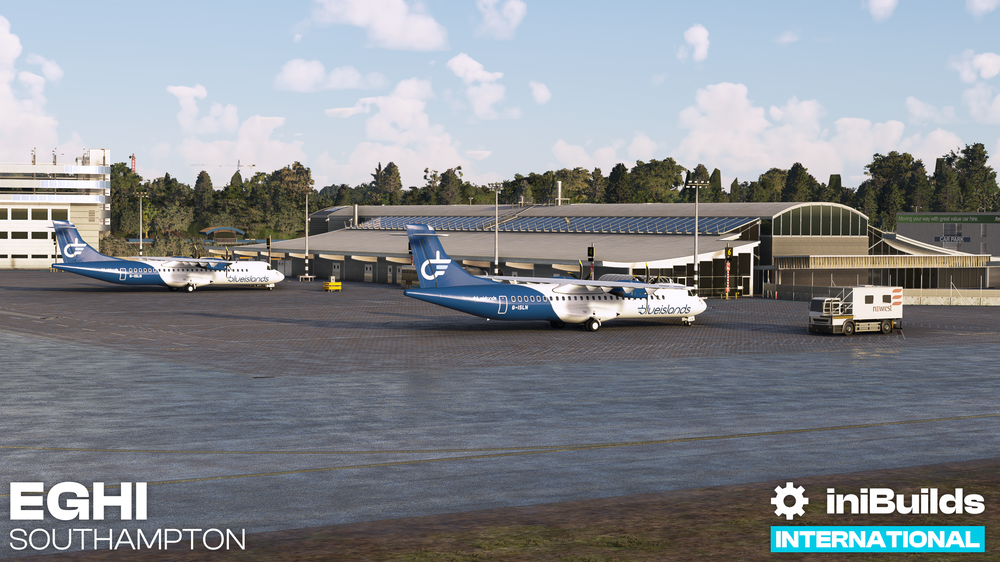 Feature List
Hand-crafted ground poly, textures with crisp, bespoke texture sets (Runways, aprons, paths, roads)
True-to-life airport landside recreation with custom ground decals, signposts, vegetation, parking barriers and more
Accurately modelled and positioned dynamic airport lighting
Highly detailed models of all airport buildings, objects and surroundings.
Bespoke taxi signage as it is in the real world.
Up-to-date airport layout reflecting the current, real-world location.
Fully modelled local POIs and surrounding buildings including Mercedes Garage, HSBC building, Premier Inn & Southampton Station. 
Level of Detail (LOD) optimisation for every model to encourage the best performance possible.
Use of the latest MSFS SDK features to allow for the best optimisation and performance possible.
Full iniManager compatibility to configure your scenery for the best possible performance for your system.
Custom GSX profile included.
The latest airport configuration, including the newly re-surfaced and extended runway opened just this week! 
To read more about iniBuilds, make sure to read our previous article on their recently released Honolulu Airport scenery for Microsoft Flight Simulator.
Source: iniBuilds Forums.