The team at iniBuilds took to their various media platforms to announce their works on an upcoming rendition of the Spartan 7W Executive for Microsoft Flight Simulator. The Spartan 7W Executive is set to become iniBuilds' third offering from their 'Classic' aircraft product line.
Although iniBuilds did not disclose much information regarding their Spartan 7W announcement (due to the project still being in the early stages), the renowned developer did vow that customers can expect: "the usual offerings from all iniBuilds aircraft with fantastic, faithful efforts in all areas of the aircraft".
Additionally, three screenshots depicting the exterior 3D rendering of the Spartan 7W Executive were provided.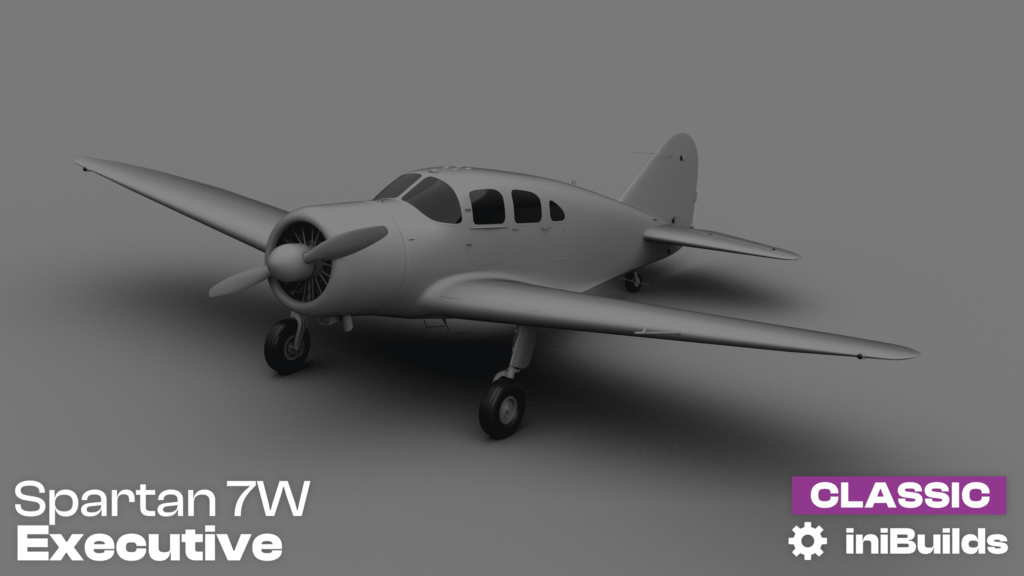 Unfortunately, iniBuilds did not provide a release date or pricing information for the Spartan 7W Executive. To learn more about their previous release in their 'Classic' aircraft range, read my article on iniBuilds' Bf-108 Taifun.
The Spartan 7W Executive is a monoplane produced by the Spartan Aircraft Company during the 1930s and 1940s. Designed for the executive market, the Spartan 7W was known by affluent owners for its speed and comfort. The aircraft could cruise at 24,000 feet and fly at 346 km/h. Due to the emergence of WWII, the Spartan 7W also saw military action, notably with the US Army Air Corps and the Royal Air Force.