After much anticipation from the X-Plane community, iniBuilds finally announced A300 and Beluga ST support for X-Plane 12 through their social media pages.
Table of Contents
Information Concerning A300 and Beluga ST Compatibility
Following this announcement, A300 and Beluga ST customers can now fly their aircraft on the X-Plane 12 platform without running into compatibility issues. However, it is important to emphasize that only beta compatibility is provided at the moment. However, this update is free for all customers and is now available on the iniManager platform.
The developer made sure to adequately modify the A300 and the Beluga ST models to ensure that they make full use of the new features included in X-Plane 12. This includes changes to the flight dynamics, aircraft systems and interior and exterior lighting.
A changelog showcasing all the modifications is available at the end of the article.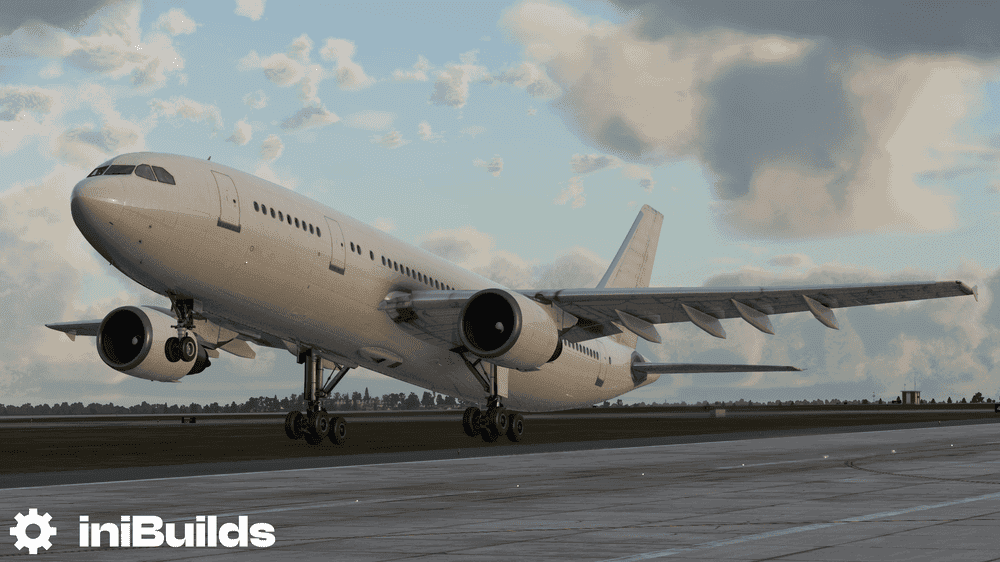 What about the A310?
Unfortunately, iniBuilds stated in the post that their A310 product range will not be supported on X-Plane 12. However, X-Plane 11 users can still expect to see the release of the MedEvac of the A310 MRTT. To learn more about the MedEvac variant, read my article on the matter.
The iniSimulations A300-600R(F) & iniSimulations Beluga ST are available for purchase on the iniBuilds store. They are respectively priced at £69.99 (81.08€) and £44.99 (52.12€).
Airbus A300 & Beluga ST Changelog for X-Plane 12
Flight model:
• Adjusted aerofoils to better reflect supercritical aerofoils MCRIT. Fuse body area rule adjusted on A300 F and PAX to reduce drag and better reflect performance.
• Weight and balance system changed to new XP12 payload system. This allows for better CG in A300 PAX and F along with payloads that now dynamically adjust vertically for the Beluga ST
• Adjust engine performance to better reflect thrust output during climb and CRZ phase in XP12
• Adjust drag profile of A300 PAX and F to better reflect flag drag.
• Adjusted Beluga ST fuel burn profile using XP12s more fine FF adjustments
• Adjusted empty weight CG position for A300F PAX and Beluga
Systems:
• Change flap system to work in XP12 for A300 and Beluga
• Custom fuel flow adjusted to work in XP12 for the A300 and Beluga
• Change EFB CG slider to work with XP 12 weight and balance.
• Adjusted start times to work with XP12 engine model.
• Updated AIRAC reading to work with XP12.

Art/ lights:
• Updated A300 and Beluga to use XP12 lights in both the flight deck and exterior.
• Adjusted elements of flight deck to work better in XP12s lighting environment.