With the recent announcement, the iniBuilds team has released another scenery for Microsoft Flight Simulator. This time, the developer has taken a look at Palm Springs International Airport in California.
Palm Springs International Airport (KPSP) is located three miles from downtown Palm Springs. The airport has two runways and operates all year round. It was initially built as an Army Air Corps emergency landing field in 1939 and commercial operation didn't begin until the 1950s.
The airport offers a single terminal, split into three parts and one control tower. Palm Springs Airport is operated by many national and foreign carriers, operating flights all across North America to Vancouver, Toronto, San Francisco, Bellingham, Phoenix and much more.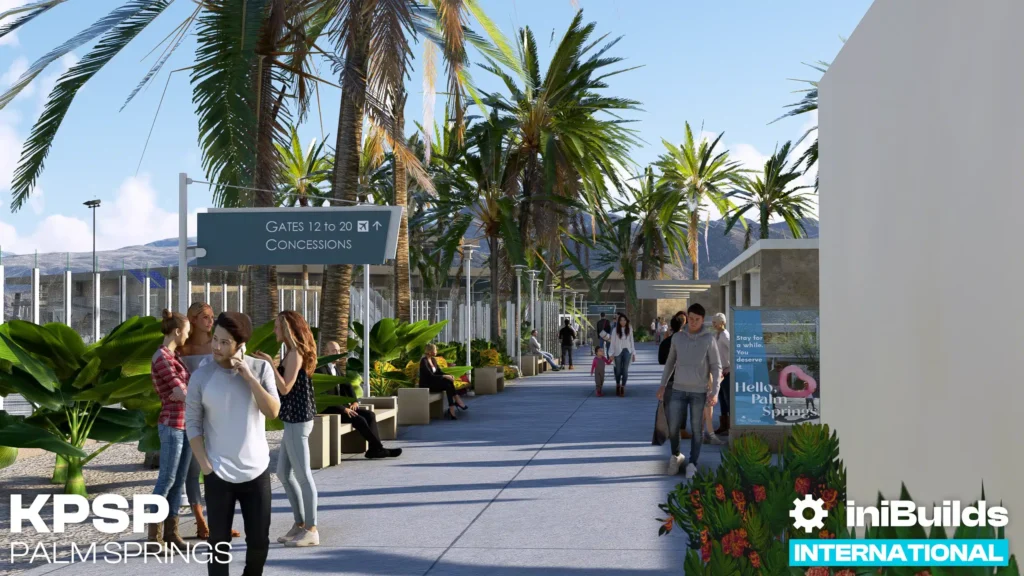 iniBuilds Palm Springs Key Features
The iniBuilds team has once again done an exceptional job delivering a detailed rendition of an airport in the world of Microsoft Flight Simulator.
There is a hand-crafted ground poly, with crisp textures that are all placed on a true-to-life airport layout with accurately placed models and lighting.
Speaking of the surrounding area, as it is in iniBuilds' habit, they recreated a detailed landside of the airport, covering the larger surrounding area as well.
Feature List
Hand-crafted ground poly, textures with crisp, bespoke texture sets (Runways, aprons, paths, roads)
 True-to-life airport landside recreation with custom ground decals, signposts, vegetation, parking barriers and more
Accurately modelled and positioned dynamic airport lighting
Highly detailed models of all airport buildings, objects and surroundings
Bespoke taxi signage as it is in the real world
 Up-to-date airport layout reflecting the current, real-world location
 Fully modelled local POIs and surrounding buildings including the San Gorgonio Pass wind farm!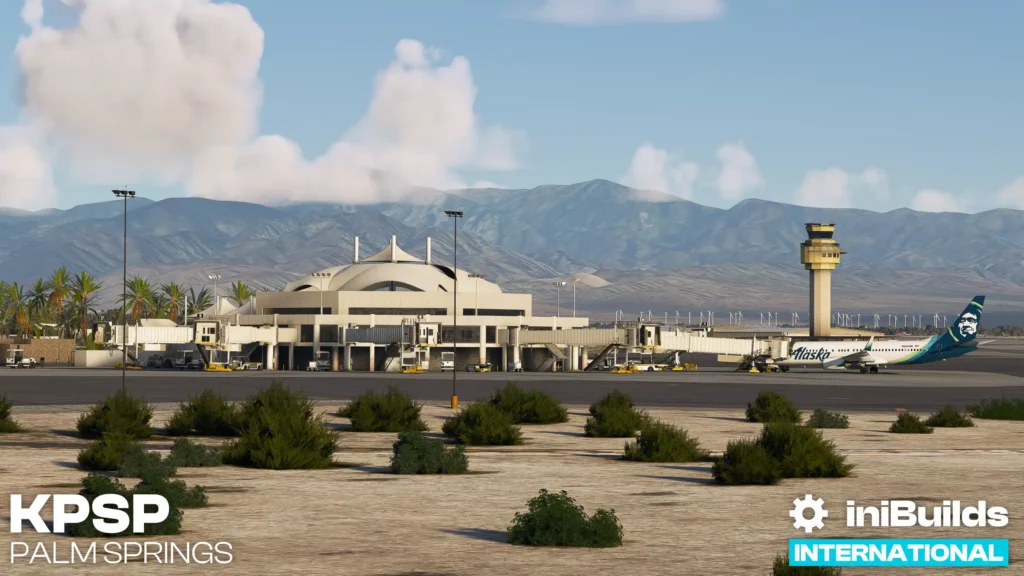 You can get this scenery via the iniBuilds website for approximately €17.19. The price may vary for you, though, as the mentioned price excludes local taxes and you will be charged in British Pounds upon purchase.
To learn more about iniBuilds, take a look at our article about their Southampton Airport.