iniBuilds took to their Facebook page yesterday to announce the release of their rendition of London Stansted Airport (EGSS) for Microsoft Flight Simulator. The release comes after it was first announced at FSExpo 2023 last weekend. The product is their third airport rendition of an airport located in London.
iniBuilds states that the rendition offers incredible attention to detail with stunning visuals and optimized performance. London Stansted by iniBuilds features hand-made ground textures, true-to-life airport landside recreation with custom ground decals, signposts, vegetation, parking barriers, and accurately modeled and positioned dynamic airport lighting.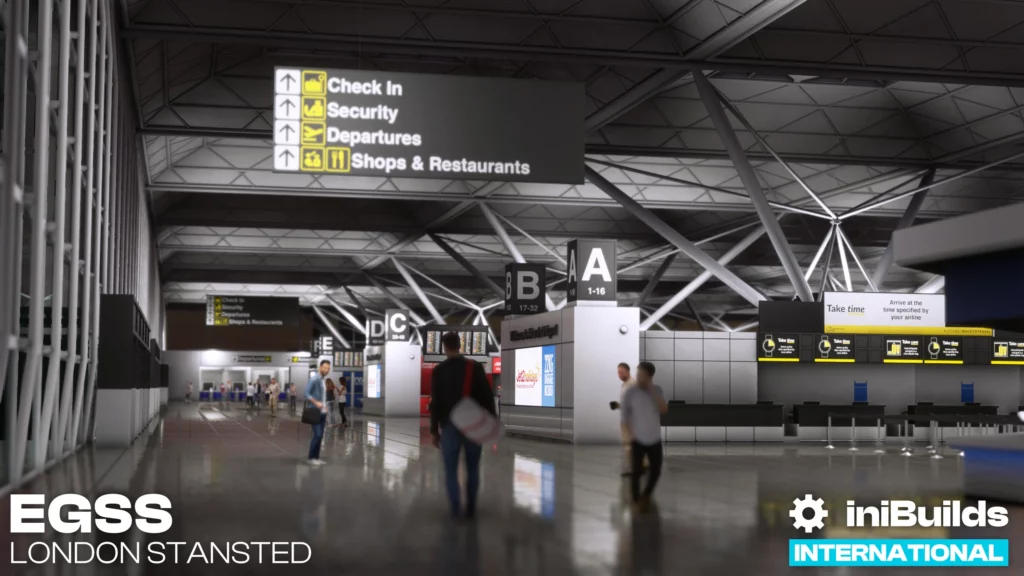 Further features of the rendition include highly detailed models of all airport buildings, objects, and surroundings, bespoke taxi signage reflective of the real-world airport, up-to-date airport layout reflecting the current real-world location, and custom-built animated jetways with PBR texturing. The developer also states that the rendition includes an official GSX Pro profile in the scenery folder.
London Stansted Airport is an international airport serving London, England located 42 miles northeast of Central London. Stansted Airpot serves over 160 destinations across Europe, Asia, and Africa. It is served by a plethora of airlines including British Airways, easyJet, TUI Airways, Jet2.com, and Ryanair. As of 2022, it is the fourth-busiest airport in the United Kingdom after Heathrow, Gatwick, and Manchester.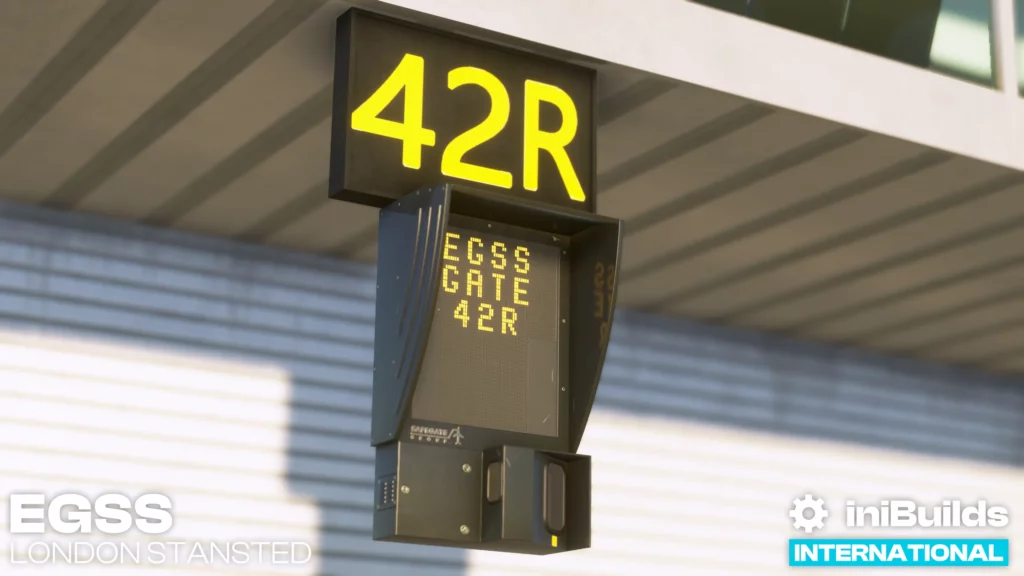 iniBuilds' London Stansted Airport for MSFS is available to purchase from the iniBuilds website and retails for GBP 13.99. For further reading do check out our coverage of other iniBuilds releases for the platform or our coverage of their announcement from FSExpo 2023 regarding the work-in-progress A300.