The Microsoft Flight Simulator team has recently taken to the Flight Simulator Forums to announce two new releases for the platform. Firstly, there is a new city update covering Western Europe, bringing five different cities to life, and a new local legend, Dornier Do X.
Table of Contents
About the New City Update
The City Update IV is bringing five different cities of Western Europe to life in the world of Microsoft Flight Simulator.
The update features the spectacular harbour city of Rotterdam in the Netherlands, Annemasse in France, Belgium's wonderful Ghent and the international diplomatic centre, Geneva in Switzerland.
All these five cities are built using the latest high-resolution geographical data and provide the most realistic experience yet of these historic locales.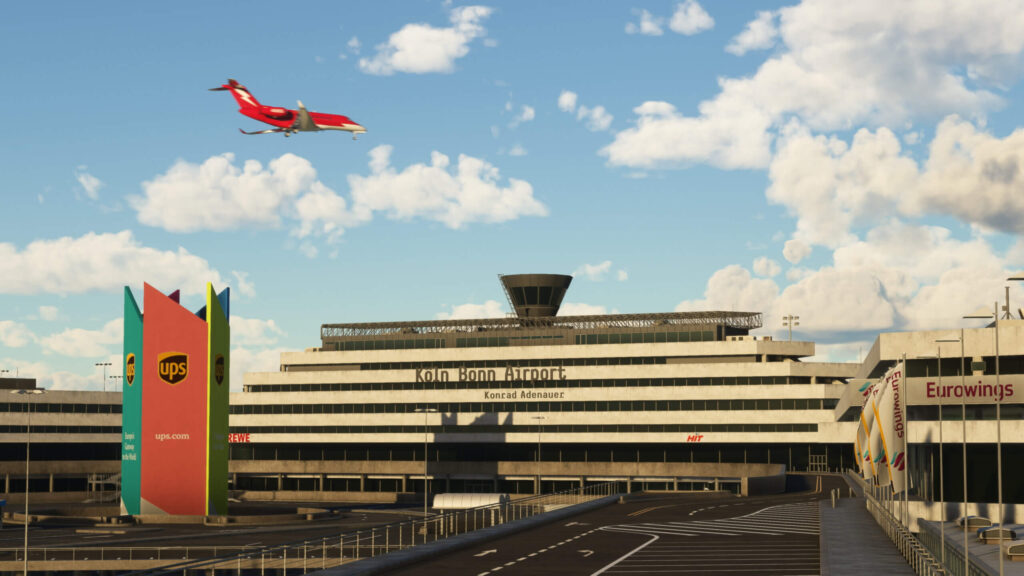 The City Update IV is not only focused on cities but is also bringing one international hub as well, Cologne-Bonn Airport (EDDK) in Germany, which is definitely a welcoming feature for many who don't own an add-on scenery for this busy airport.
The Asobo Studio team also went into more detail about the features of this package, so if you are interested in reading more about the cities themselves, or about the airport, visit the Flight Simulator website.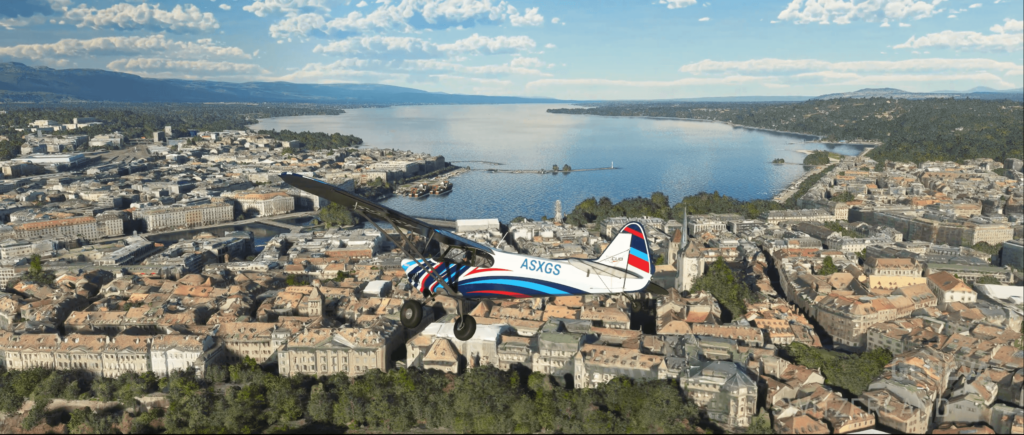 Local Legend 12 – Dornier Do X
Also shared via the Flight Simulator website, a new Local Legend was also released together with the City Update. The Asobo Studio team has partnered up with Freundes und Foerderkreis Do X e.V. to bring a realistic rendition of this aeroplane to life in this popular simulator.
Unfortunately, there are no surviving models of this aircraft. However, Freundes und Foerderkreis Do X e.V. are currently building a full-size replica of this famous aeroplane.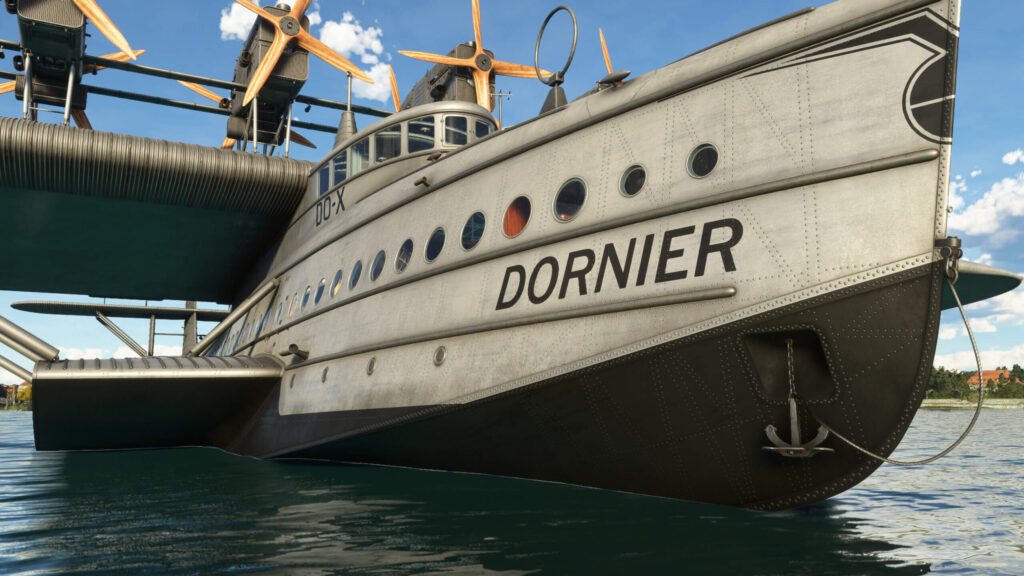 Dornier Do X is the largest flying boat in history and it had its first flight on July 12 in 1929, almost 100 years ago. It was powered by 12 different V-12 engines, each generating 610 horsepower. It was the heaviest and most powerful hydroplane ever created.
It was also called a Flugschiff which literally translates to flying ship. The design consists of three internal decks and the aircraft is 40 metres long and has a wingspan of 47 metres.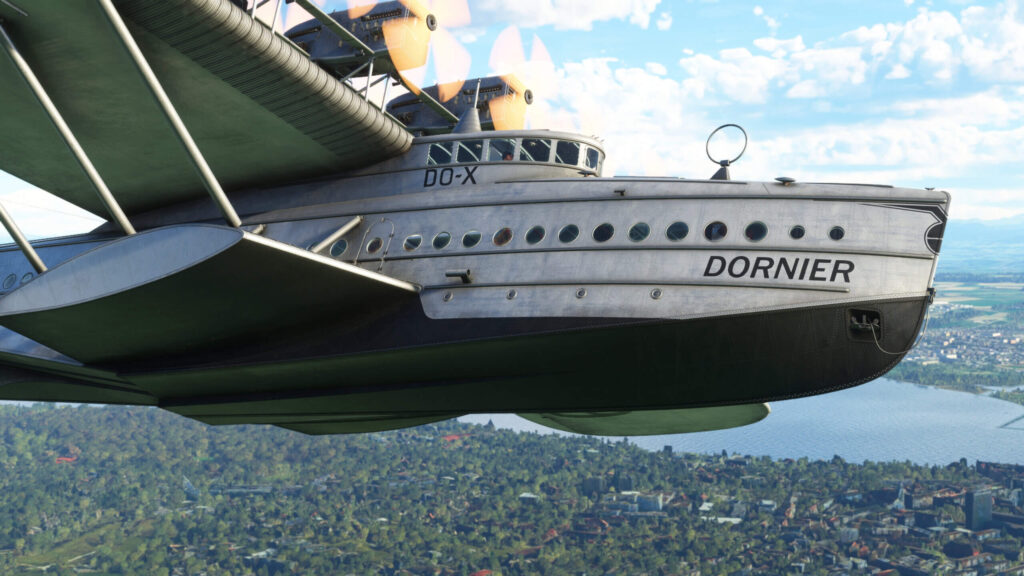 The team also further spoke about the partnership in recreating this wonderful hydroplane in the video below.
If you would like to learn more about the previous City Update, you can read our coverage of City Update II. If you are more interested in aeroplanes, you can read our coverage of the previous Local Legend, the AE-45 here.