MM Simulations took to their Twitter page to announce the release of their rendition of Liège Airport (EBLG) for Microsoft Flight Simulator. The rendition is their second Belgian airport offering for MSFS.
The MM Simulations team states that the rendition features an accurately modeled terminal and interior and is PBR textured throughout. The rendition also includes custom night lighting, parking positions that mirror real-world stands, airport surroundings, and animated people and objects. The screenshots released by the team showcase the airport to be highly detailed and full of high-quality texturing both airside and landside. The terminal interior also features the same level of care and detail with passengers, terminal security personnel, and a flight information board all modeled.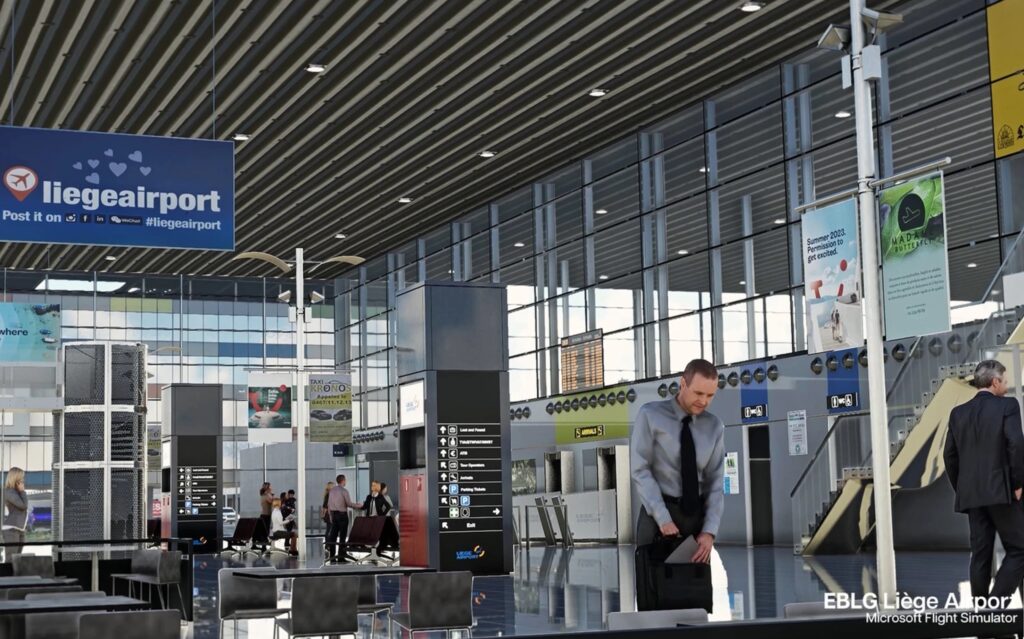 Liège Airport is an international cargo-centric airport located five nautical miles west of the city of Liège, Belgium. It is the fifth biggest cargo airport in Europe and the 22nd biggest cargo airport in the world. The airport also serves a number of destinations for passengers (mainly charters). As of July 2020, TUI fly Belgium is the only airline offering scheduled and seasonal passenger flights at Liège Airport.
MM Simulations' Liège Airport can be bought at the Contrail shop here or at the simMarket store here. The rendition retails for EUR 20.00 inclusive of taxes. For further reading do read our coverage of another MM Simluations release here.