"An unforgettable aviation adventure to one of the most iconic airports in Great Britain." That is how Orbx describes their upcoming add-on for X-Plane 12 in their announcement Tweet. London City Airport will be Orbx's second product brought exclusively to X-Plane 12, just after the release of Brisbane Airport.
Orbx has not made clear whether this airport is a ground-up rework or a remastered version of their X-Plane 11 add-on. No website link containing more information was given in this announcement post.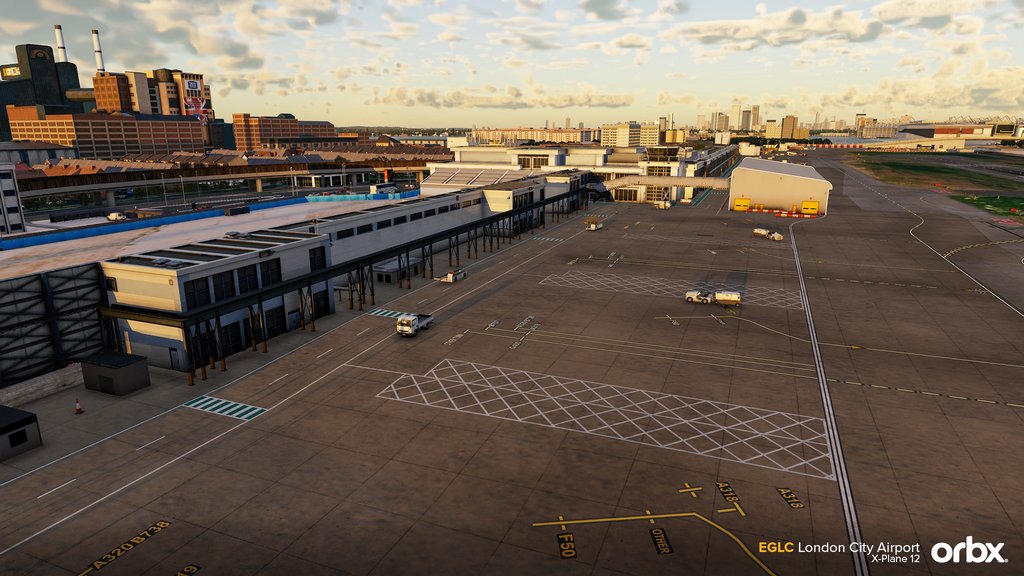 Based in Newham District, London City Airport was designed to provide quick access to London's financial district and only has one runaway available. Limited multi-engine planes with certification to perform 5,5º approaches can operate through London City Airport. These particularities make it only the fifth busiest airport that serves London behind Heathrow, Gatwick, Stansted, and Luton.
Neither release date nor price has been announced, but it is expected to be comparable to the London City Airport V2 release for MSFS, which is available at Orbx's store for $27.21 AUD (16,63 €). We covered that add-on here.