Orbx has recently taken to their Forums to show off another scenery package in their series of bush strips for Microsoft Flight Simulator. Following the release of The Deadly Three and PNG Bush Strips, the developer returns to Idaho with a package called The Not So Deadly Three.
The Not So Deadly Three scenery package covers three airports as the name suggests. Those are Cabin Creek, Wilson Bar and Marble Creek airstrips in the backcountry of Idaho. Like the previous iteration of the backcountry airstrips in Idaho, this scenery package is also being developed by Milo Taylor.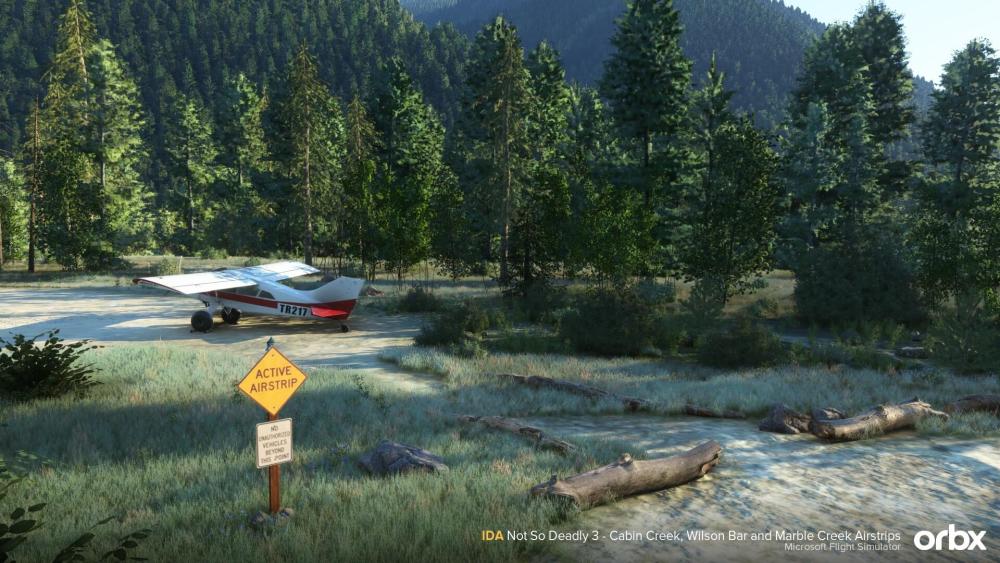 The developer mentions that you should not let the name fool you and all of the airports still include some challenges in flying to them. The airstrips are longer, but there are challenging sandbars that are at each airstrip.
Cabin Creek (I08) offers a 1750ft uphill strip with only access from one side. The same applies to Wilson Bar (C48) with a length of 1500ft. Lastly, Marble Creek offers a tight valley approach, landable in both directions. However, the strip is only 1160ft long.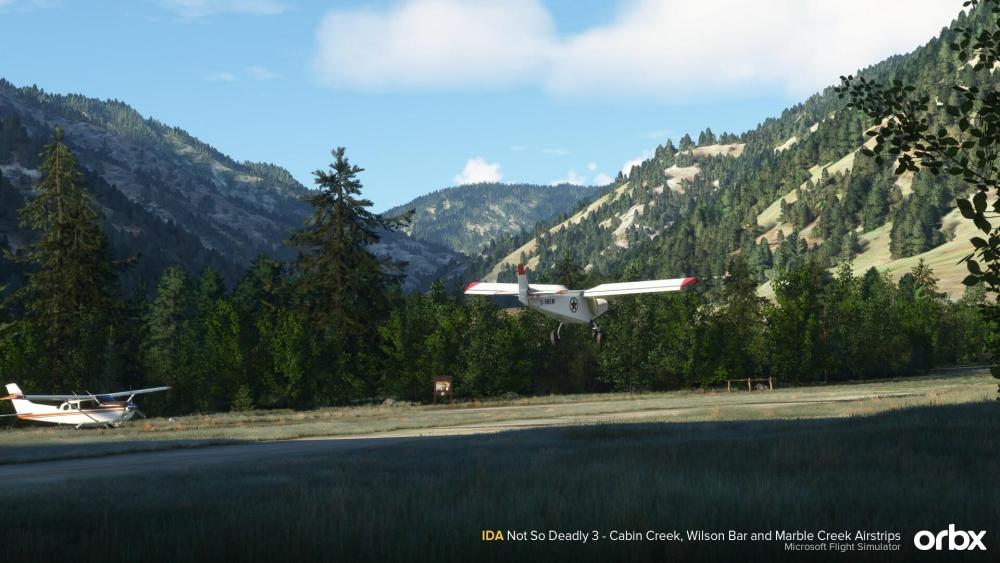 Speaking of the game engine features, The Not So Deadly Three scenery package offers a lot, such as animated animals and birds, and an extensive vegetation library with many new bushes, grass, trees, rocks, logs and so on. There are also new effects of smoke, fire and water spray.
The scenery is going to release for Microsoft Flight Simulator soon. However, no exact date was set.