Orbx took to their Facebook page to announce the release of their Bern Airport (LSZB) rendition for Microsoft Flight Simulator. This rendition was developed by Massimiliano Addante, a former FSDreamTeam scenery developer that recently joined Orbx.
This scenery features detailed modelling of airport buildings, complemented by crisp 4K and 2K PBR textures. This includes the commercial terminal building, the Swiss helicopters section and many different hangars.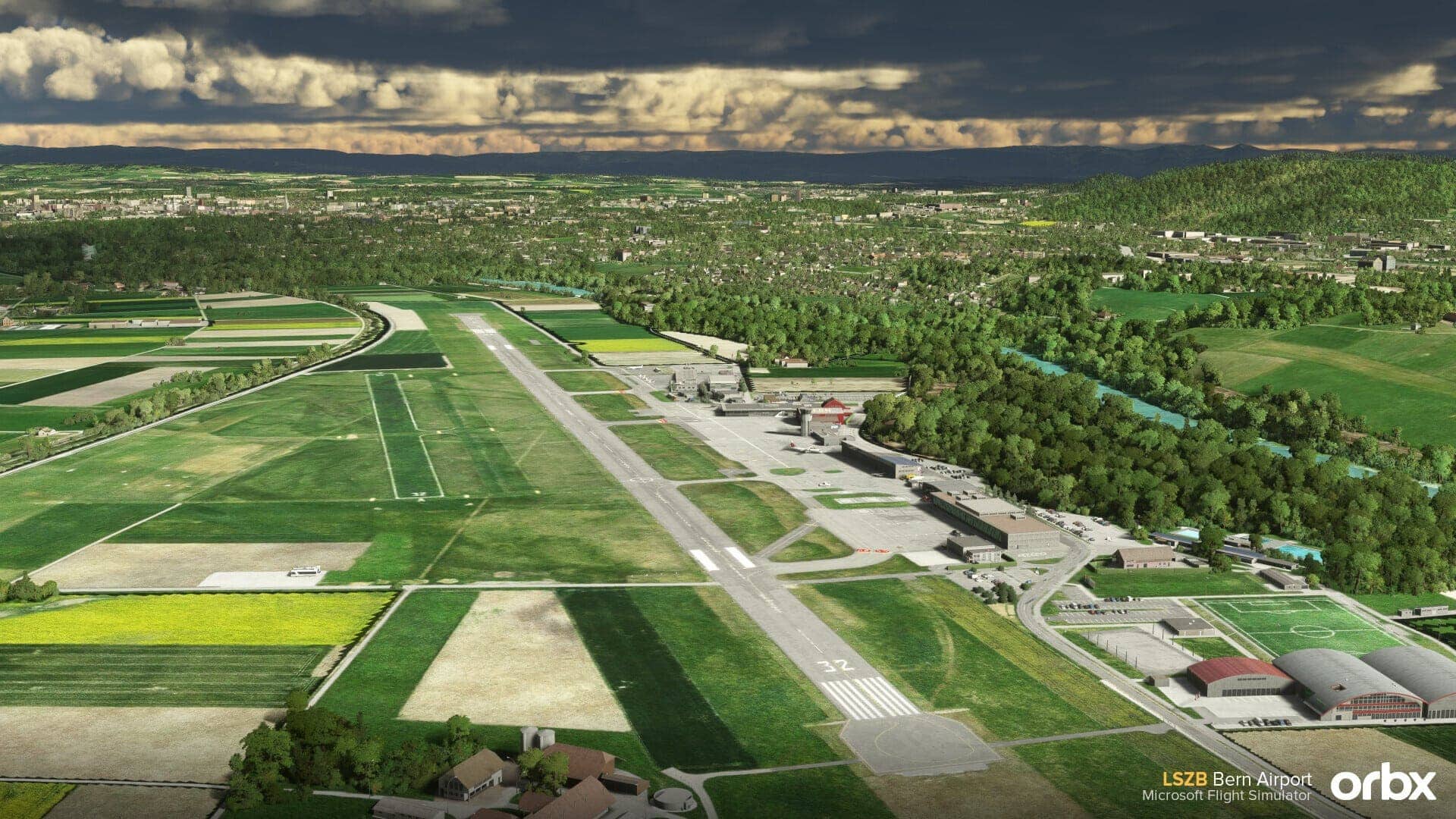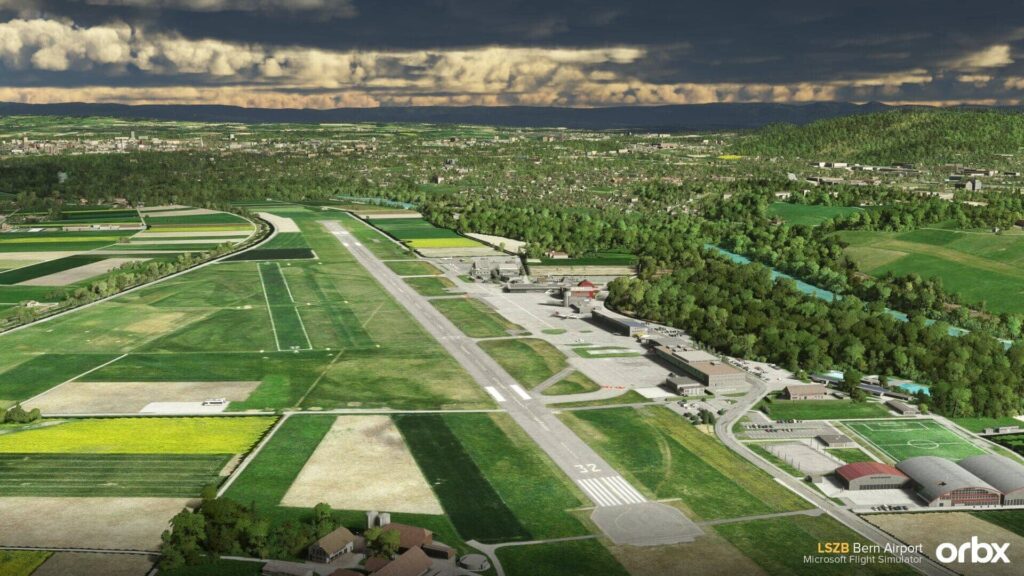 Additionally, this rendition includes static aircraft and custom night lighting.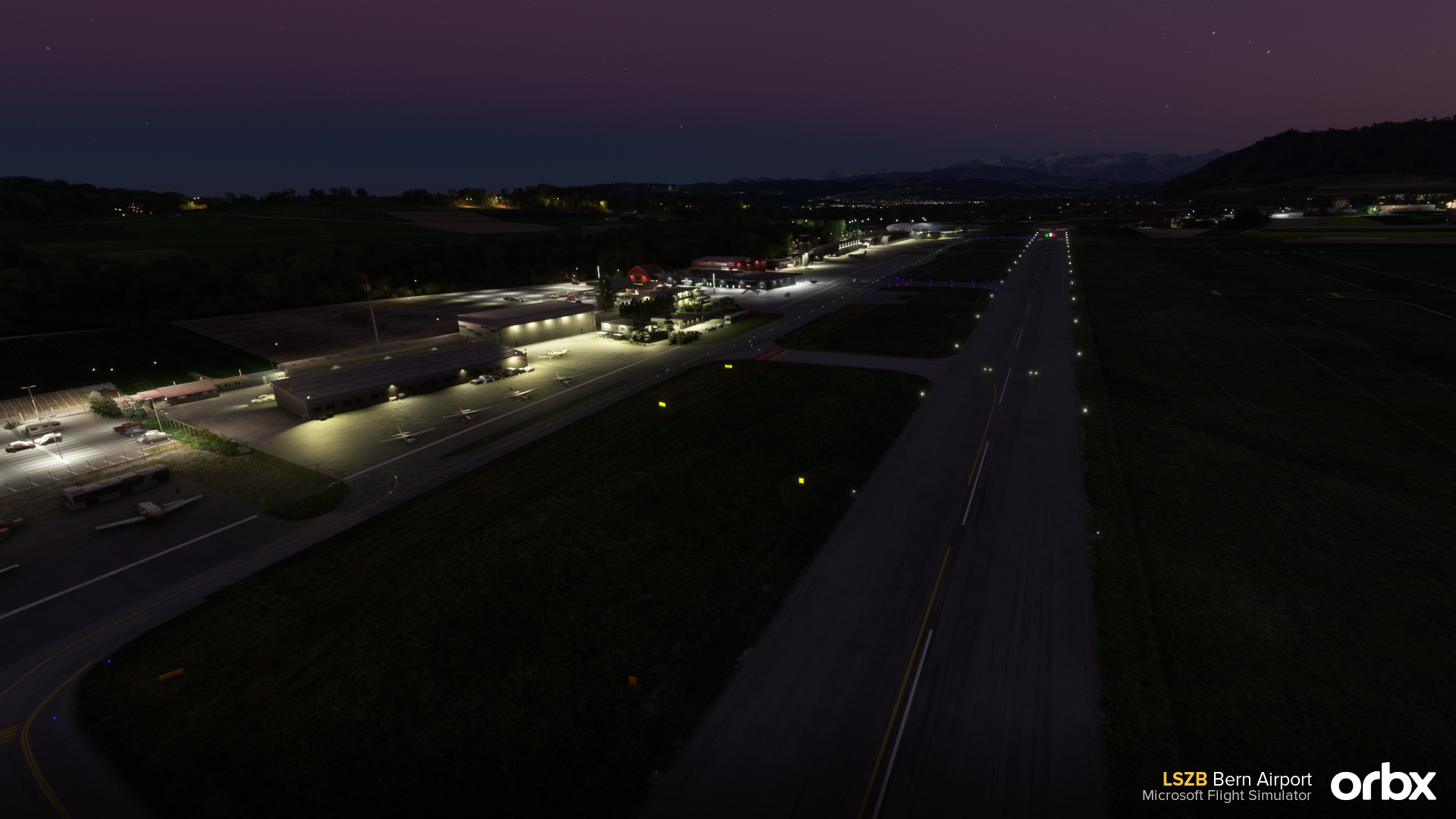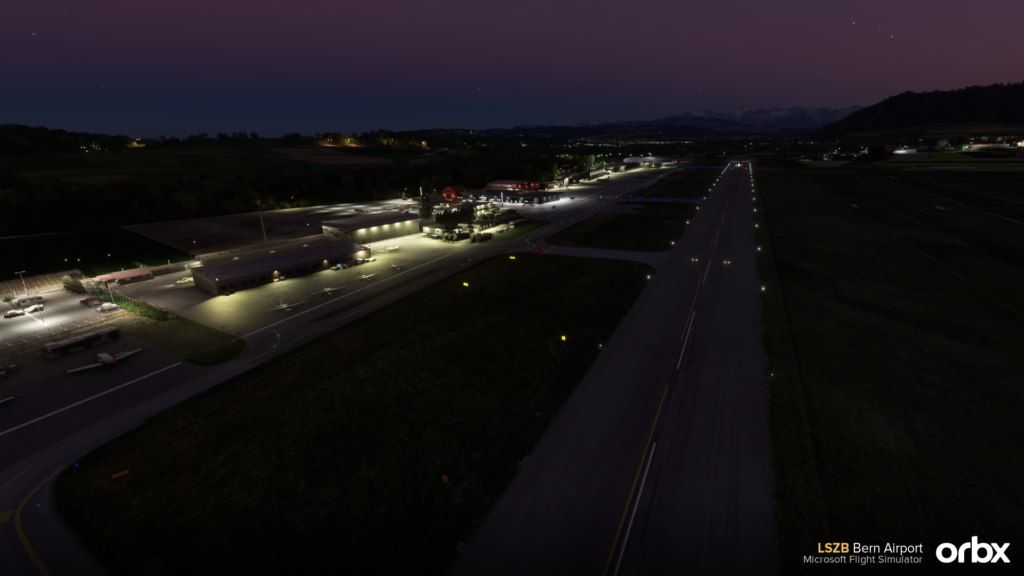 Bern-Belp Airport by Orbx is available on Orbxdirect for €14,36. Please read this article to learn about Orbx's previous release, Oslo Gardermoen.
Bern Airport (Also known as Bern-Belp Airport) is a regional airport serving Bern, the capital city of Switzerland. During the summer, Helvetic Airways operate charter flights to holiday destinations with their Embraer fleet. Very occasionally, Chair Airlines send their A319s to Bern for charter flights. The airport features a 1,700m asphalt (14/32) runway and a 650m grass runway (14L/32R). Destinations from Bern include Antalya, Jerez and Larnaca.
Key Features
Detailed modelling throughout
Custom ortho/projected mesh
Static helicopters and GA aircraft
Crisp 4k & 2k textures with PBR