Orbx took to their Facebook page today to announce the release of their rendition of St. Helens Airport (YSTH) for Microsoft Flight Simulator. The airport is their 32nd Australia-centric offering for the platform.
It is brought to life in the sim by Orbx indie developer Ken Hall, faithfully capturing the awe and beauty of St. Helens, Tasmania. The rendition features photorealistic textures, custom vegetation in and around the airport, and custom edge lights. Inferring from the screenshots shared by the developer, the rendition also features static aircraft, a couple of custom-modeled hangars, and various custom airport buildings.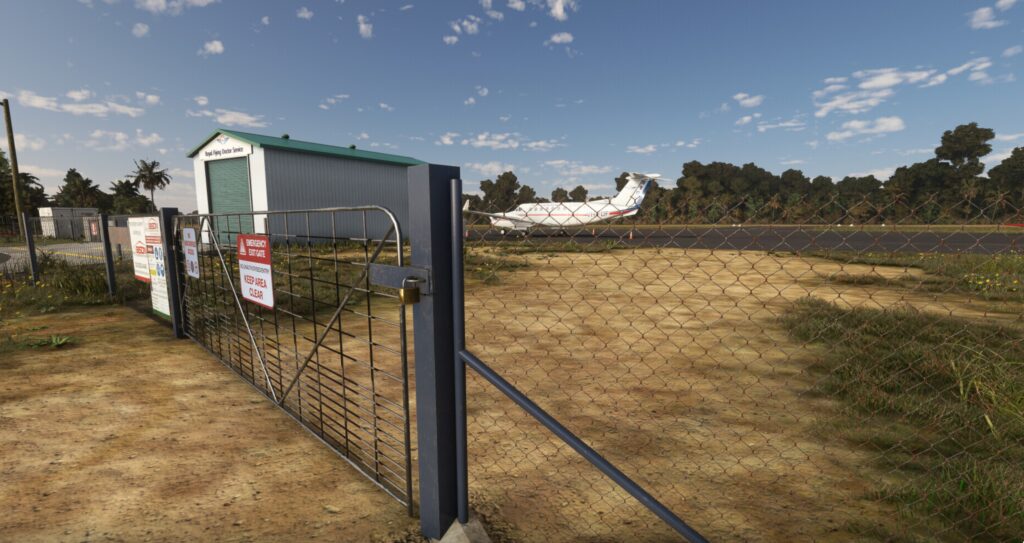 St. Helens Airport is a small Australian regional airport located 2 nautical miles east of St. Helens on the northeast coast of Tasmania. The airport is mostly used for transporting fresh fish and other seafood from the east coast to the Australian mainland. The airport also operates scenic flights and also has a small flying school. The airport has an unsealed runway and an NDB beacon.
Orbx's St. Helens Airport retails for USD 6.00 and can be purchased at the Orbx store. Orbx is currently running a limited time promotion offering buyers twice the Orbs (Orbx's store points) than you would receive if purchased at a later time (sixteen Orbs instead of eight). For further reading, you can check out our coverage of Orbx's recent teaser of their second, more enhanced rendition of London City Airport.