Renowned flight sim add-on developers Orbx took to their Facebook page yesterday to announce the release of their rendition of London City Airport (EGLC) for X-Plane 12. Orbx had recently released the same scenery product for the Microsoft Flight Simulator platform and the challenging airport is now finally on X-Plane.
Table of Contents
Key features of the XP12 renditon
Orbx's London City rendition for X-Plane 12 has a fully up-to-date layout complete with the East Apron extension. The updated airport features custom points of interest buildings modeled, an ATC Control Tower with a detailed interior, high definiton aerial imagery (orthophoto), and custom PBR ground polygons. Further features also include custom PBR high-quality textures on 3D models, compatibility with 3D animated vegetation, and integration with default roads, railways, and autogen.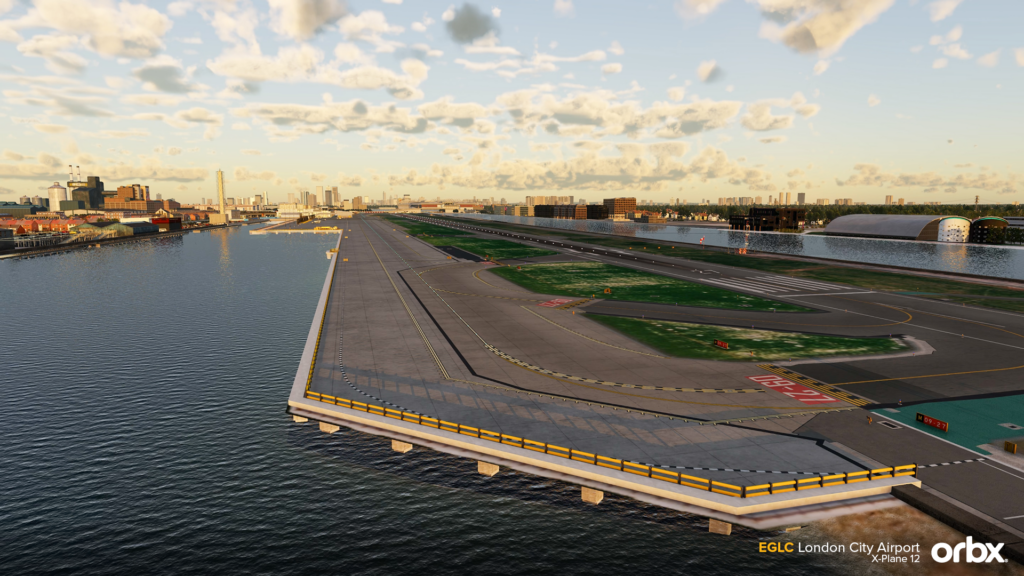 London City Airport
London City Airport is an international airport in London, England located in the Royal Docks in the Borough of Newham, approximately six miles east of the city of London. Located near the twin centers of London's financial industry, the airport was developed by the engineering company Mowlem in 1986. The airport has a single 1,508 meter runway. Due to its location, it allows only multi-engine, fixed-wing aircraft up to Airbus A318 size with special aircraft and aircrew certification to fly 5.5° approaches.
Getting your own copy
Orbx's London City Airport is available to purchase on the Orbx store and retails for AUD 29.99 exclusive of taxes. The purchase will earn you 30 orbs, two times the usual amount for a limited time. London's most challenging and fun airport to fly to is now on the latest X-Plane release and is a must buy for soaring over downtown London. For further reading do check out our coverage of other Orbx-related news, announcements, releases, and more.