Orbx took to their Facebook page to announce the release of their highly anticipated Oslo Gardermoen Airport (ENGM) rendition for Microsoft Flight Simulator. Created by developer Finn Hansen, Oslo Gardermoen marks his sixth release for MSFS. Orbx vows this rendition to be his grandest project in terms of scale and details.
Based on location photography, this version of Oslo Gardermoen is packed with detailed 4K PBR textures and intricate features. The terminal buildings are accurately recreated and include an excellent interior model.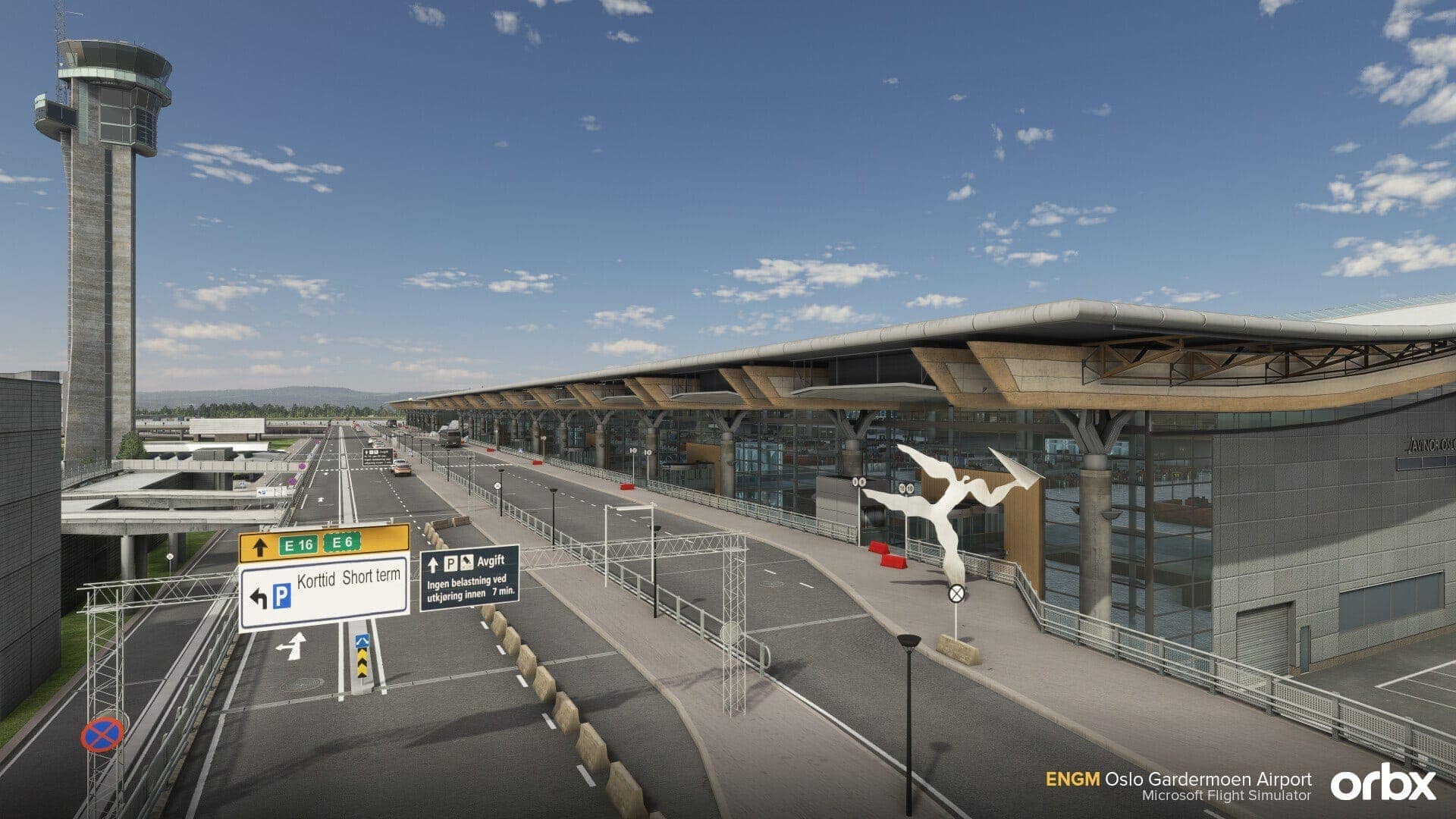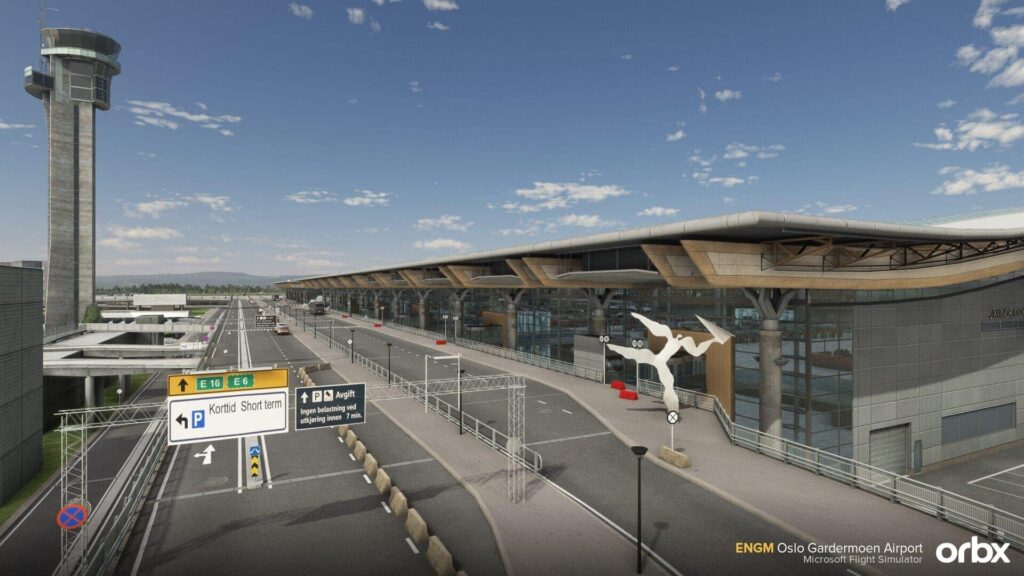 Furthermore, this rendition features a custom ground poly, allowing an accurate airport layout with correct ground markings and sign placements.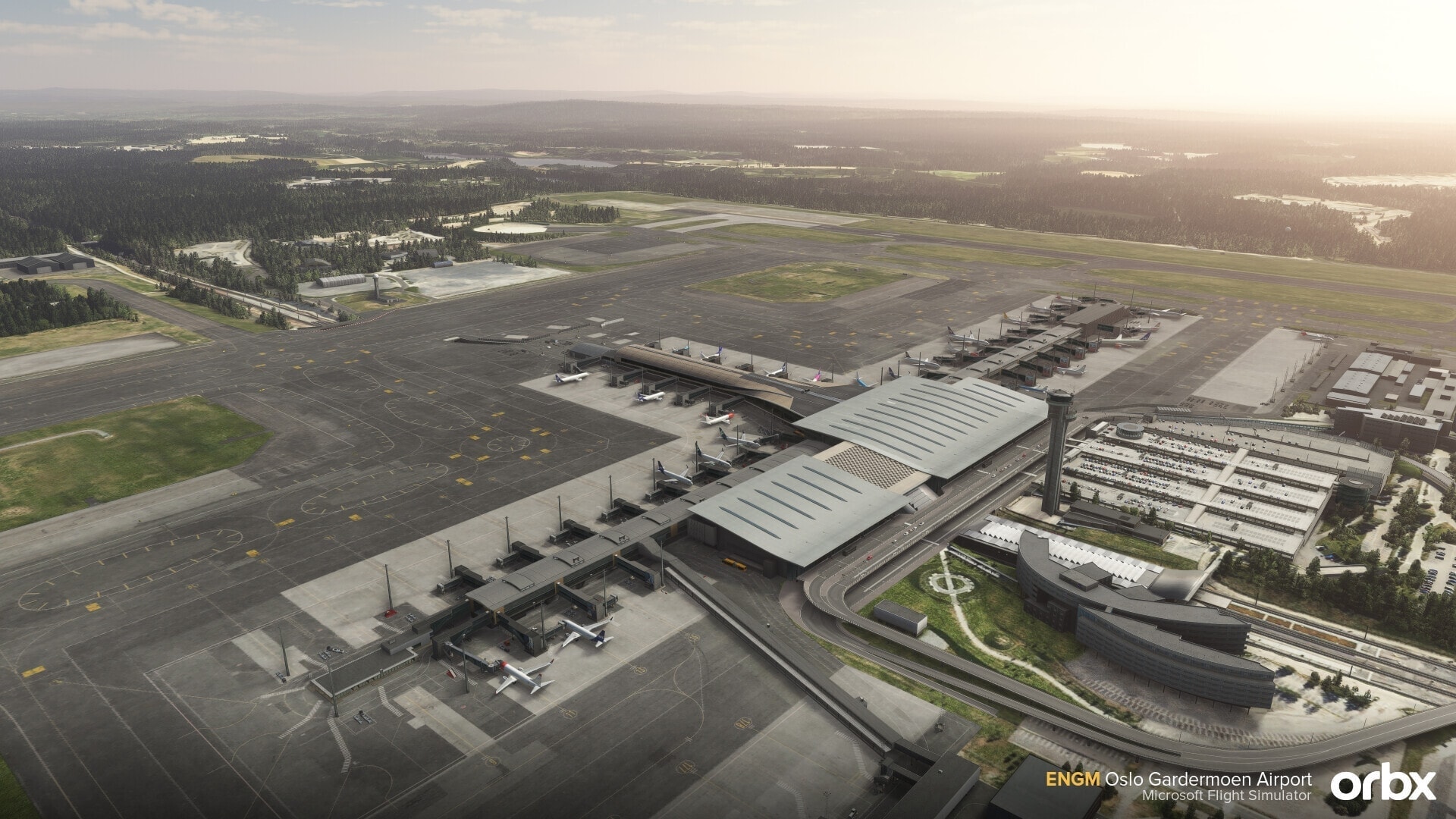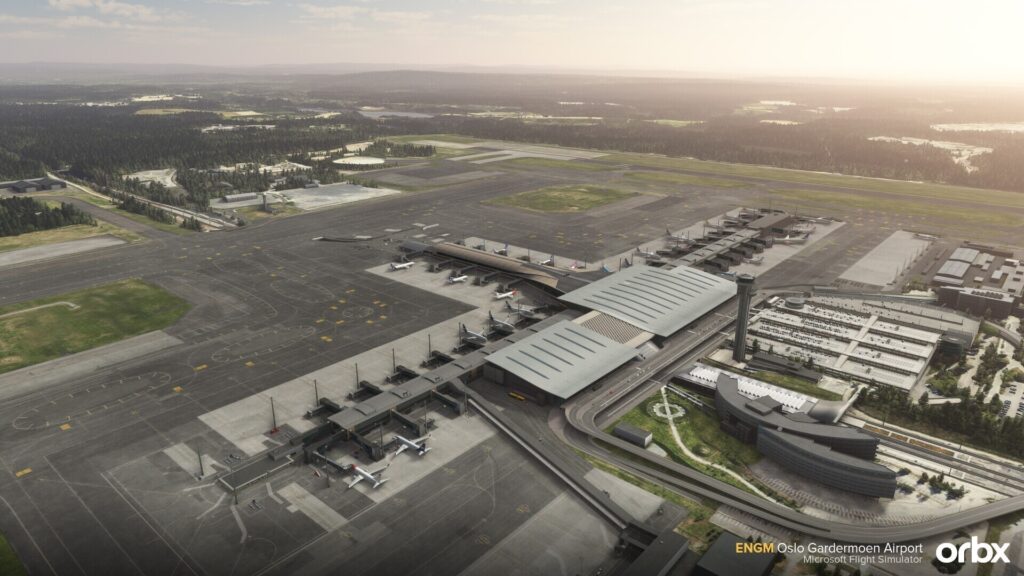 The scenery includes many animated vehicles, from buses to trains. Additionally, Aerosoft replaced the default pushback equipment with an accurate model based on a tug. Also, the scenery features custom animated jetways and includes a complex VGDS (Visual Docking Guidance System). This will allow pilots to dock into their stand of choice with ease.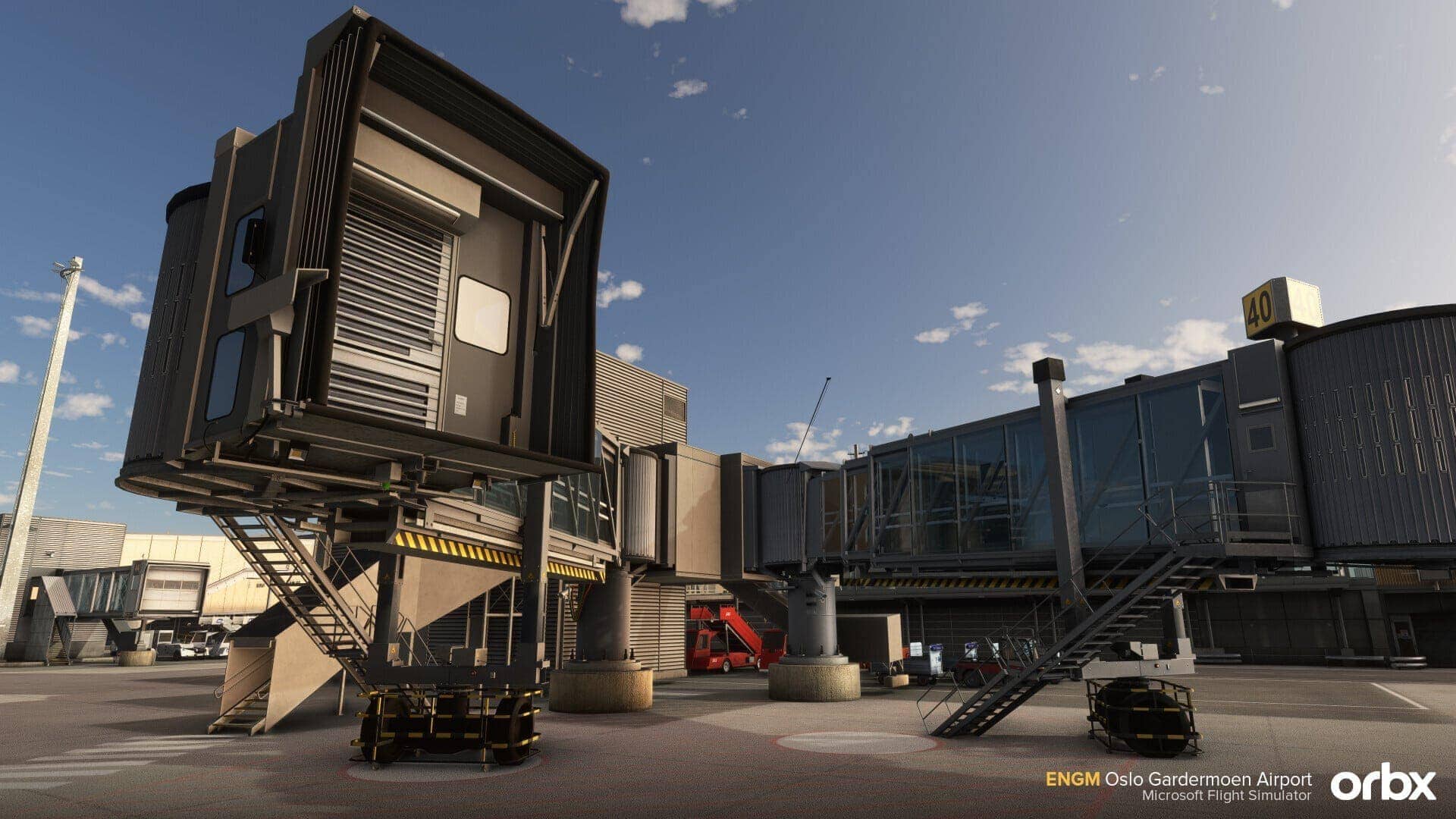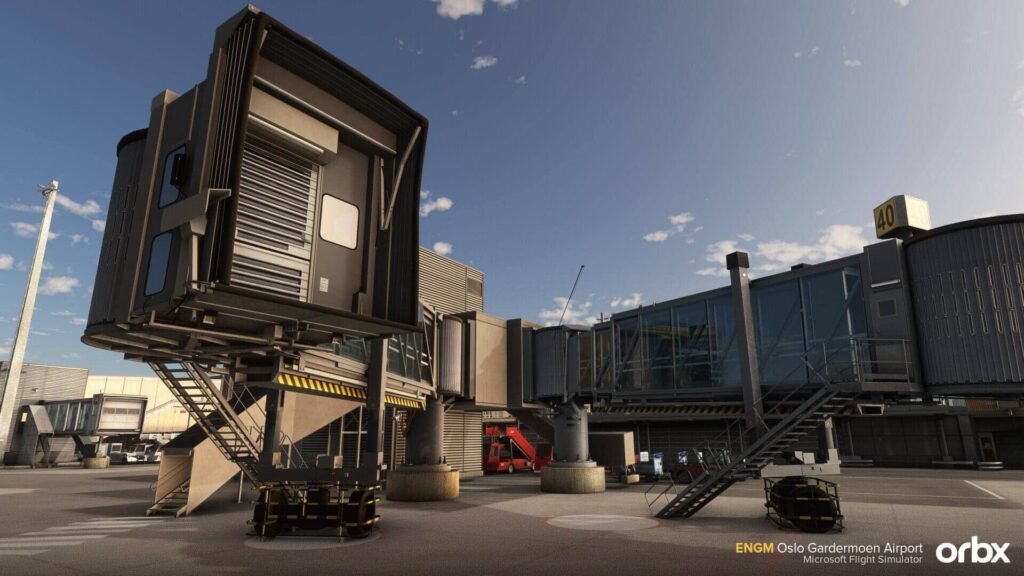 Oslo Gardermoen Airport by Orbx is available on the Orbxdirect store for €23,10.
This scenery becomes Oslo Gardermoen Airport's second payware rendition for MSFS, after Just Sim's version (released in late 2022). You can learn more about Just Sim Oslo by reading Oliver's article. Aerosoft is set to release its version of the same airport for MSFS in the future.
Oslo Gardermoen Airport is an important international airport serving Oslo, the capital city of Norway. In 2019, it was Europe's 19th busiest airport, and in 2022 was named Europe's most punctual airport. Oslo Gardermoen features two parallel runways and a passenger terminal featuring 72 gates. It is a hub for Norse Atlantic Airways, Norwegian Air Shuttle, Scandinavian Airlines and Widerøe. Destinations include Belgrade, Doha and Phuket.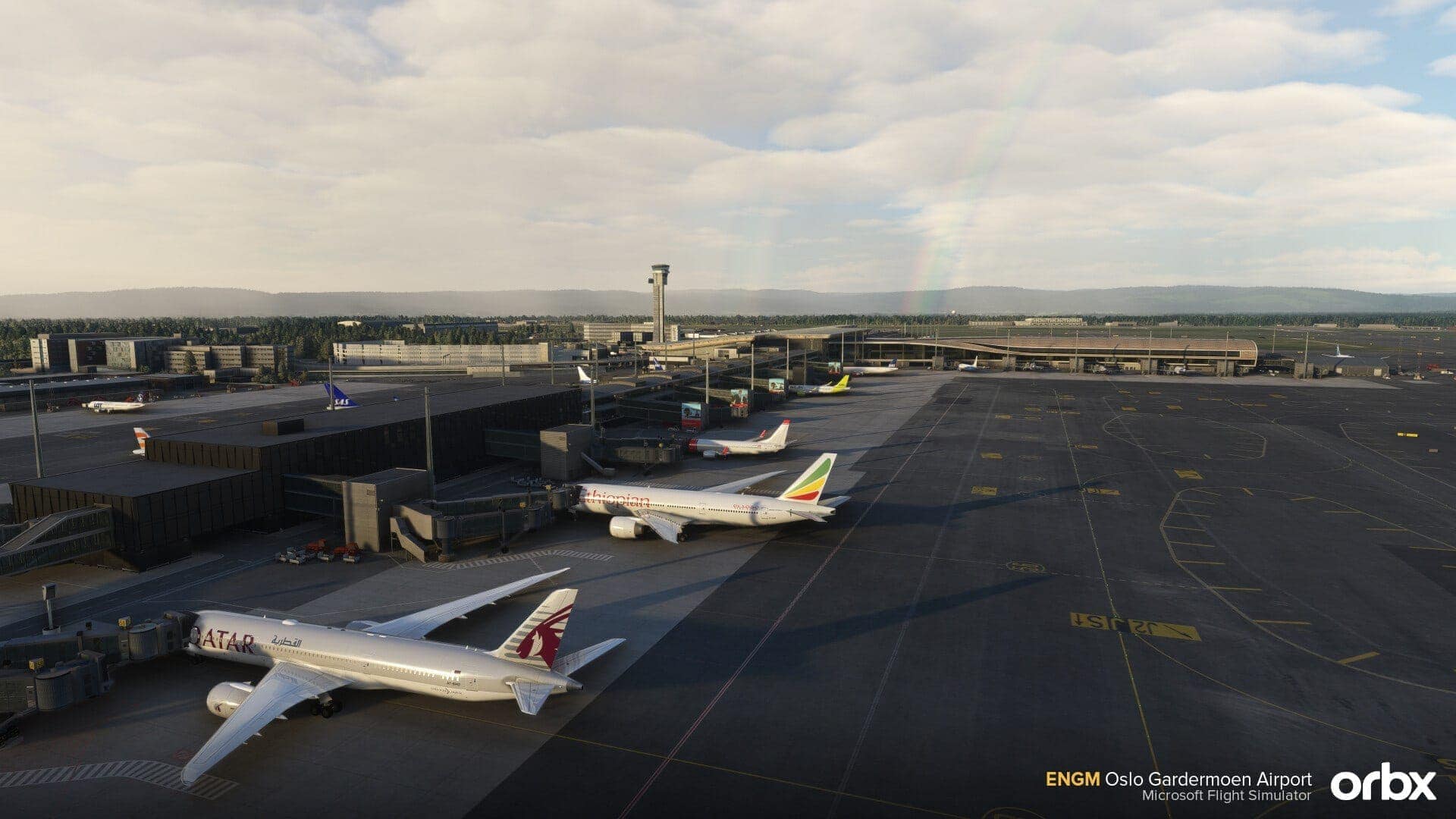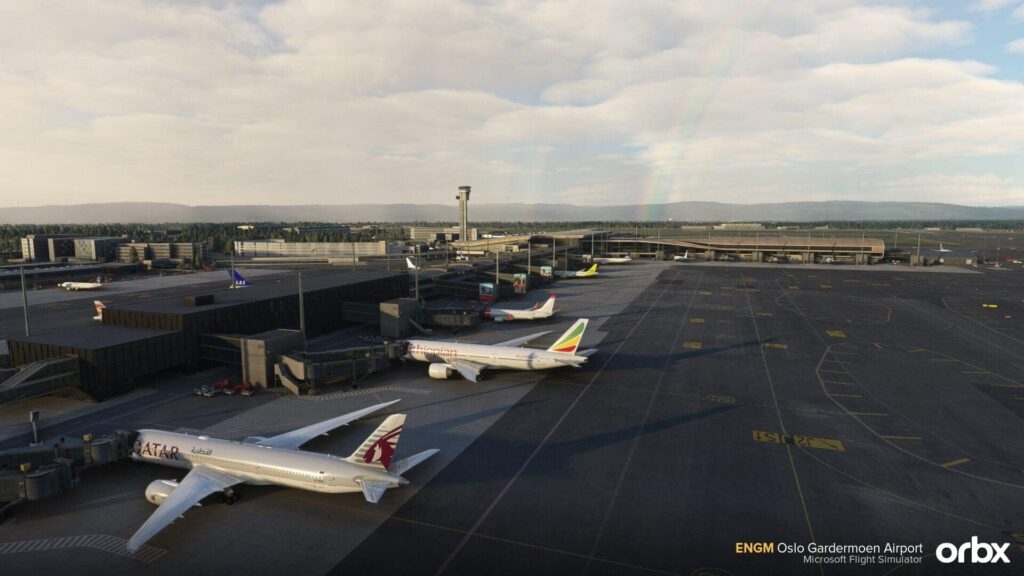 Key Features
Custom, updated photoreal
PBR 4K textures
Interior modelling
3 different types of animated jetways to match real world
Fully functioning VDGS for all appropriate gates (requires Nool plugin)
Animated traffic (Pushback, buses, service vehicles)
Custom GSE to match real world
Optimised from day 1 for excellent performance