The OV-10A Bronco is a freeware airplane for download and enjoy for PC flyers in Microsoft Flight Simulator. Ariebaba developed this project and is available exclusively from flightsim.to. Within a few days of its release, there were 3.4K downloads. That indicates a popular plane to own and fly. The only other project Ariebaba has developed is the MidiSimConnect application as a utility for controlling your aircraft, so this is their first airplane release for MSFS.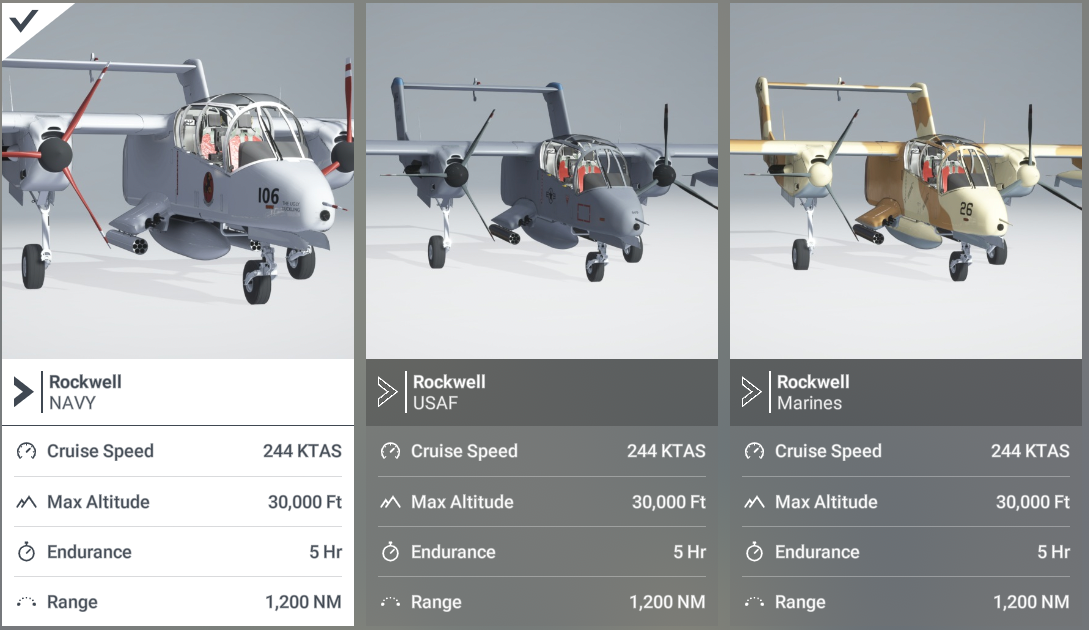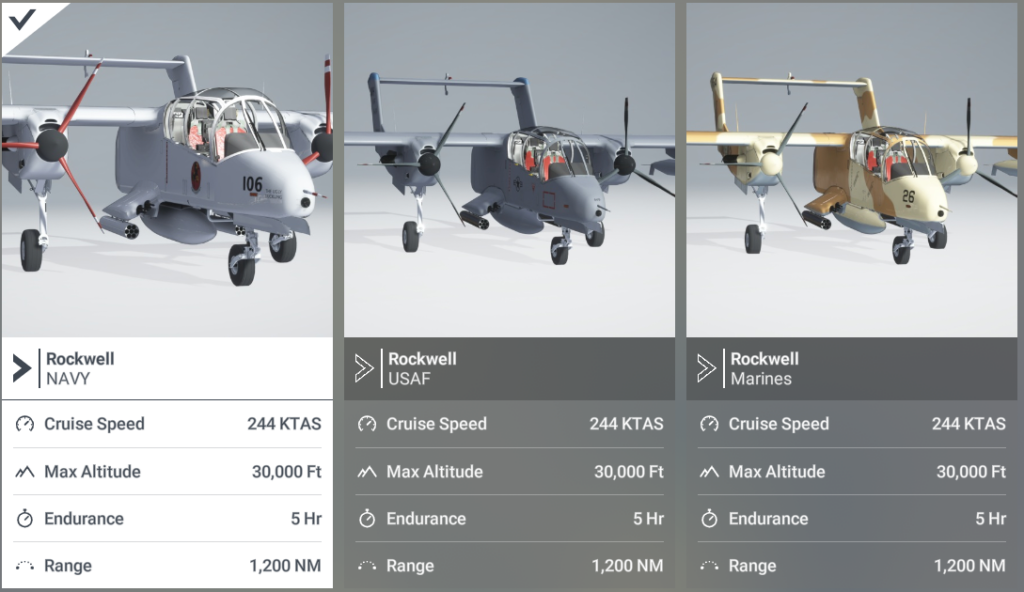 The North American Rockwell OV-10A Bronco is a twin-turboprop airplane primarily used for attack and observation. The US Marine Corps used it the most, and the US Air Force and US Army adopted it eventually. It can carry up to 3,200 lbs. of external munitions and internal loads such as paratroopers or stretchers. The concept aircraft was designed to use roadways as runways and be stationed at expedient forward air bases. This prerequisite determined every part of the design of this airplane so it could operate in jungles where clearings are few and far between. This is what gives it a very unique-looking aircraft from all angles. It started flying in 1965, and 360 were built.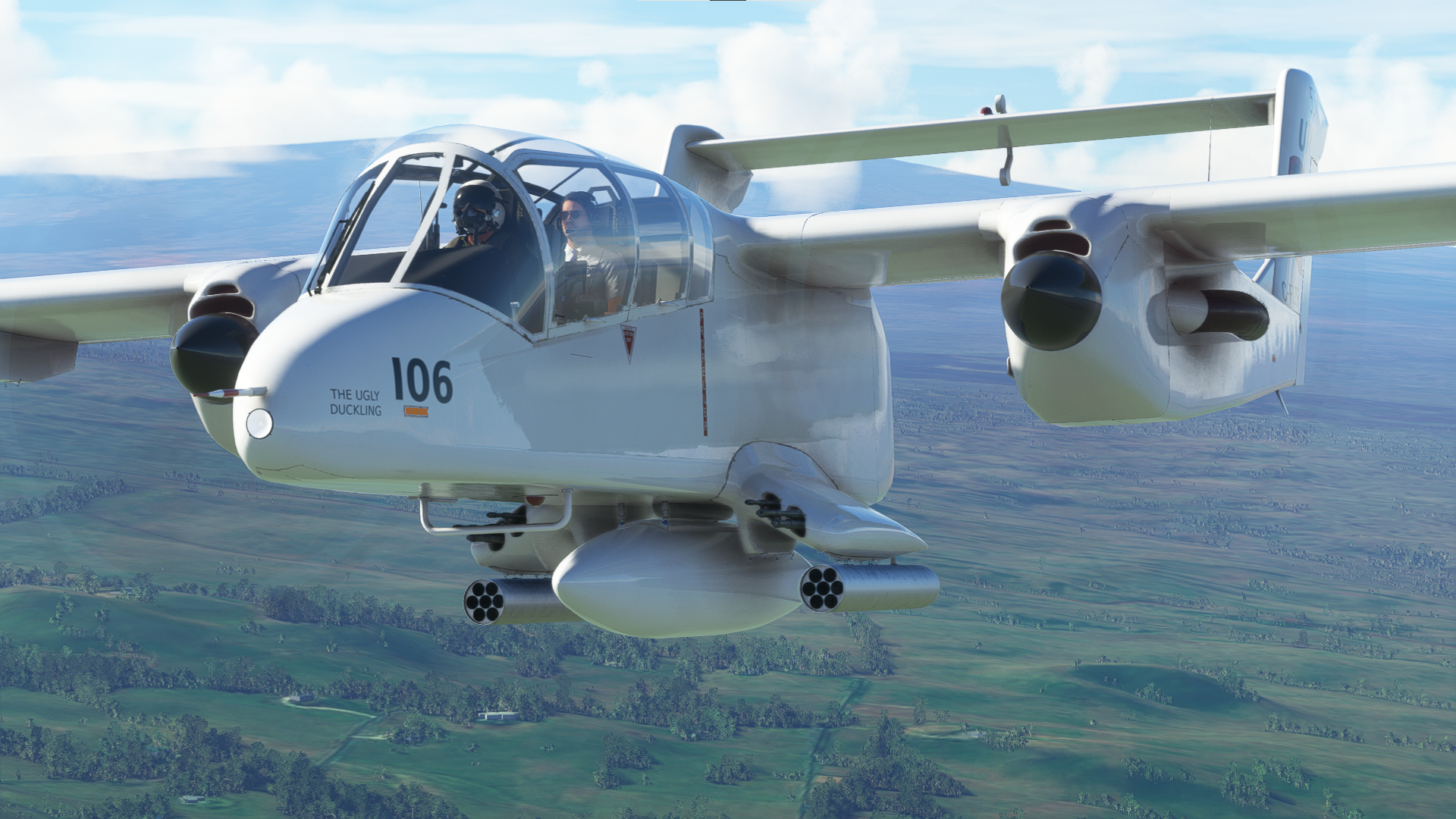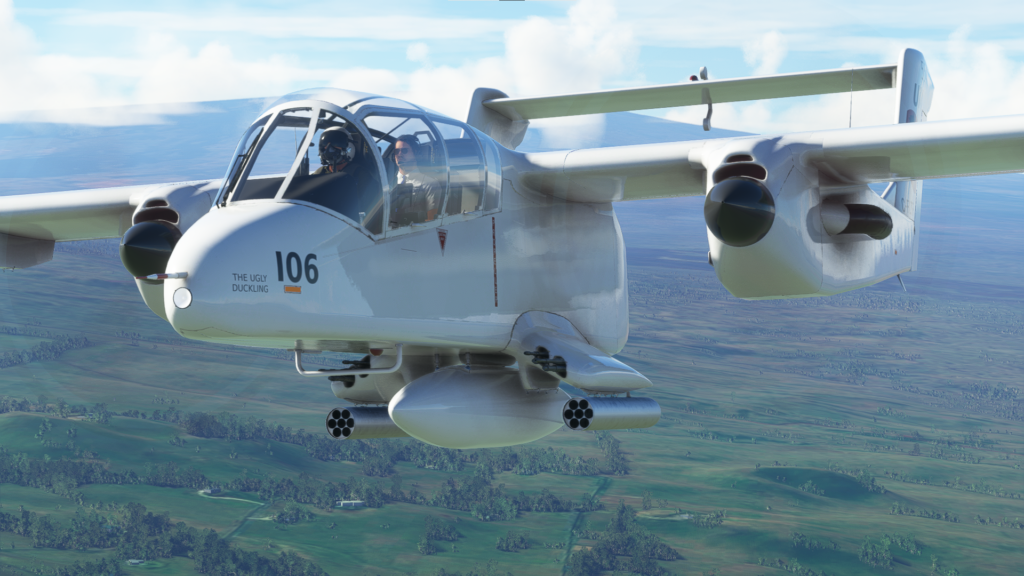 Ariebaba has made this aircraft with articulate details in collaboration with the OV-10 Bronco Association and the Musee Aviation Montelimar. The twin turboprops have all the instrumentation in the cockpit, and the twin booms are reminiscent of the P-38 Lightning. It has a high horizontal stabilizer and elevator out of the way of the propwash. It can fly low and slow and stay aloft for hours. You can see the underbelly can carry a serous amount of gear.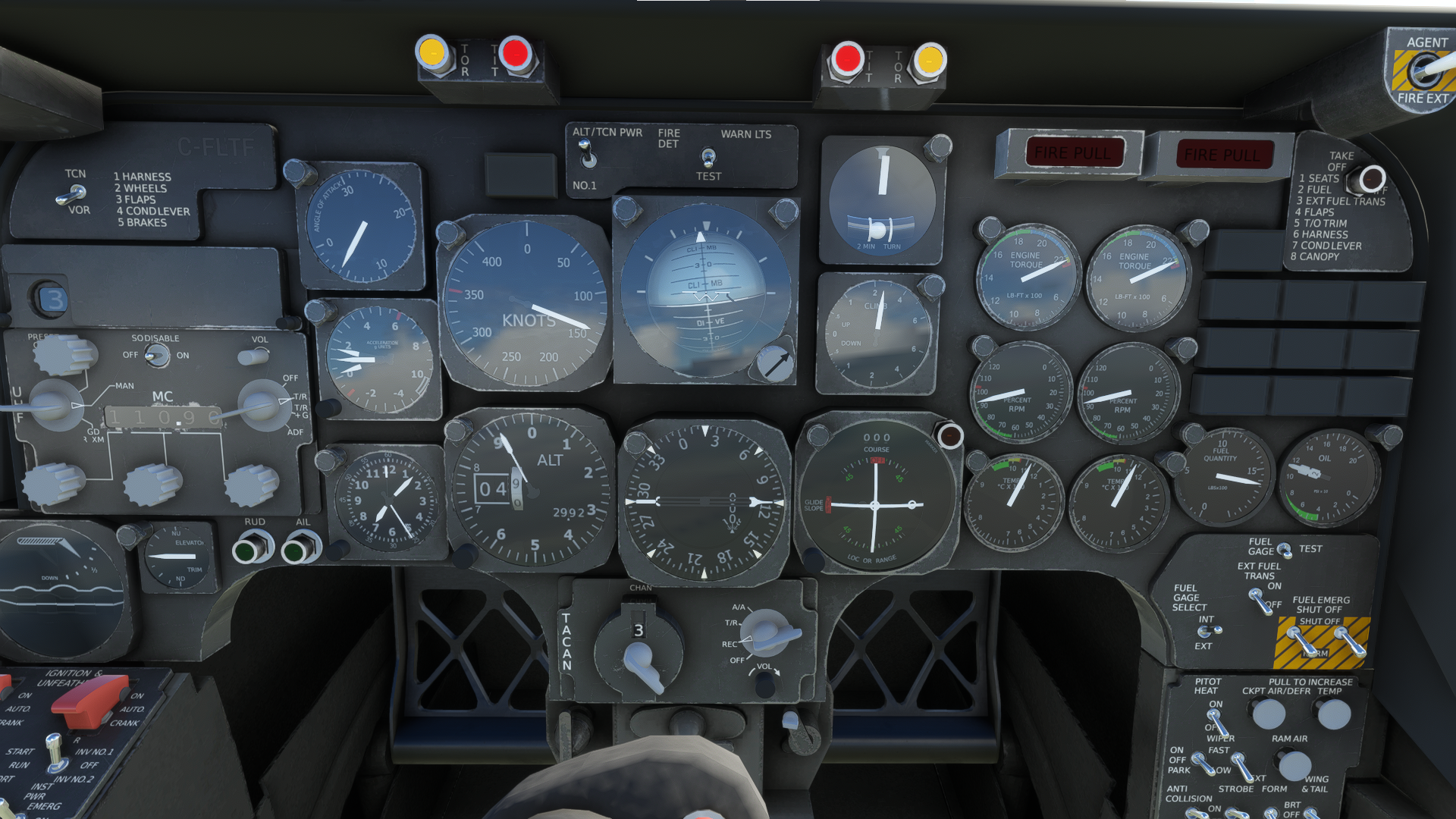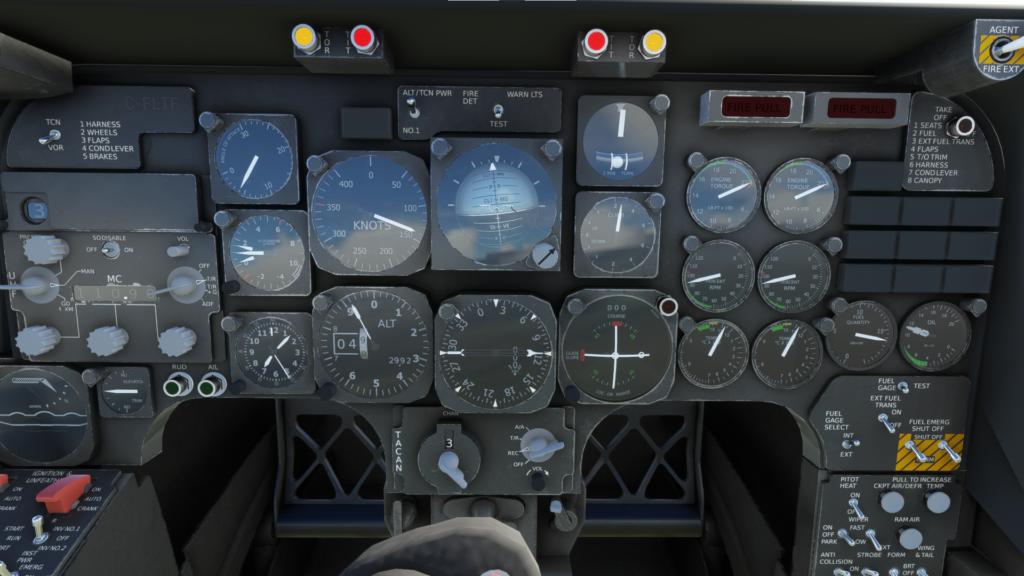 The OV-10A Bronco is the original production version. All versions afterward had some improvements but were primarily modified for export to specific countries. The unique gull-wing cockpit doors and the tandem seating make this a thin-looking aircraft with serious armament in the lower-center deck—the landing gear sprouts from the bottom of the engine nacelles, just like our present-day Dash-8s. Although used primarily with a single pilot, there is a back seat for observation or an instructor. FSNews recently announced the OV-10A Bronco made by AzurPoly.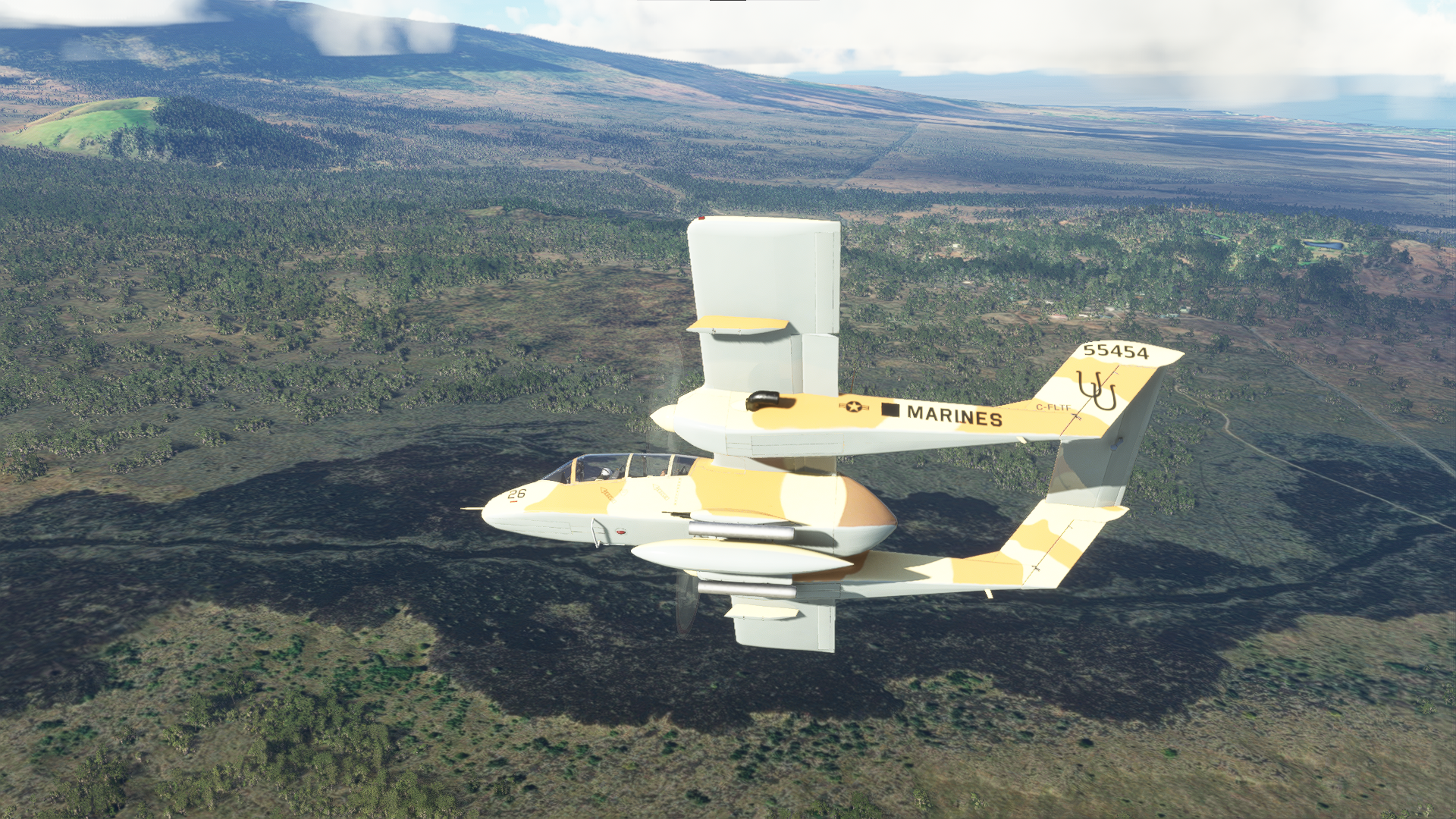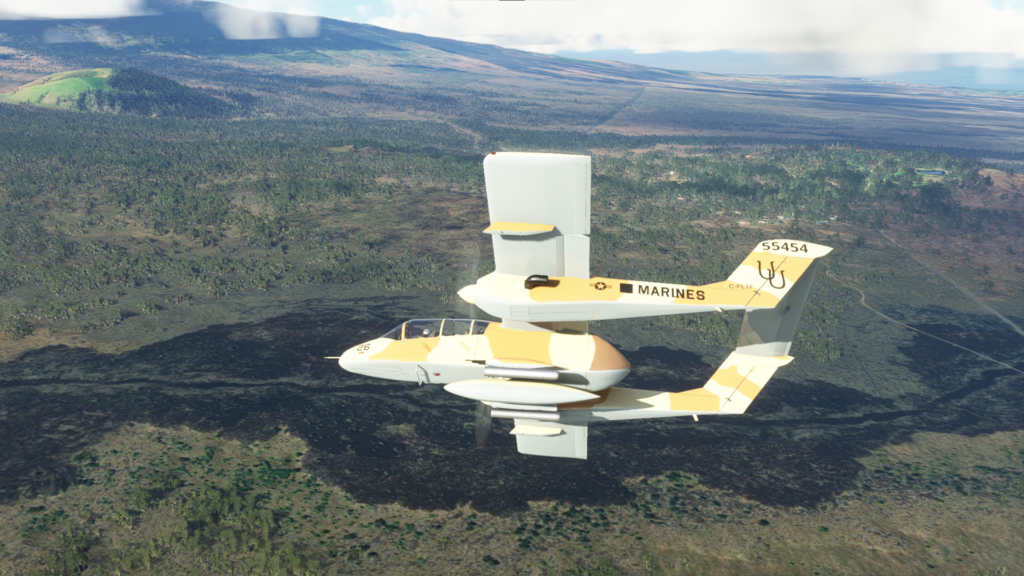 This looks like a lot of fun to fly and get into tight places that no other plane can accomplish. It has STOL capabilities that favor the conditions the military had to handle. It is still flying in many parts of the world today. The OV-10A Bronco is used in California wildfire fighting and observation, civilian sightseeing, and personal aviation. This freeware airplane is available at flightsim.to