If you're the type of person who loves taking their flight simulation to the next level, an update this week from Parallel 42 on Campout Utility may have you jumping for joy.
The developer, well known for helping flight simmers make their simulation experiences more immersive, has announced that they've released a "Winter Pack" for their Campout Utility — a tool that allow simmers to set up virtual campsites just about anywhere within the flight simulation world.
This object update isn't the first since the initial release of Campout Utility last summer, but it comes in just in time for the Southern Hemisphere's entry into the winter.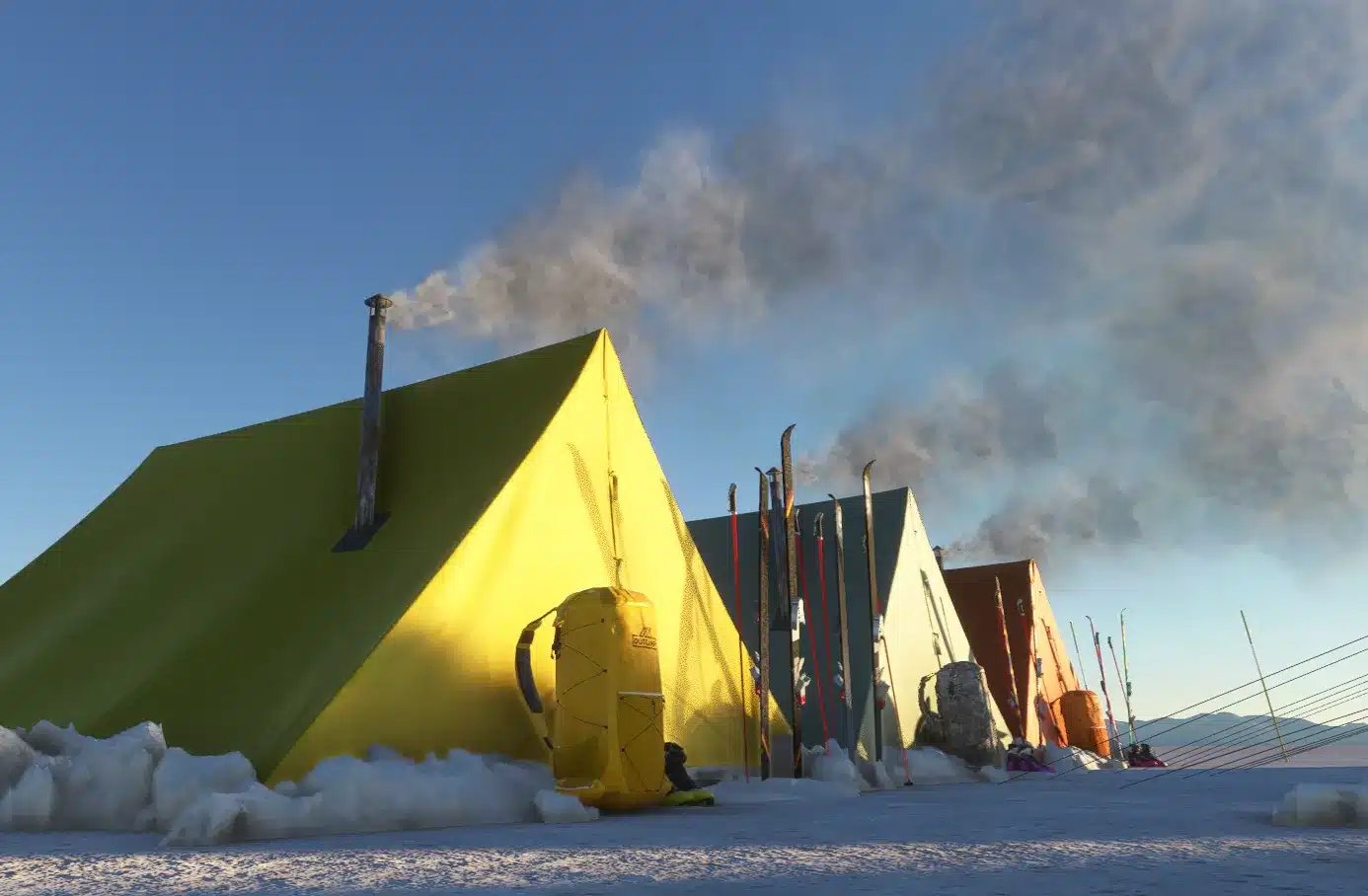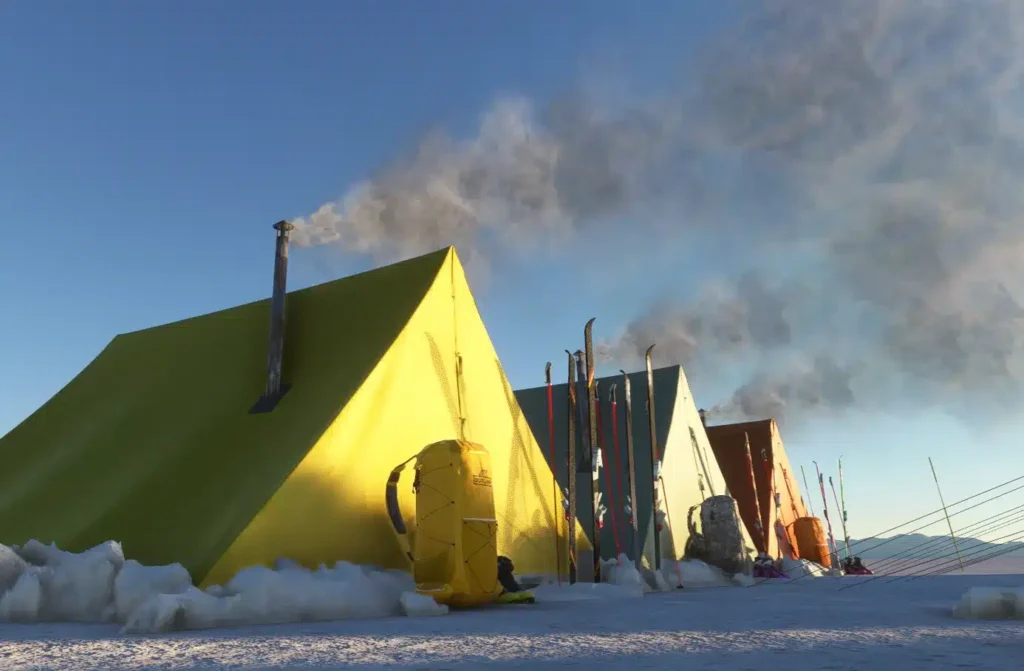 What To Expect With The Campout Utility Winter Pack
According to Edson Soriano, managing director of Parallel 42, users can expect the Winter Pack to bring 14 new objects that can be placed around campsites, which includes:
Winter Tent
Heated Tent
Snow Piles
Snowman
Sled & Gear
Skis
Winter Backpack
Snow Shovel
Snowboard
Winter Fire Bucket
Ski Boots
Winter Boots
Marker Pole
"Winter camping may not appeal to everyone, but for those who enjoy it, there are some unique benefits compared to camping in other seasons," Edson writes. "A major advantage is the stunning winter scenery, like snow-covered landscapes and glacier valleys. Winter camping also presents opportunities for adventure, such as cross-country skiing or snowboarding," he added.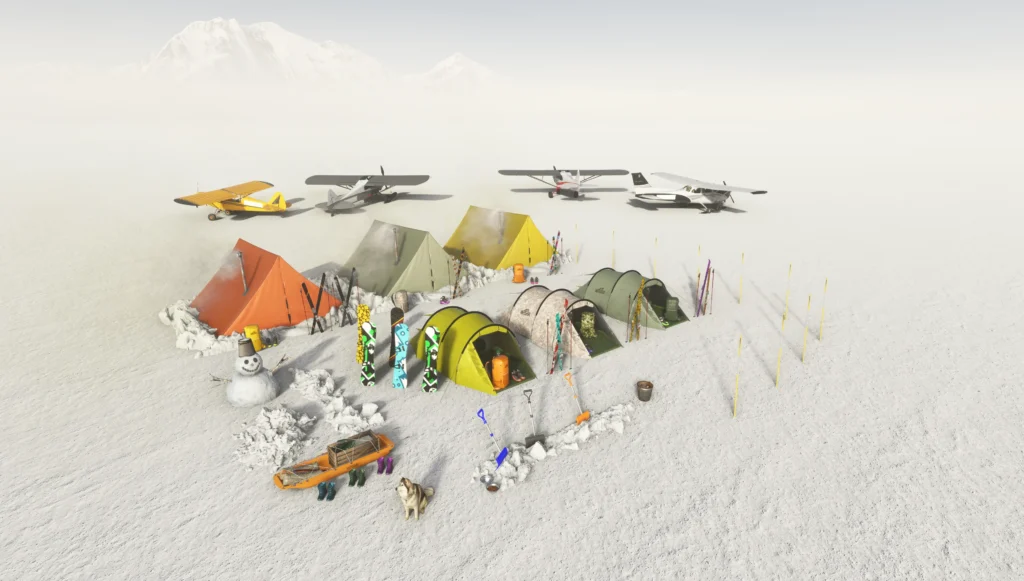 This update also includes three additional objects for the previously released "Best Friend" Campout Utility pack: a Husky named "Elon", a food bowl, and a water bowl.
Availability
The Winter Pack update is already available to users via Orbx, and the developer notes that release via the PC and Xbox Marketplace is currently pending.
The update is free to current owners. For those interested in purchasing the Campout Utility, also known as //42 Campout, is available for $22.00 AUD, or just under $15 USD.