Parallel 42 took to their forum page to announce the release of their rendition of the Hogsback Ranch (42HB) for Microsoft Flight Simulator.
This rendition is based on the real ranch. However, the Managing Director of Parallel 42, Edson Soriano, stated that the scenery includes some fictional attributes. The realistic features of the rendition include the airstrip driveway, a private hangar and a helipad.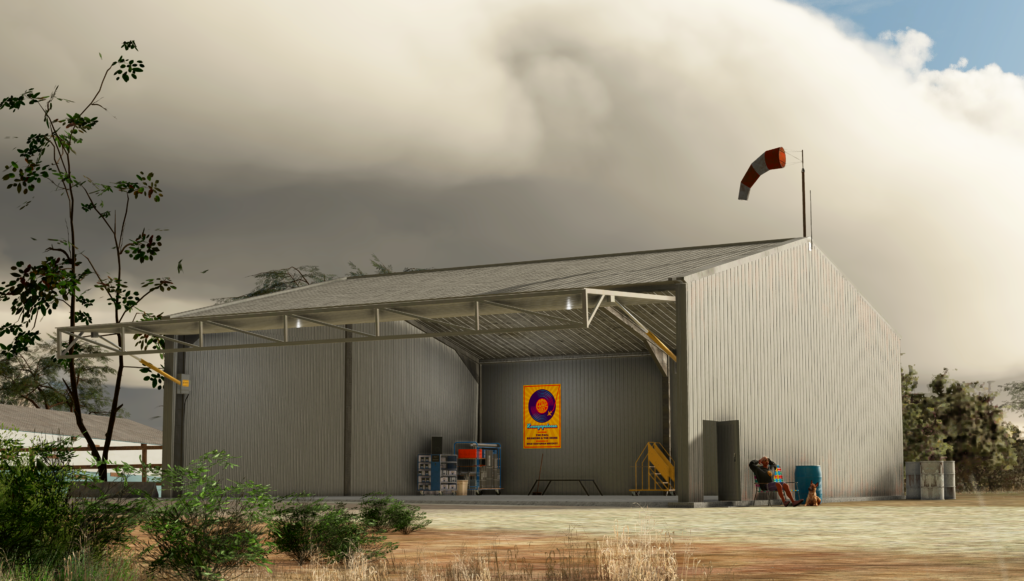 Additionally, the rendition features a very detailed luxurious residence. The residence is packed with intricate features that create a cosy ambience. These include cast stone planters, an outdoor terrace with a swimming pool and an 'INOP Switch' sculpture made by renown artist Saptain Cim. These features certainly elevate the quality of the scenery.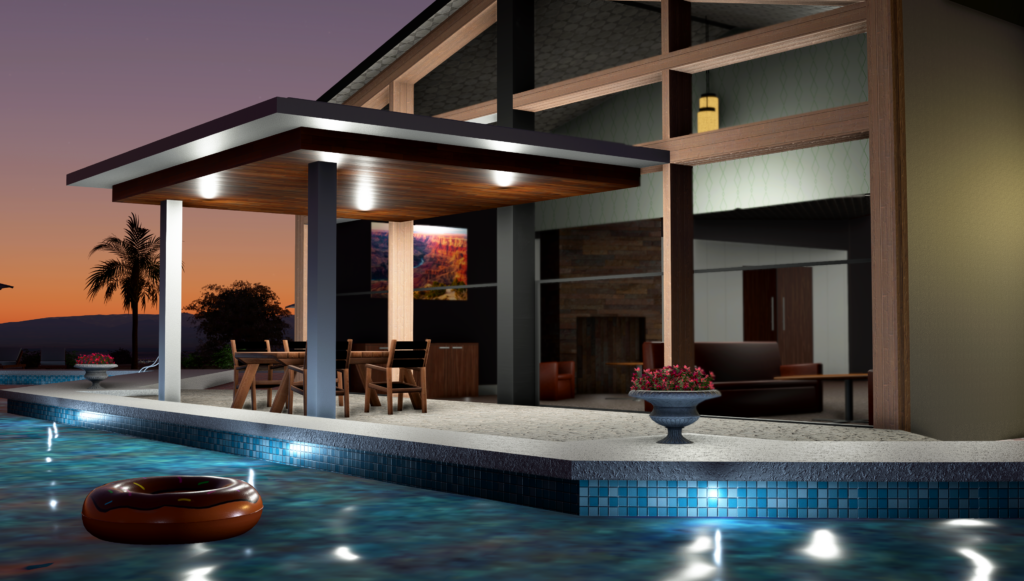 Other notable additions include stables with custom-made sounds, static vehicles and spectacular custom night lighting.
Watch the trailer to see all the scenery in all its angles:
PC users can purchase the scenery from the Orbx Direct store for €10,91. The rendition will be available for Xbox users on the MSFS Marketplace shortly. Parallel 42 is also considering putting the add-on up for sale on the flightsim.to platform.
Hogsback Ranch is a private residence located in Tehama County, California. The property features a helipad, a 984ft gravel airstrip and a private hangar. However, its best feature is its location. The ranch is isolated in the middle of Californian nature, offering a picturesque landscape.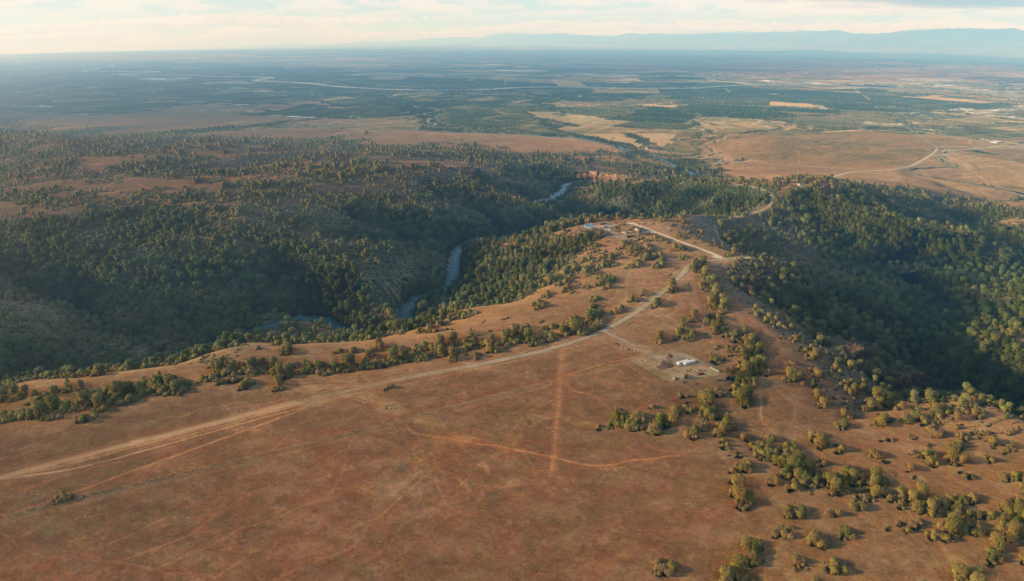 Key Features
Approach Considerations: Recommend inspection pass. Cliffs at both ends.
Approach Cautions: Buffeting from cliffs on final, low gate at North end of the strip & power lines nearby.
Lighting: Yes, Solar. Primary residence only, 3 minutes on / 2 minutes off.
Windsock: Yes, mounted atop hangar at residence and atop Depot.
Parking: Some
Services: Fuel stored on-site at Depot in barrels. Hand pump only.
Amenities: Swimming pool, hangar, stables, off road vehicles & campsites with immaculate views.
Multiple objects and hazards on approach or near runway contain collision boxes.
Challenging approach onto a short and narrow strip atop a cliff.
Custom terraforming in the region for max visual effect.
Custom vegetation assets.
Custom 3D library of on-ground assets.
Custom stone fire rings sized specifically for //42 Campout Utility campfires at key locations for sunsets.
Hangar w/working hydraulic door features custom sounds.
Interior of property modeled to a level ideal for all systems.
Stables on site feature horses w/custom sounds.
Custom night lighting all around the property, including pool.
Floating doughnut in swimming pool, will it ever touch the corner?
Study level bollards
INOP Switch Sculpture by artist Saptain Cim
Ideally located for Northern California Backcountry bush trip adventures.