Parallel 42 recently released another of their airstrip sceneries for Microsoft Flight Simulator. Cheat River Island scenery is the developer's entry to the East Coast of the United States with this series.
Cheat River Island (42CHT) is an airstrip on an island located off the Cheat River in West Virginia. Its proximity to the Allegheny Mountains and tricky weather in this location make it a challenge for any bush pilot to fly to this airstrip. The area is overall very scenic, Parallel 42 mentions, with hills, rivers, sandbars and valleys in proximity.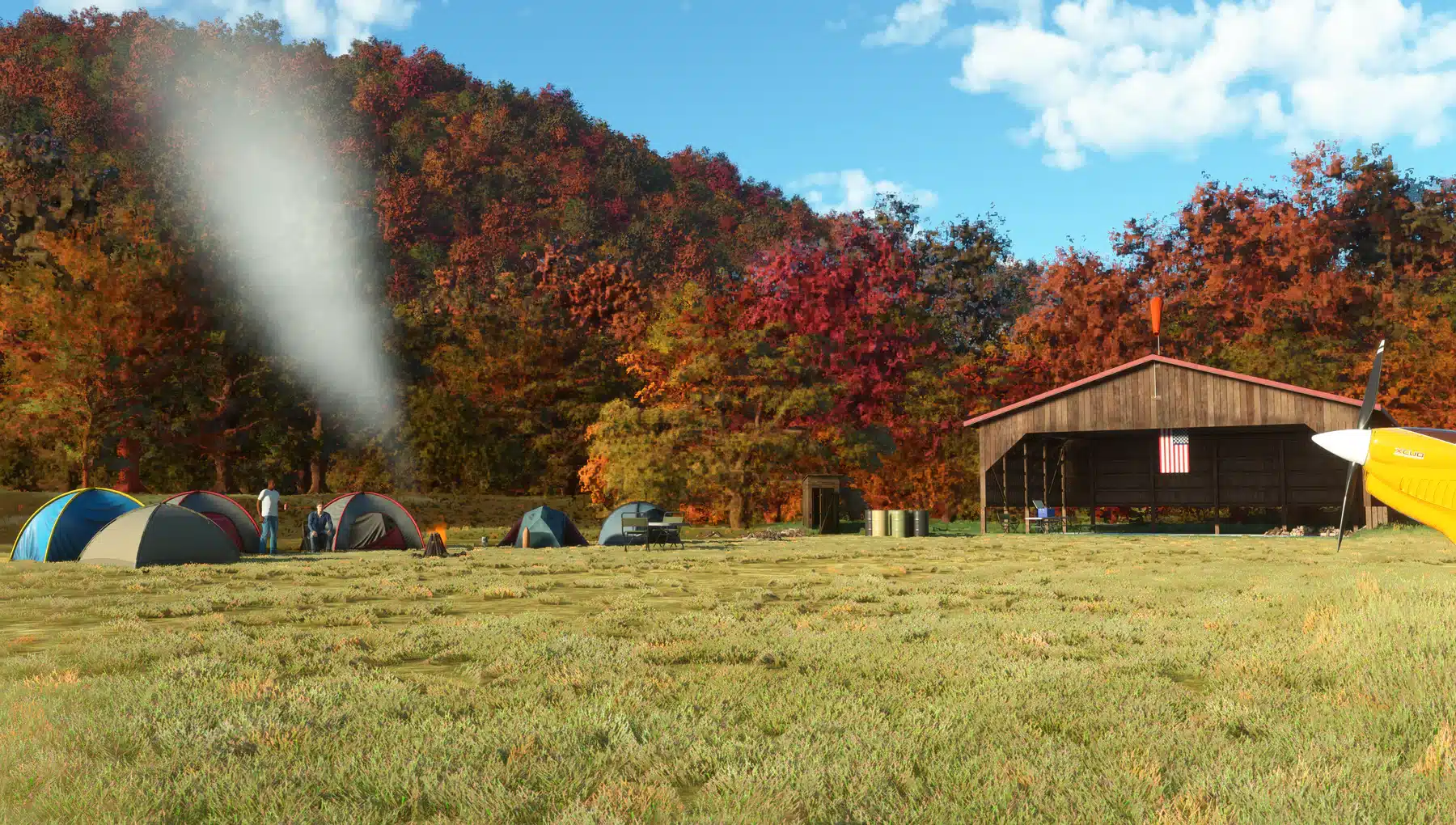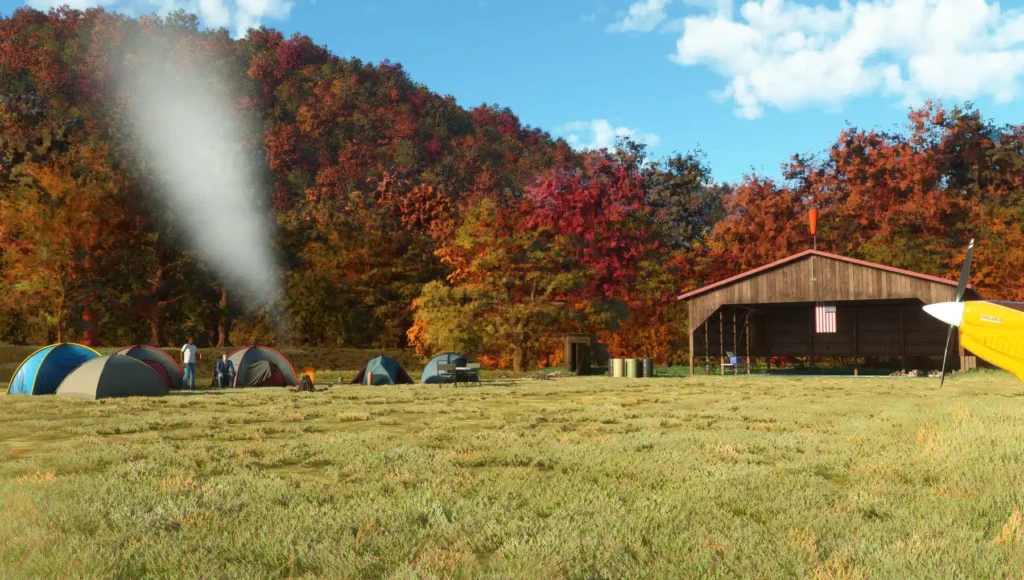 The Cheat River Island airstrip itself offers a 1704ft long grass runway that is well-maintained, one helipad with plenty of parking. Anybody who owns Juice Goose is going to be happy to hear that there is a trail for some UTV adventure as well with a length of over 6 miles.
The environment and impression of this airfield are all served by an animated lawnmower, zipline, tractor and even a turkey in the vicinity. There are a lot of detailed 3D models and even a bonus airstrip and a hidden bear which you can take a challenge in looking for.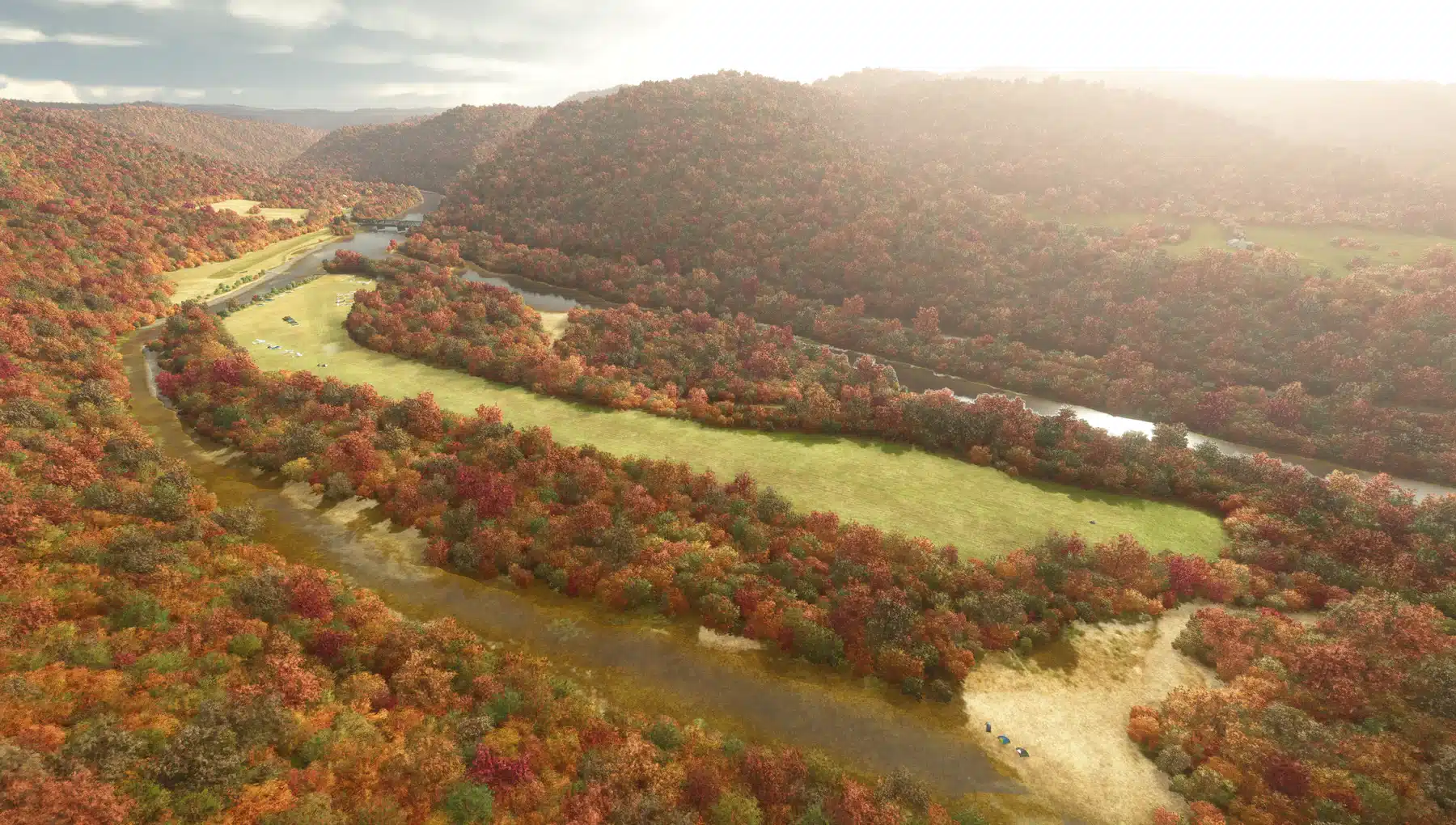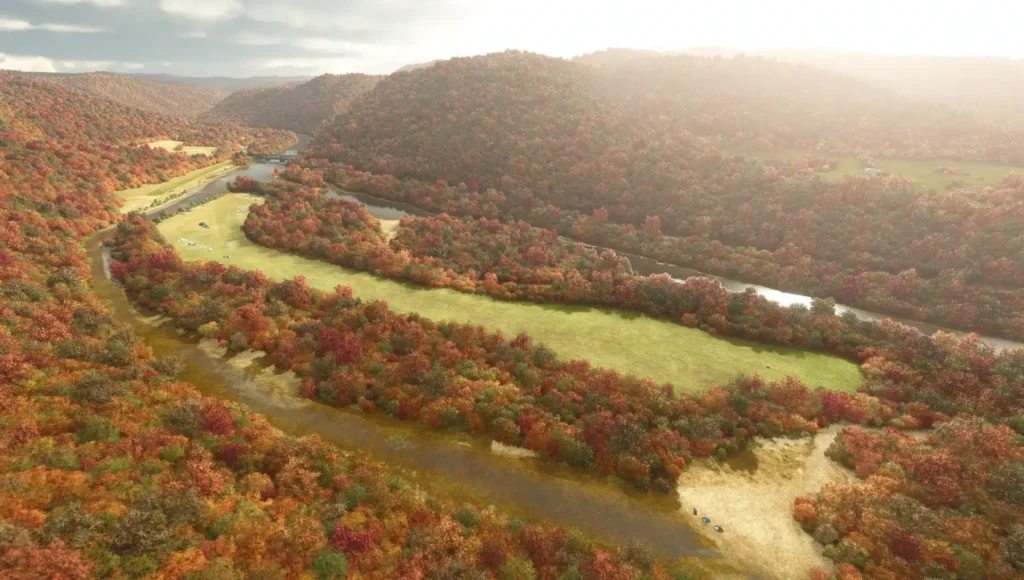 The scenery is also developed in partnership with Bill Womack, who recently joined Parallel 42. Bill is especially known in the world of airport scenery development for both Microsoft Flight Simulator and Prepar3D, under the name of iBlueYonder.
At the moment of writing this article, the scenery is only available on the Parallel 42 website for €13.95, though it should be soon available in partnered stores as well. If you would like to read more about Parallel 42 and their work, read our article on their Sunset Strip release here.