Announced today via the application's development website, Passenger2 is a brand-new passenger immersion simulation that promises to be "the most advanced passenger application for flight simulators." Along with promising the advanced application, the developers have also announced that the product will be available for MSFS, X-Plane, P3D, and FSX.
Table of Contents
About Passenger2
With products such as Self-Loading Cargo and TFDi's PACX already available and widely used by the flight simulation community, it is certainly a bold yet promising claim to label Passenger2 as the "most advanced passenger application." Despite the lack of detail on the project available as of yet, it has been announced that the application will connect to all mainstream simulator platforms by utilising FSUIPC to ensure the best universal compatibility.
Just one preview image (below) was shared with the community, which appears to demonstrate an interface window that displays live flight data, passenger satisfaction, and in-flight services.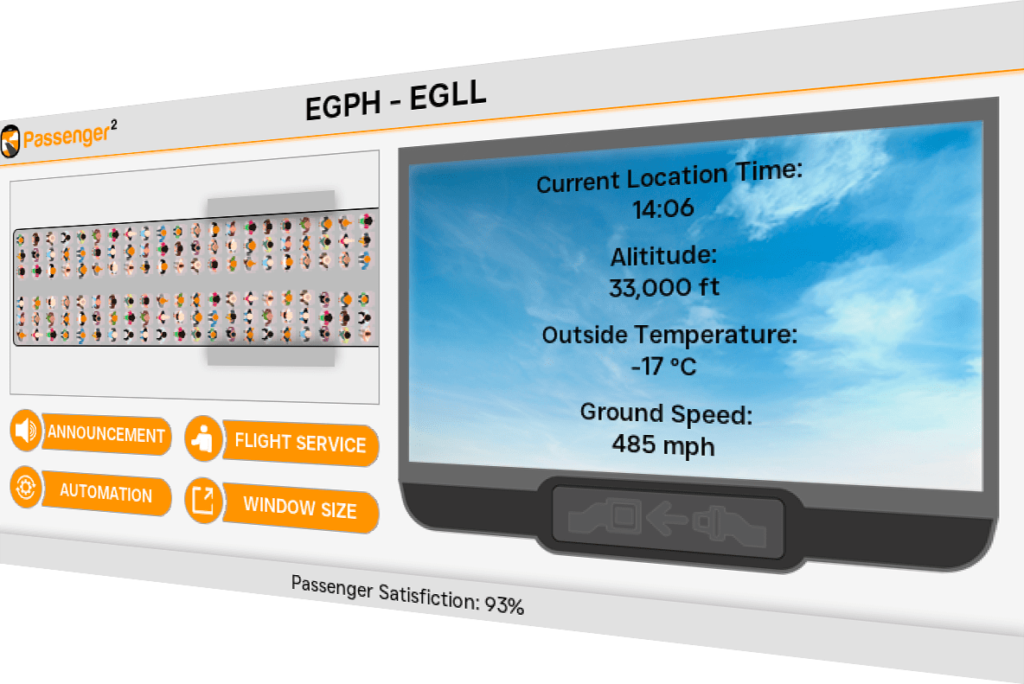 Passenger2 Features
A career mode, providing the ability for you to manage your own airline operations
Ratings, including passenger satisfaction rates on service and pricing
Advanced announcements, featuring real announcements in several languages
Random events, from drunk passengers to medical emergencies
An achievement system, providing purpose to your flights
A cabin monitor, to see the status of your passengers both on-ground and in-flight
A flight monitor, portraying an in-flight entertainment system with live flight parameters
Safety videos, playing videos through the in-flight entertainment screen
Release and Pricing
Whilst the price of the product is still unknown, the developers have promised that it will be "competitively priced." Competing products, such as PACX and Self-Loading Cargo, are priced between €20 and €27.
As for the release date, lead developer Scott Thompson announced that the product is in "advanced development stages." According to the official website, we can expect a release in Q4 2023.
FSNews will keep you updated regarding updates and the release of this product. Users can also sign up to the official newsletter available via Passenger2's website.