PMDG's CEO, Robert Randazzo, took to the PMDG forum page to announce upcoming updates for all PMDG products in Microsoft Flight Simulator.
Table of Contents
The DC-6 Cloudmaster Update
Following a long summer drought of product updates, the developer has finally released an update for the DC-6 Cloudmaster.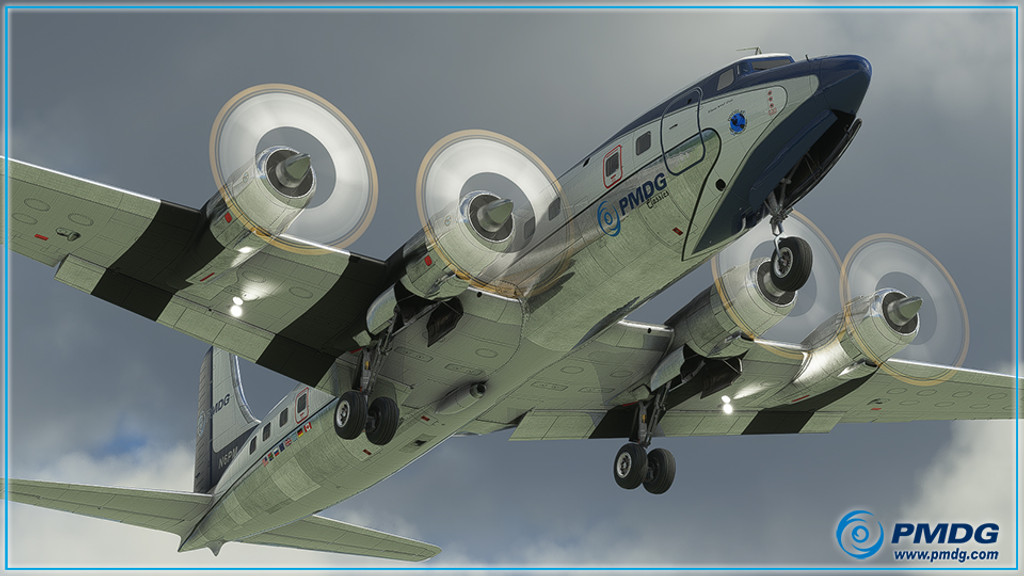 This minor update is aimed at fixing a major issue when attempting the gyro-pilot to a radial when flying with the Bendix radio option enabled. Credit was given to developers from Working Title Simulations, who assisted in finding a work-around solution to the problem.
Future News on PMDG Products
In the post, Robert also mentioned that a significant update is set for the Boeing 737 product range, with a focus on introducing the much-anticipated Universal Flight Tablet to the cockpit. To learn more on this news, read Patrik's recent article on the matter.
Additionally, Robert exclaimed that flight simmers should also expect "a couple major product releases" in the upcoming months. This quote may refer to their Boeing 777 project, still in development.
How to Access the DC-6 Update
PMDG/Aerosoft Customers
Customers who purchased the DC-6 Cloudmaster through the PMDG or Aerosoft store can update their aircraft copy through the PMDG Operations Center.
Marketplace Customers
Customers who purchased the DC-6 Cloudmaster through the Microsoft Marketplace will have to wait a little longer, as the update needs to be approved by Microsoft before being offered to customers.