Today, via social media accounts of Pyreegue Dev Co., the developer announced that they are terminating their partnership with Orbx, starting August 24th of this year.
Table of Contents
How Did This Happen?
According to the post that was shared via all of their social media, this whole situation happened due to disagreements on terms and conditions Orbx was applying for their partners. The developer stated that their visions on certain matters have diverged significantly.
We could already see such a rumour of this happening a few days back when Pyreegue released their rendition of East Midlands Airport for Microsoft Flight Simulator, as it was offered on Contrail instead of the usual Orbx Direct.
The Future of Pyreegue
As we mentioned above, starting on the 24th of August 2023, They are not going to release their content on Orbx Direct or any associated parts of Orbx. Fortunately, all users who purchased their sceneries via Orbx Central will get their products still supported with constant updates and licenses will remain, too.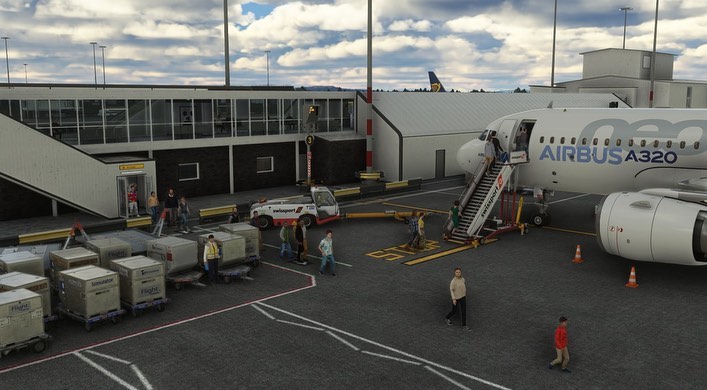 Despite that, their sceneries aren't available to be purchased via Orbx Central anymore, instead, they can be found on Microsoft Flight Simulator's Marketplace. All of them will soon be available via the Contrail website, too.
Speaking of the license transfer, if you'd be interested in one, Pyreegue didn't state anything on this yet and will let the community know soon.