Microsoft/S&H Software have released their highly-anticipated study-level rendition of the ATR 42/72 -600 for Microsoft Flight Simulator. The release was announced via a YouTube video on the official Xbox YouTube channel.
The rendition by Microsoft in collaboration with S&H Software is a first in the Expert Series of aircraft for MSFS. The ATR 42/72 features custom avionics, custom MFD and engine display, various simulated aircraft systems, a custom flight model, and an EFB. We took a close look at all of these systems in an article back in March when the lead developer Mr. Hans Hartmann showcased the great fidelity and systems of the aircraft and the various capabilities of the rendition.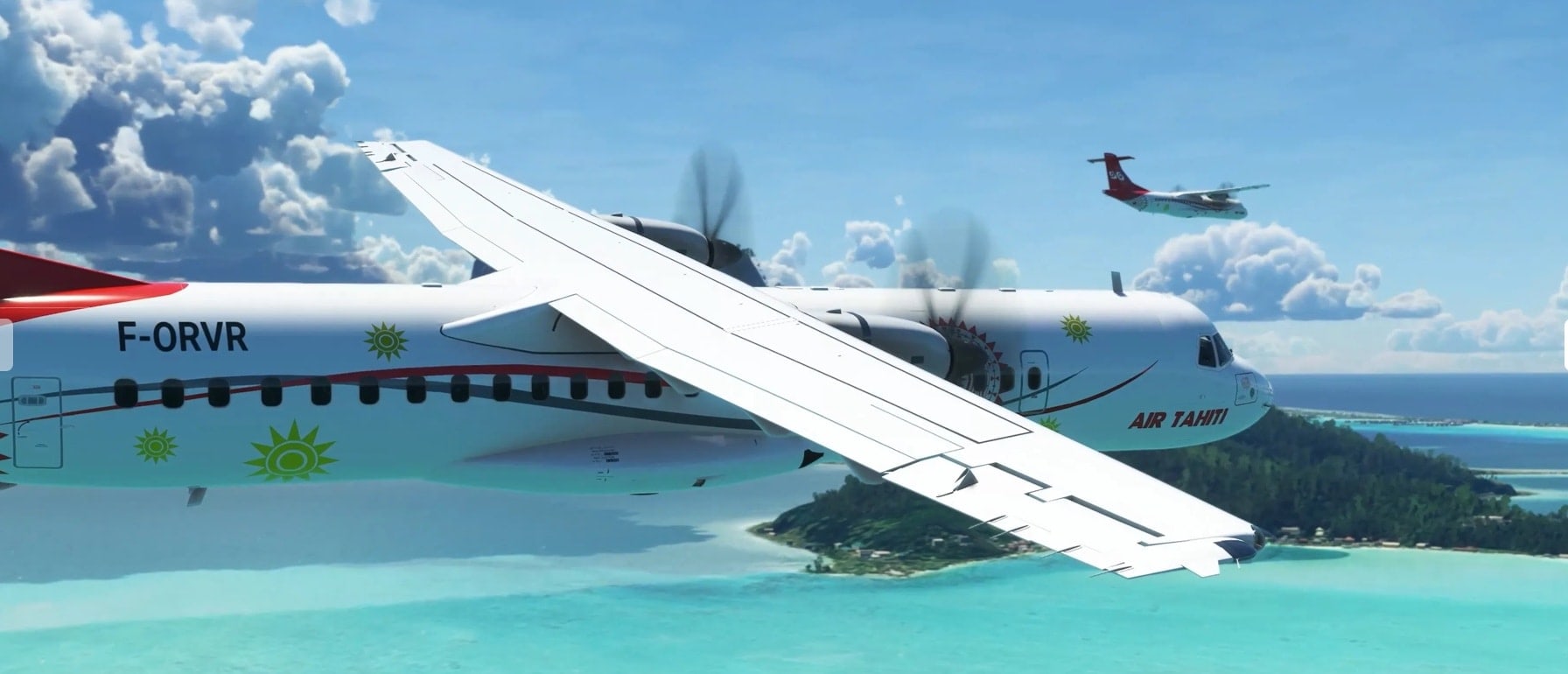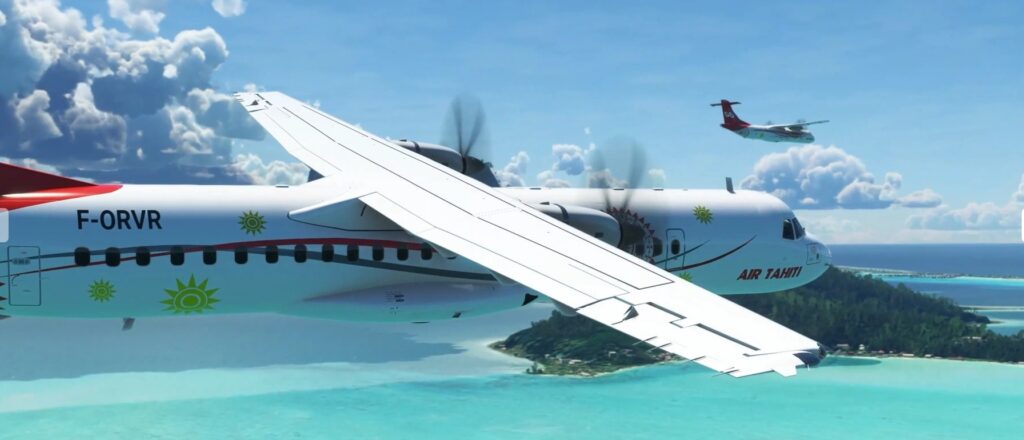 The ATR 42/72 is a twin-engine turboprop, shot-haul regional airliner developed in France and Italy by ATR (Avions de transport régional or Aerei da Transporto Regionale). First introduced in 1984 as the ATR 42-300, it has since been developed into a stretch variant, the ATR 72. Typical updates have also followed which included newer avionics, a glass cockpit, and the adoption of more advanced engines for more reliability and efficiency.
In conjunction with the release of World Update XIII which features the regions of Fiji, Hawaii, and Antarctica, the ATR 42/72 is a great aircraft addon for short hops in the Oceania region and those breath-taking island ops. The rendition is available for purchase in the in-sim Marketplace on both Xbox and PC and retails for USD 19.99. Should you be the owner of the Premium or Premium Deluxe version, you are entitled to a discounted price of USD 12.99.