BeyondATC has once again taken to their YouTube channel to showcase the work of their innovative add-on for Microsoft Flight Simulator. This showcase presents the traffic injection system, which is the effect of a partnership between BeyondATC and FSLTL, which we covered in a previous article regarding the development of this product.
BeyondATC 3D Engine
The entire add-on is based on their custom-made 3D engine, created to inject traffic. According to the developer, the engine doesn't take any FPS, as it is not used to render anything, rather it is designed to make calculations of aircraft movement and spacing. What makes this injector different from others on the market is the way of controlling the traffic. Instead of relying on the sim to control the traffic, their system does it, saving FPS.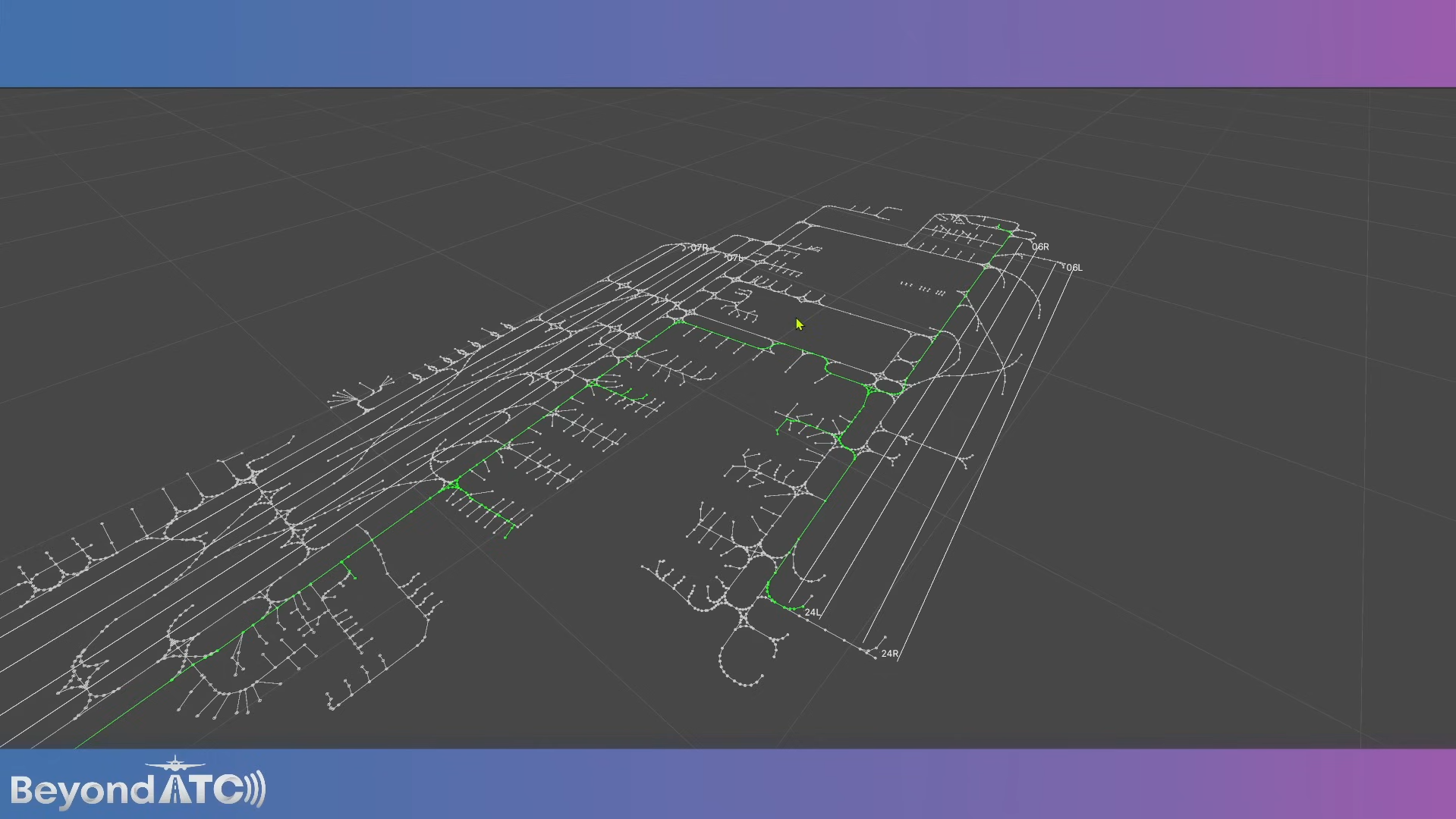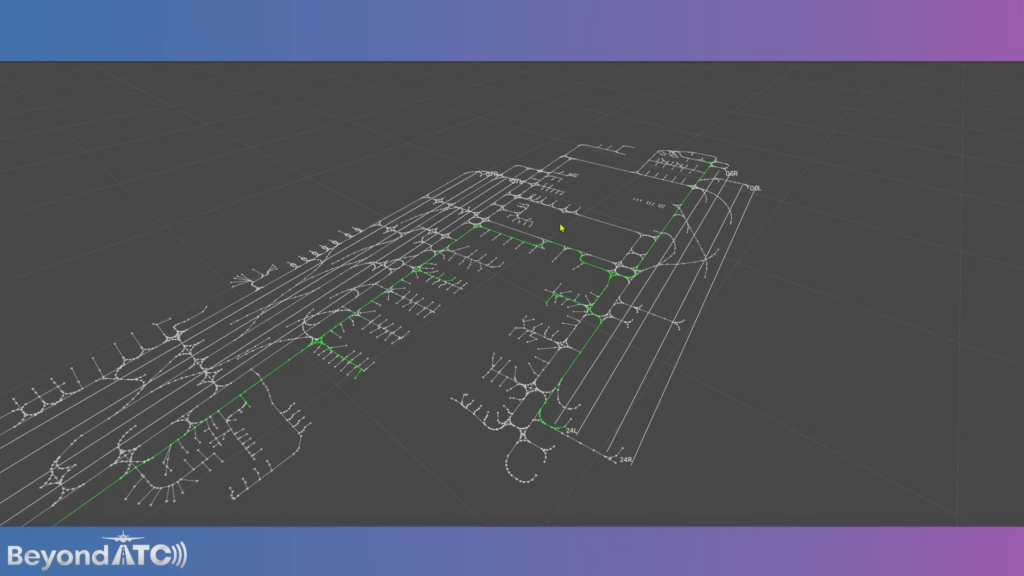 Injecting Airports
When it is obvious that not everyone might have the same scenery, or one could have an outdated one, BeyondATC came up with the idea of injecting airports from MSFS files, instead of airports set by the program automatically.
With over 40,000+ airports in MSFS, it's not possible to make traffic paths by hand. To fix that the development team created a set of default rules that each airport will follow, and with time team will create custom standard operating procedures for airports if there's a demand for it.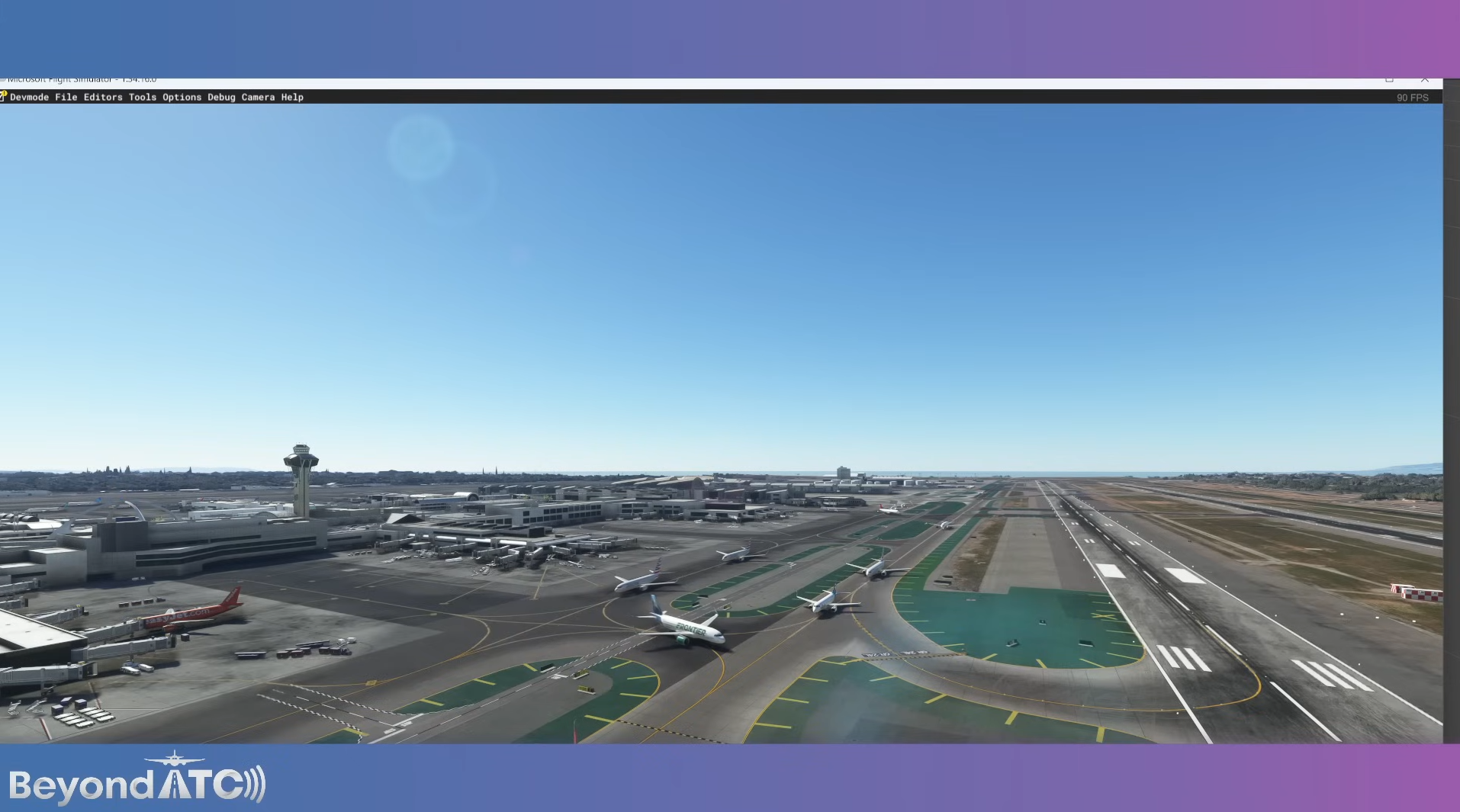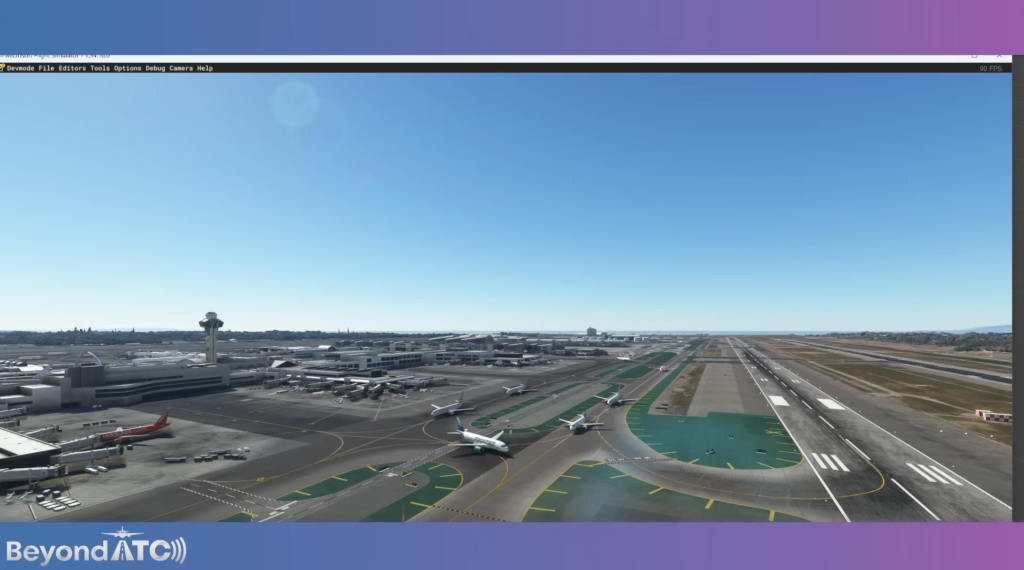 On-Ground Movement Problems
The developers encountered a challenge, which they refer to as the 'train track problem". It is a scenario when two aircraft are facing nose to nose on the same taxiway. To prevent this, the team created specific paths for outgoing and incoming planes, adjusting the pathing algorithms to handle various scenarios.
Once these paths were established, planes were spawned and assigned to a reservation manager to ensure that each plane had its conflict-free path. To account for varying speeds, a 'temporal value' system was implemented along the path, allowing constant evaluation of optimal routes. The outcomes of these processes were then integrated into a scheduler, providing final instructions to planes on when to stop or proceed safely.
The player will be treated just like a part of the traffic, which means the system will not see any difference between AI traffic and the player. If the player is stuck in a line of many planes waiting for departure, the AI ATC will not prioritize it in any way; instead, it will treat it like other virtual traffic.
Final Words
After all of the struggles with injecting traffic and ground movement, the BeyondATC team is one step closer to finishing the product. While the release date is still unknown and there is a long way ahead, simulation enthusiasts are excitedly waiting for the release of this addon. For more information on BeyondATC make sure to read our introduction article for the addon.