Filip from Chudoba Design has as promised in the previous exclusive previews released their Gothenburg Rendition for X-Plane 12. Alongside this release announcement shared via his Facebook page, Filip also announced a new project that he is currently working on.
Chudoba Design ESGG
Firstly, Filip's rendition of Gothenburg Landvetter Airport is now available. This rendition offers the usage of PBR textures across the whole scenery, SAM integration, custom buildings, and objects, as well as custom, functional jetways. The jetways are animated, despite being significantly different from other international airports. These do not move on all axis, and this Chudoba Design's scenery might be the first scenery Laminar Research's platform that has this kind of jetways animated.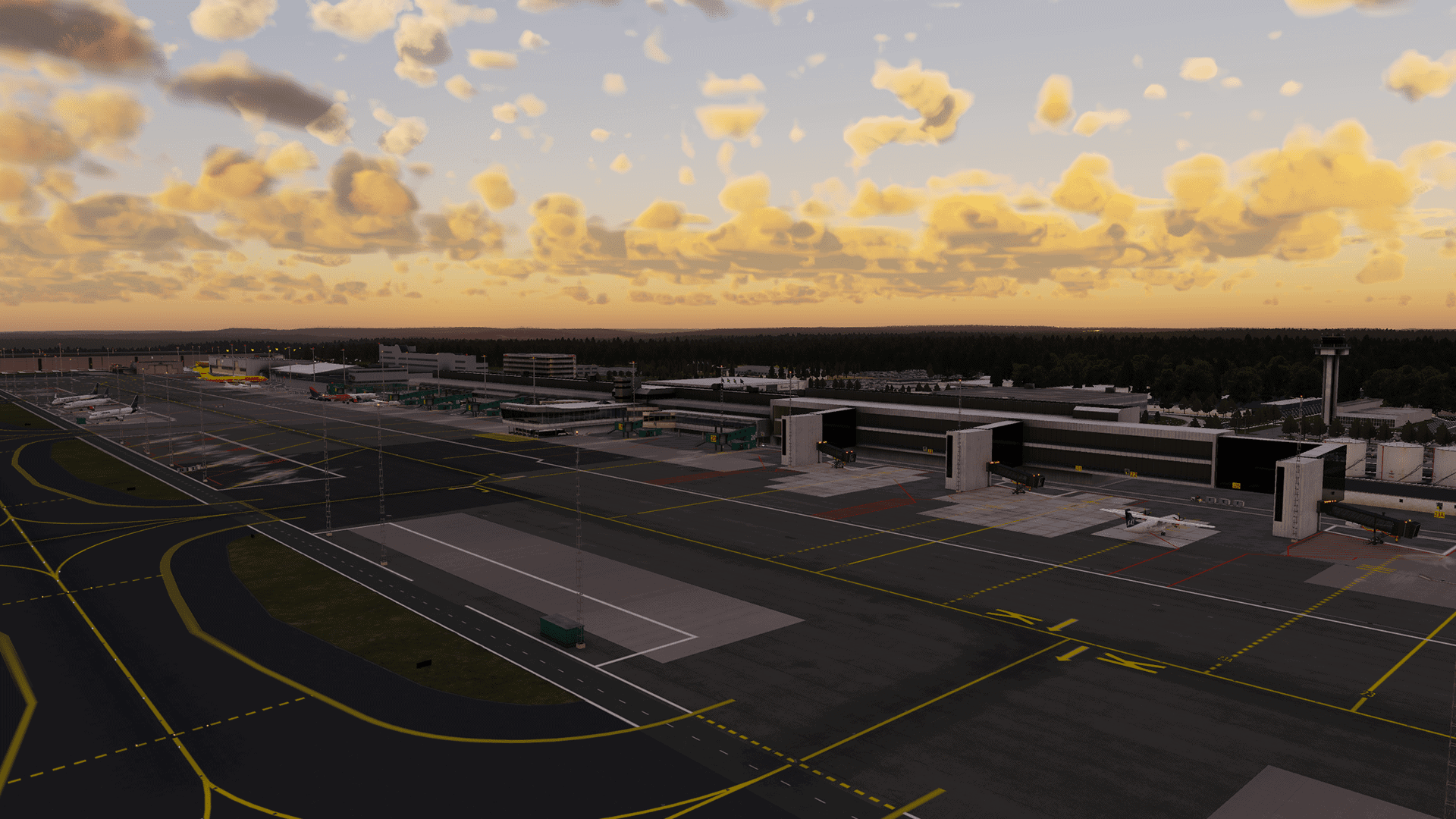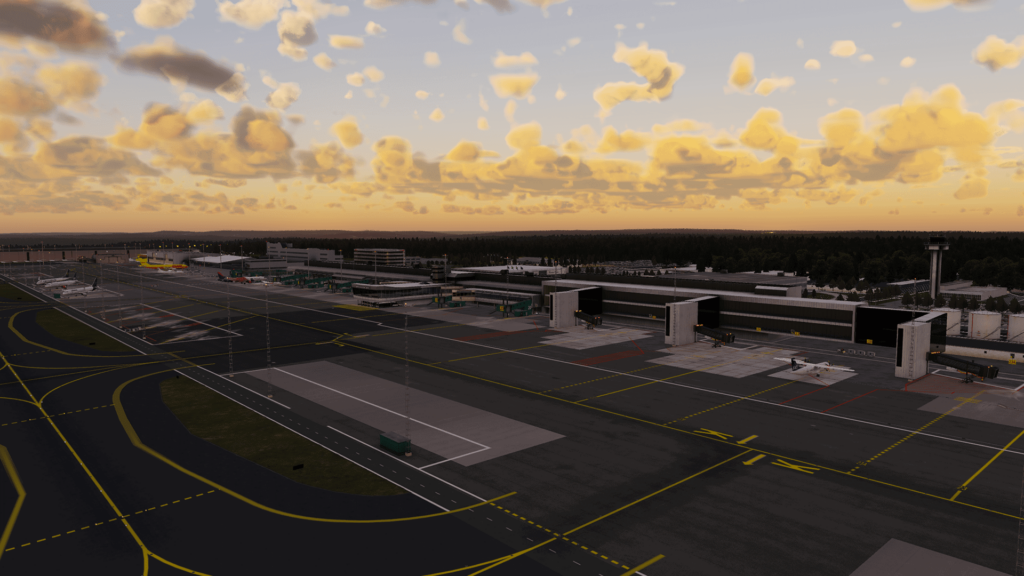 Speaking of the surrounding area of this rendition, this scenery offers a detailed vicinity of this airport. There are surrounding hangars, cargo depots, as well as McDonald's properly modelled. In addition to that, Filip provides the users of this scenery with custom ortho imagery, to make the scenery even more realistic.
Furthermore, there is accurate night lighting, and it is already available for both X-Plane 11 and 12. You can get this scenery through the Simmarket website for €19.19, the price includes 20 % VAT.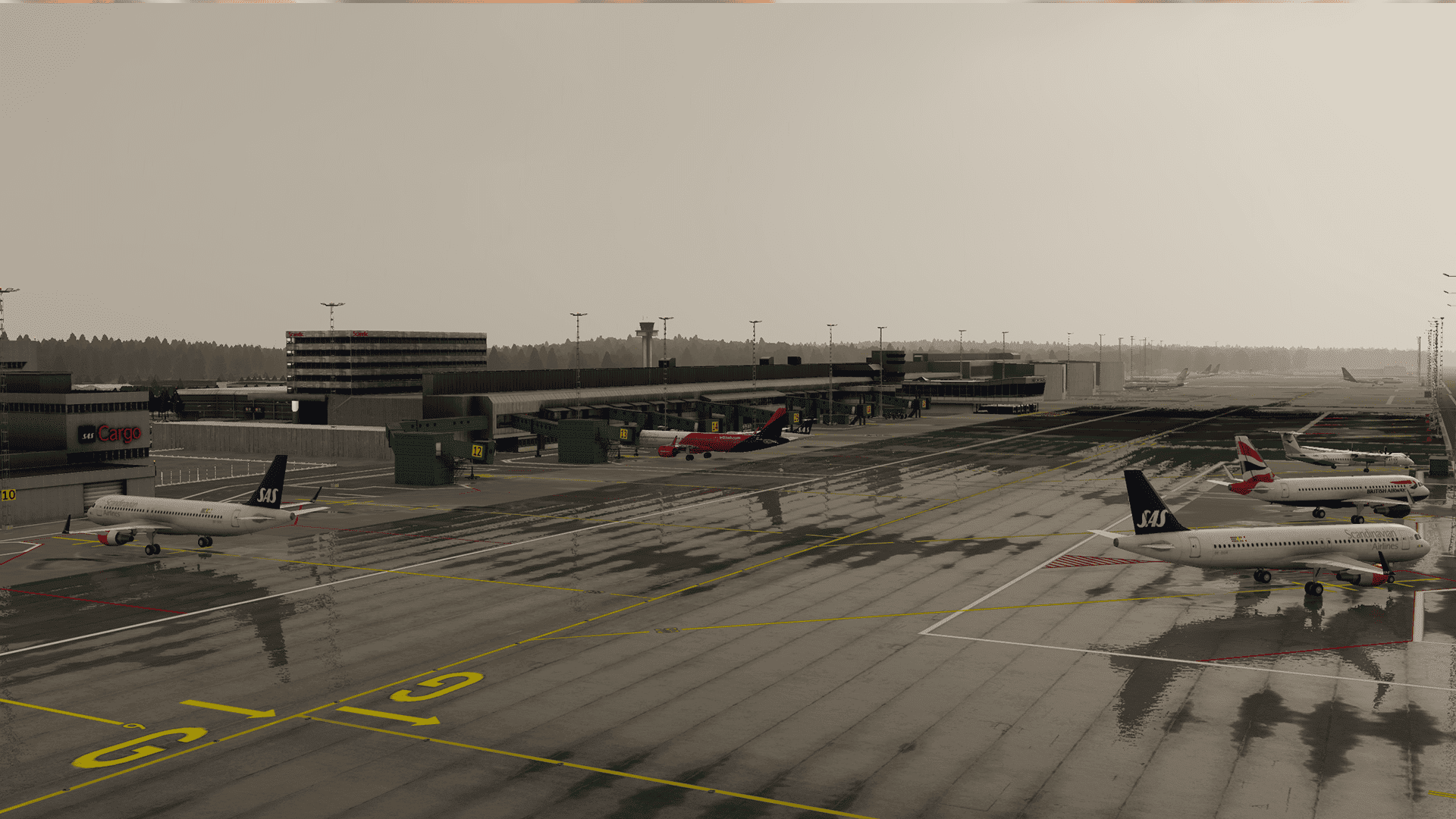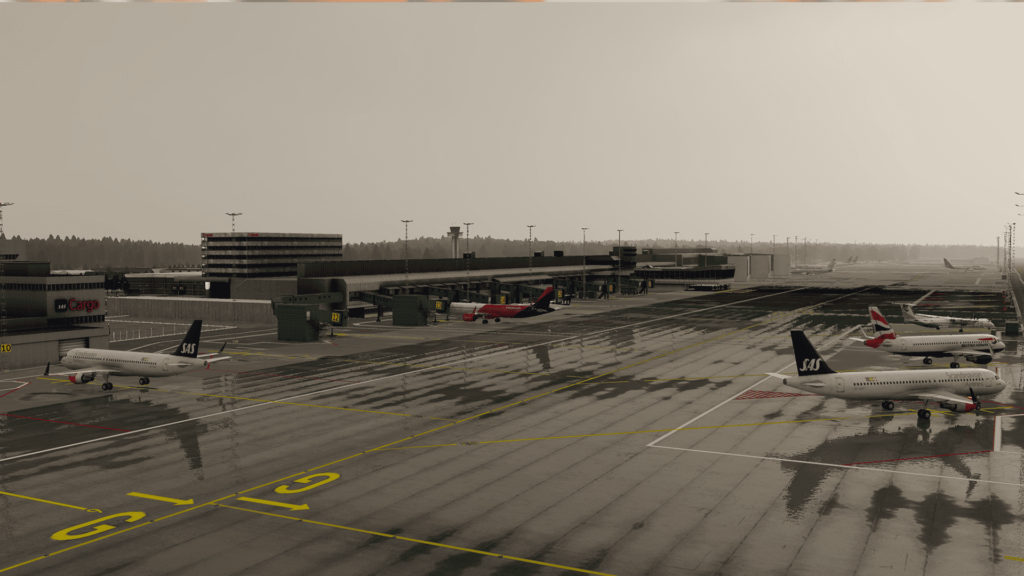 New Project
The new project that Filip announced through the same Facebook post. This project is temporarily named Project People. This project aims to bring realistic animated people that we can find around the airport into the world of X-Plane. Filip stated that he is going to rent a motion capture studio to create passengers, ramp agents, people on apron and so on.
This is going to be an extensive library for both Microsoft Flight Simulator and X-Plane platforms. According to Filip, this is their biggest project yet, and they are the first to bring moving people to the X-Plane simulator.
Update: We have also covered the Project People in detail in this article.
Lastly, Chudoba Design also spoke about future sceneries. Even though Filip wants to focus on Project People with the highest priority, the question of converting some of Chudoba Design sceneries came into place. Filip stated that he wants to bring Burgas, Taba and Marsa Matruh sceneries to Asobo's platform. Recreating some objects at Bucharest Airport and completely recreating ground poly at Prague are also plans for the near future.
If you want to learn more about Chudoba Design and his work, read our different article here.