iniBuilds took to their various social media platforms to announce the release of their Chios Airport (LGHI) rendition for Microsoft Flight Simulator.
This scenery accurately models the terminal building and replaces the airport's land-slide terrain. Moreover, iniBuilds included a rendition of buildings surrounding the airport. Some of these buildings include shops, bus stops and restaurants. Other discrete artefacts include hand-placed ground service equipment, real-life decals and custom-made vegetation.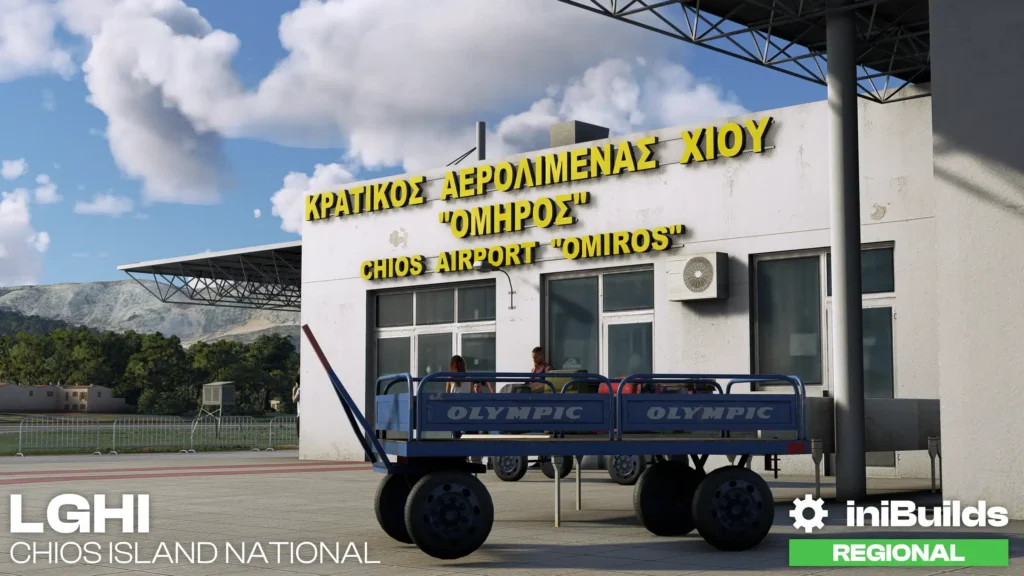 Additionally, the developers included custom night lighting.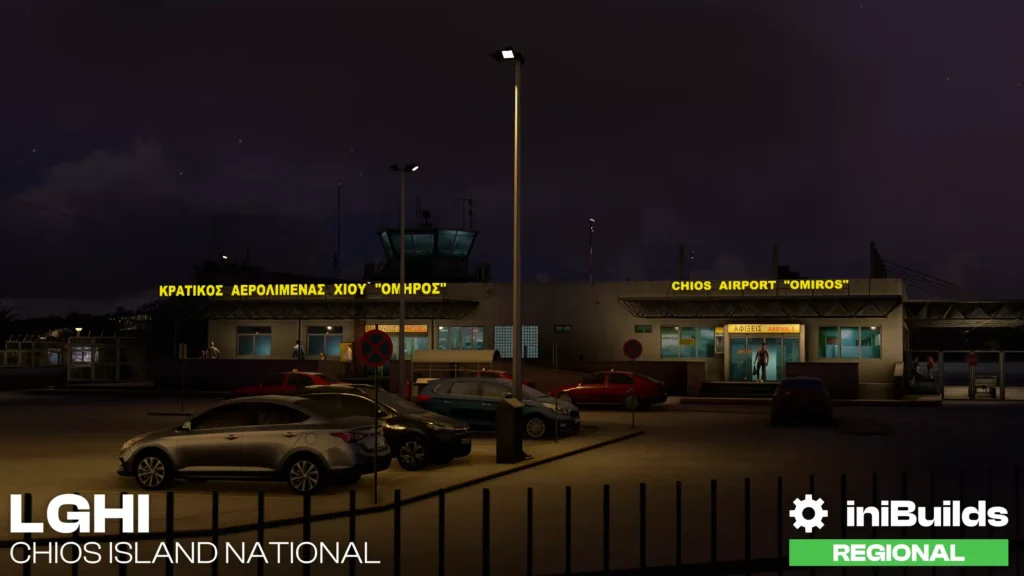 Chios Airport by iniBuilds is available at the iniBuilds store for €7.93 (approx.)
Chios Airport (also known as Chios Island National Airport) is a domestic airport serving the island of Chios, Greece. The airport features a 1,511m long asphalt runway (01/19) and is usually frequented by ATR-72s. Currently, the sole operators at Chios Airport are Greek-based Sky Express and Olympic Air. Destinations from Chios Airport include Athens, Samos and Thessaloniki.
Key Features
Hand-made ground textures with detailed, bespoke texture sets
True-to-life airport land side recreation with custom ground decals, signposts, vegetation, parking barriers and more
Accurate real-world decals and advertisements scattered throughout the airport to promote a true to life feeling
Accurately placed lighting
Surrounding objects including shops and boats
Hand-placed ground service equipment scattered throughout