Orbx took to their forums to announce that they are working on a rendition of Bern Airport (LSZB) for Microsoft Flight Simulator.
Orbx stated that Massimiliano Addante, who previously created airports for FSDreamTeam, has recently joined the team at Orbx and will be working on the rendition. The rendition will feature detailed modelling throughout, a custom ortho/projected mesh, and crisp 2K and 4K textures with PBR and static helicopters and GA aircraft. Mr Addante, a 3D environment artist, has previously been credited with working on awe-inspiring and detailed renditions of Chicago O'Hare International, Louisville Muhammad Ali International, Charlotte Douglas International, etc., for Microsoft Flight Simulator.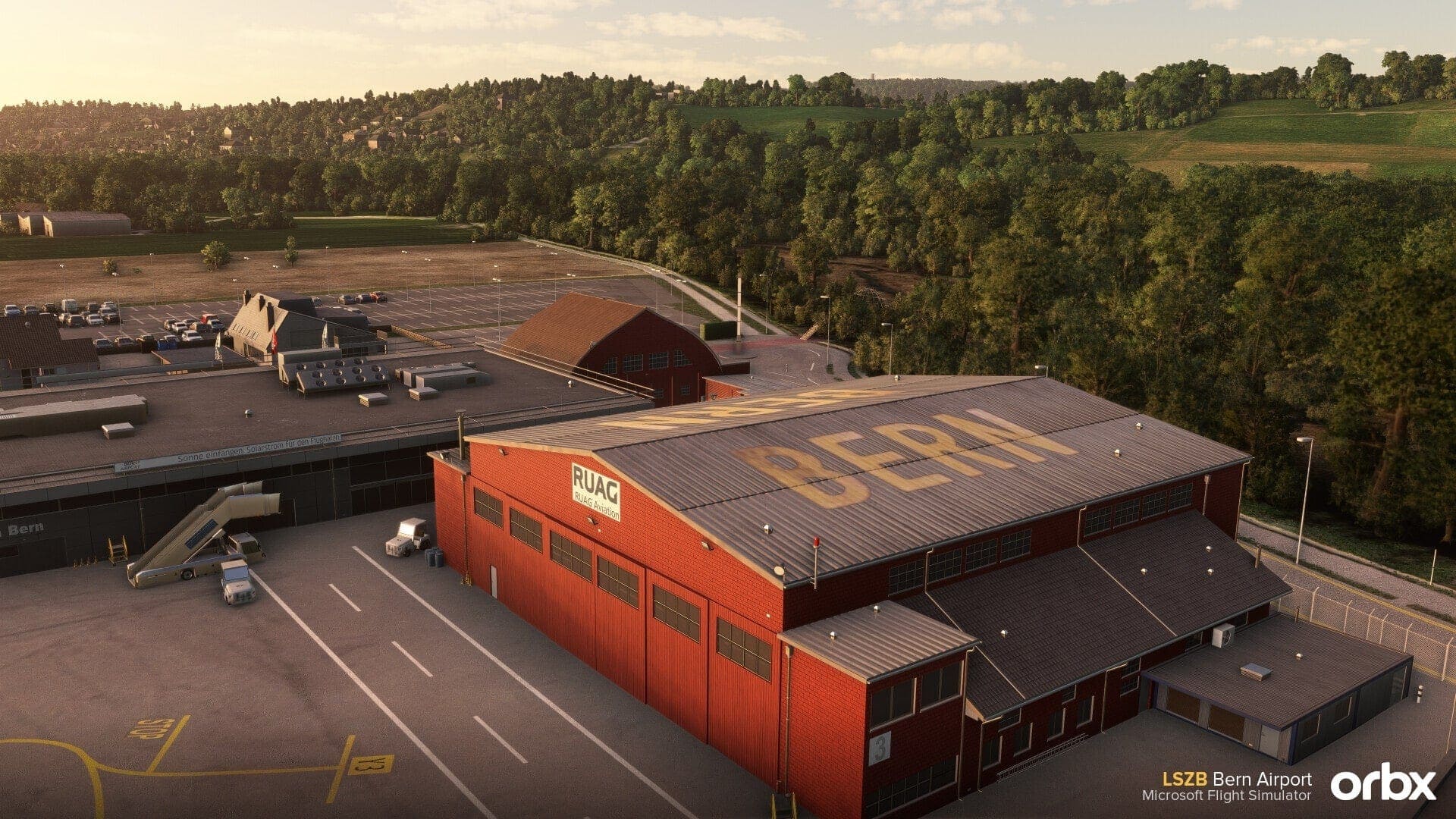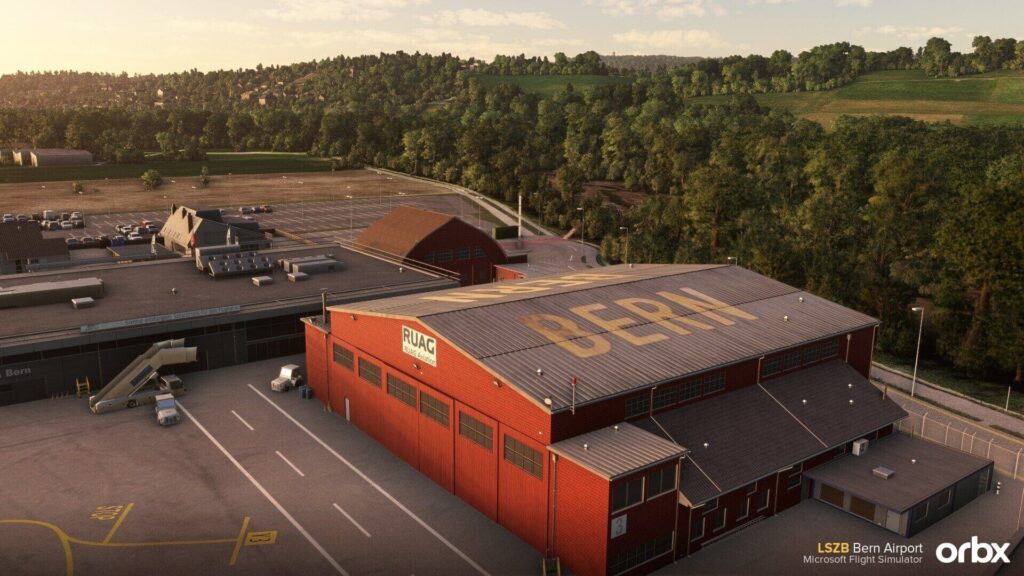 Bern Airport, officially referred to as Regionalflugplatz Bern-Belp in German, is a regional airport serving the de facto Swiss capital of Bern. It previously featured scheduled commercial flights to various European metropolitan and leisure destinations. Currently, it only receives seasonal charter flights from Helvetic Airways, a Swiss regional and charter airline. For those that love to fly challenging approaches, Bern has a couple of circle-to-land approaches to runway 32, taking you through some stunning views over the Alps as you make your way into the airport. Bern itself is largely known for its medieval city centre, The Rose Garden, Albert Einstein's flat in Kramgasse 49 and its eleven Renaissance Statues.
Orbx did not disclose any details regarding release and pricing in their announcement.