Recently announced via the Orbx forum, it is official that Orbx is bringing Gold Coast International Airport (YBCG) to Microsoft Fight Simulator.
Table of Contents
The Announcement
Gold Coast International Airport is officially coming to MSFS, courtesy of some dedicated work from the long-time developer, Matteo Veneziani. Having previously developed the airport for FSX and Prepar3D, Matteo already has a strong foundation to develop the airport with exceptional detail. Along with previous development knowledge, Matteo has been using real-world photography and input from locals to ensure that the product is developed to the highest standard.
Although precise details about the product's features are yet to be announced, Orbx shared some teaser previews of the upcoming release. The modelled objects appear to be highly detailed, including high-quality textures and logos.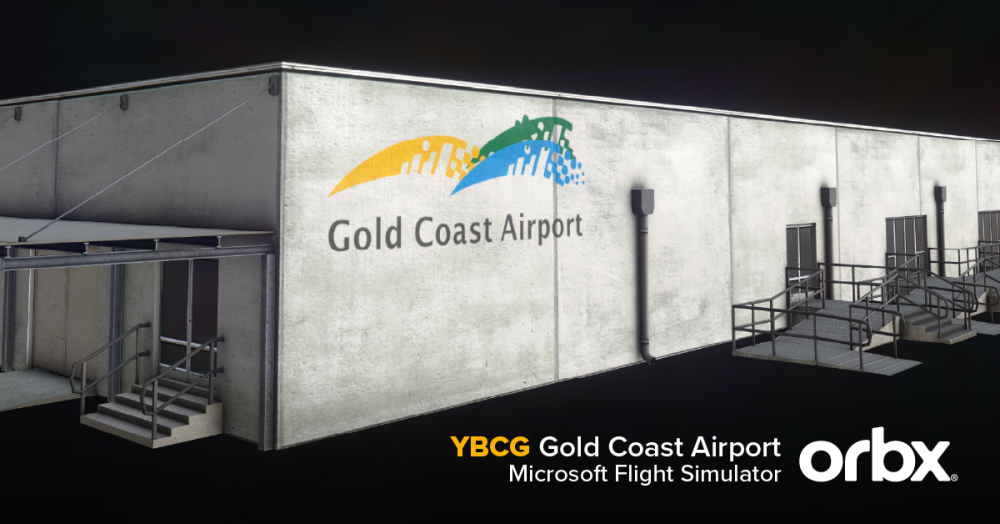 Although the previews only demonstrate the individual objects and not the actual airport, the community can trust Matteo's ability to piece the scenery together nicely based on his previous work. This work includes recent standout sceneries for MSFS, including Hollywood Burbank, Skiathos and Chester.
About Gold Coast International Airport (YBCG)
Gold Coast International Airport is the gateway to surfers' paradise in Queensland, Australia. Initially built as an air force facility, the former Coolangatta Airstrip is now a domestic hub with regular international flights. Located just 96km south of Brisbane, the seventh-busiest airport in Australia sees more than 6.5 million passengers pass through each year.
The airport receives several daily flights from across Australia with national carriers, including Qantas, Virgin, Jetstar, Rex and Bonza. More recently, AirAsia and Air New Zealand have begun operating daily flights to destinations across New Zealand and Southeast Asia.
Release Details
No exact release timeline has been provided by Orbx, but it was announced that the development is expected to be complete within the next couple of months. Further details, including pricing arrangements, are expected to be announced closer to the time of release. In the meantime, there are many other exciting MSFS developments in progress, which FSNews will keep you updated on.