The recently announced scenery of another three bush strips in Idaho by Orbx, developed by Milo Taylor, The Idaho Not So Deadly 3 is now available for everyone to purchase.
The Not So Deadly Three scenery is a follow-up for the recent bush strip sceneries that Orbx started developing this year, following the release of The Deadly Three and Papua New Guinea Bush Strips. The third package brings us back to Idaho to show three various bush strips with numerous new features.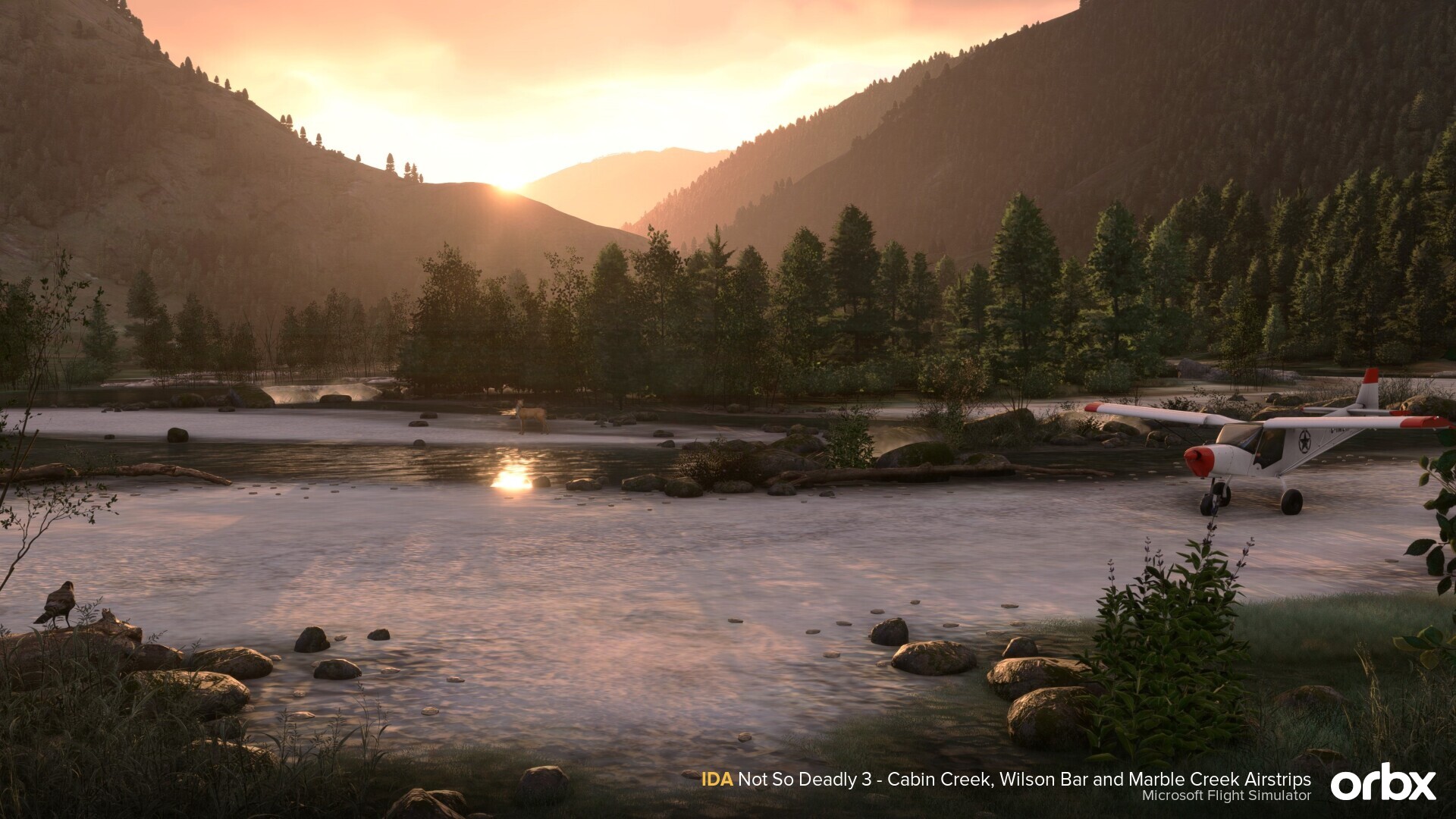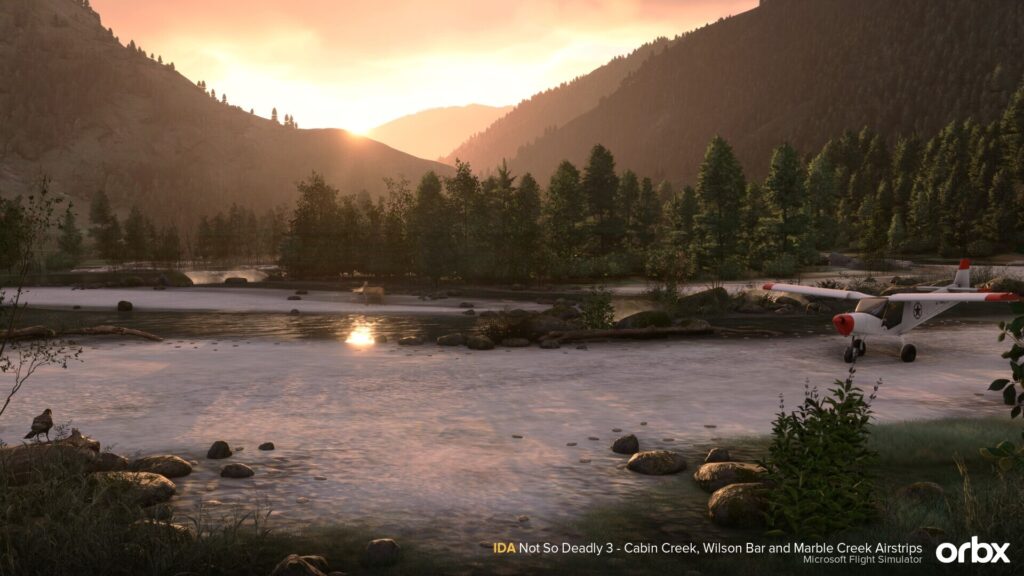 The airstrips covered in this release are I08 Cabin Creek, C48 Wilson Bar and ID8 Marble Creek. Cabin Creek offers a 1750ft uphill strip with an approach possible from only one side. The same applies to Wilson Bar, which offers a 1500ft uphill strip, with dogleg on the final. Lastly, Marble Creek offers the shortest strip from all of these. With only 1160ft of length, it offers a tight valley approach from both sides.
In addition, Wilson Bar and Marble Creek offer additional STOL areas.
From the technical side, the scenery is a step up compared to the previous release of The Deadly Three. These two packages share some features, but The Not So Deadly Three also has animated animals, birds, and an extensive vegetation library for the surrounding area. There area also all-new effects of smoke, fire and water spray.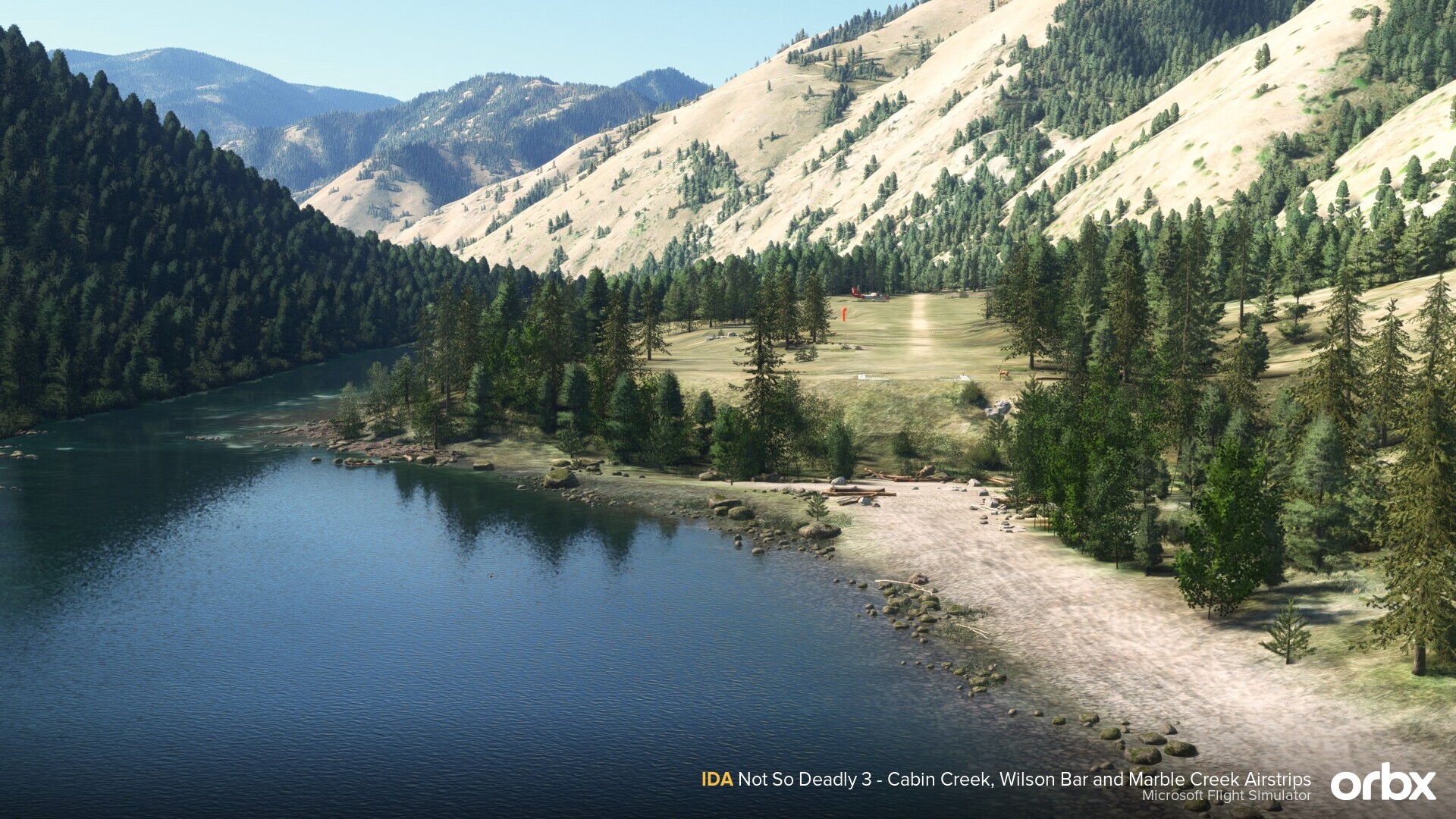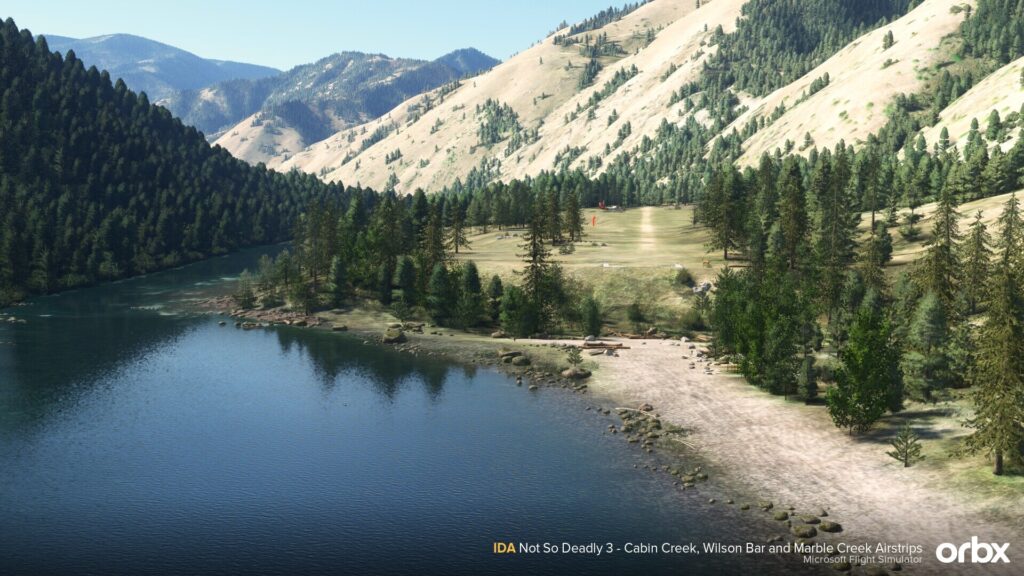 You can get this scenery package via Orbx Central and their website for approximately €11.95.