The Orbx team has today taken to their Facebook page to tell the community about the release of Melbourne International Airport (YMML) for Microsoft Flight Simulator.
Also known as Tullamarine Airport, it is the primary airport serving the city of Melbourne and it is the second-busiest international airport in the country. It opened in 1970 as a replacement of the nearby Essendon Airport, in which vicinity the headquarters of Orbx is located.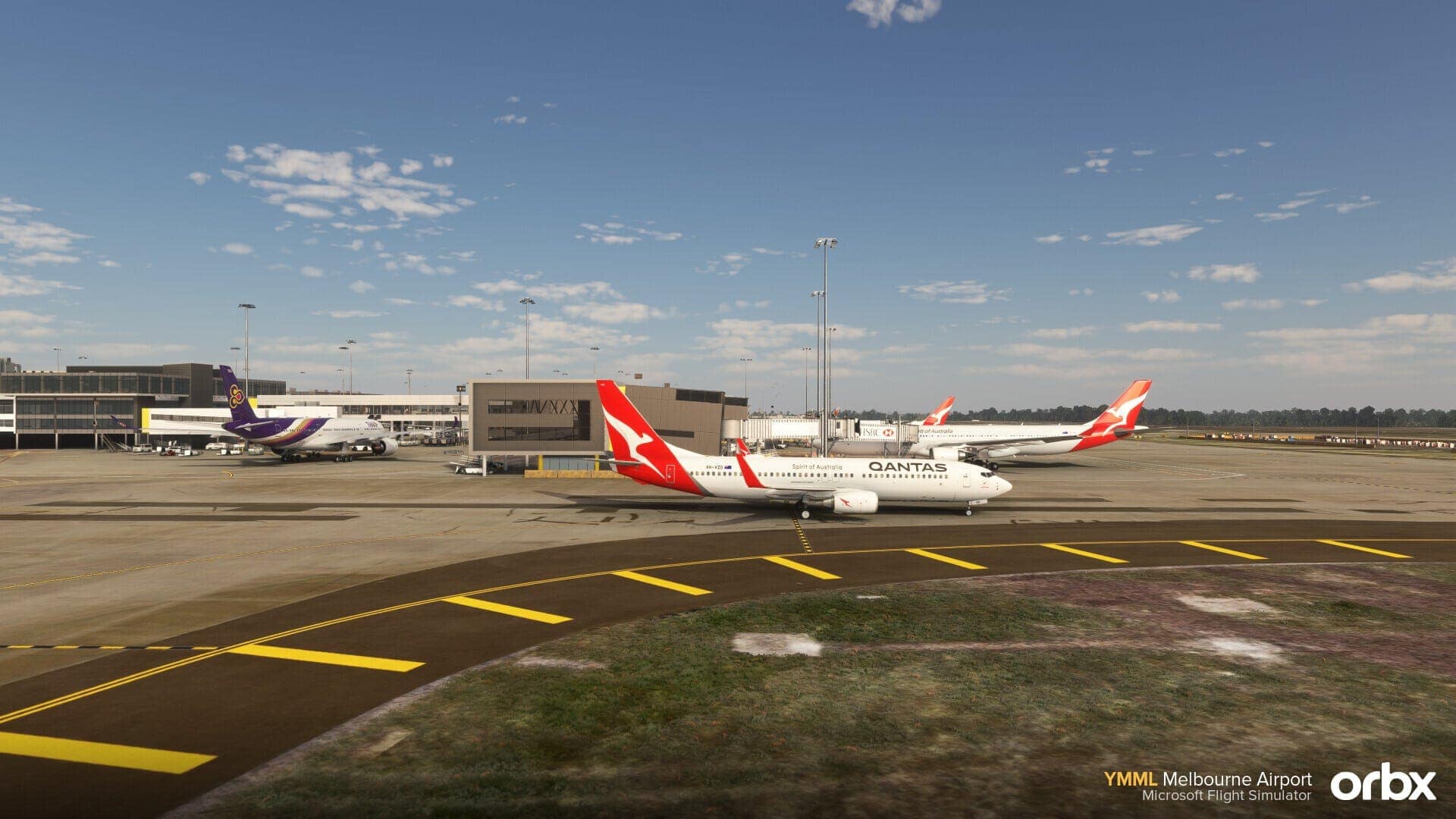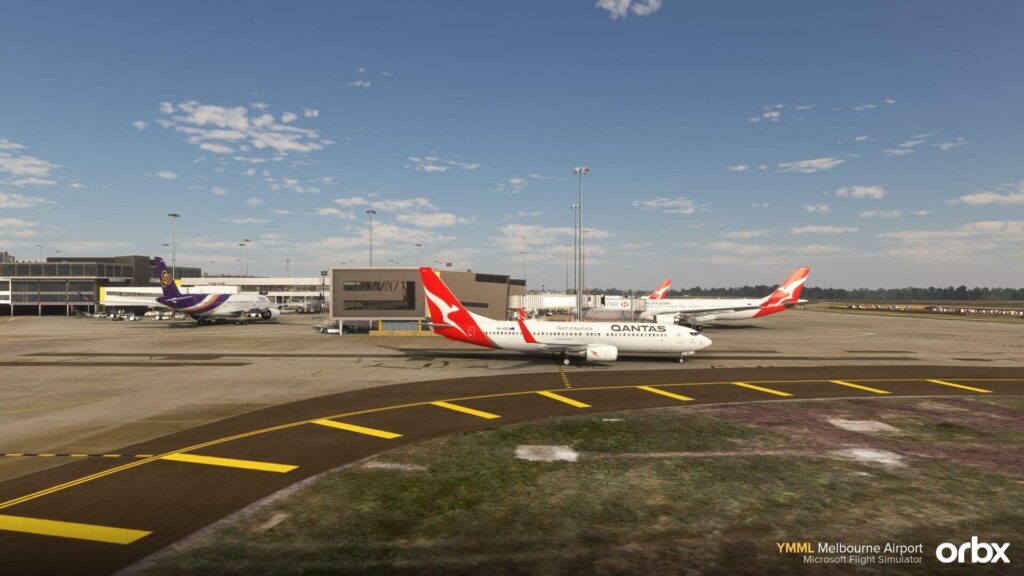 The airport consists of four terminals, one international, two domestic and one budget domestic terminal. Melbourne International offers flights to 33 domestic destinations and destinations in the Pacific, Europe, Asia, North America and South America.
Orbx created a detailed depiction of this airport with realistic ground poly, reflecting the latest airport layout as of May 2023, there are PBR textures across the whole scenery, as well as custom traffic animations and the VDGS system.
In addition to that, there is crisp satellite imagery used for the surrounding area, custom taxiway signs and lighting, over 100 clutter objects and custom points of interest. Lastly, there is also a GSX Pro profile included with the release.
Orbx Melbourne Key Features
Detailed depiction of YMML airport
Realistic custom ground poly reflecting layout as of May 2023
PBR texturing throughout
Interior terminal modelling of departure lounges
VDGS and custom traffic animations
Crisp satellite imagery
Custom taxiway signs and lighting
Detailed recreation of Melbourne Jet Base with an interior and static model of the restored DC-3, Kanana
100s of clutter objects
Includes custom POIs such as the Airservices Australia compound, landside hotels, carparks, Maccas and Mercedes-Benz dealership with helipad
The entire airport optimised with LODs
Includes a GSX profile by RW Profiles, Melbourne tour mission and C172 livery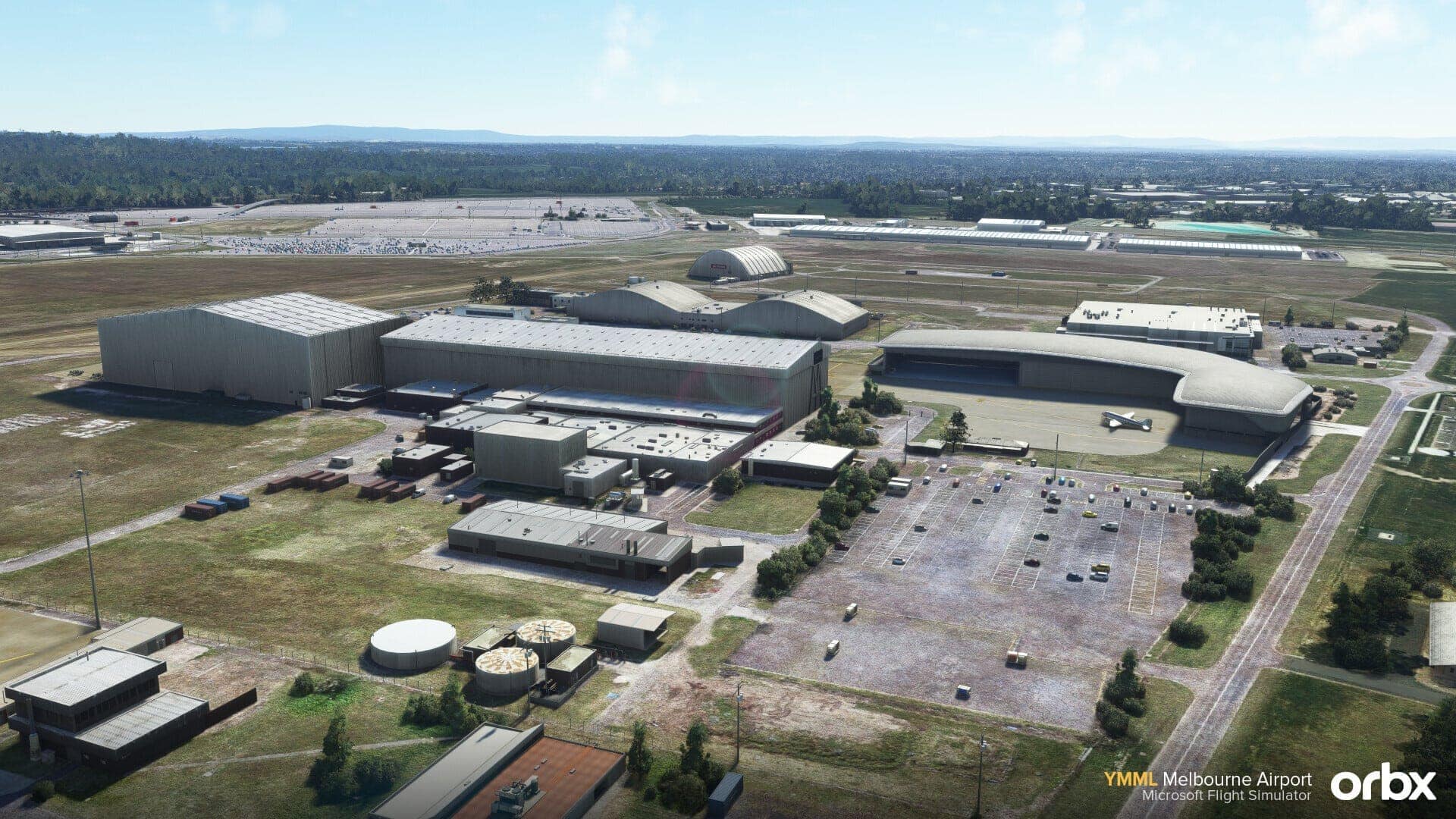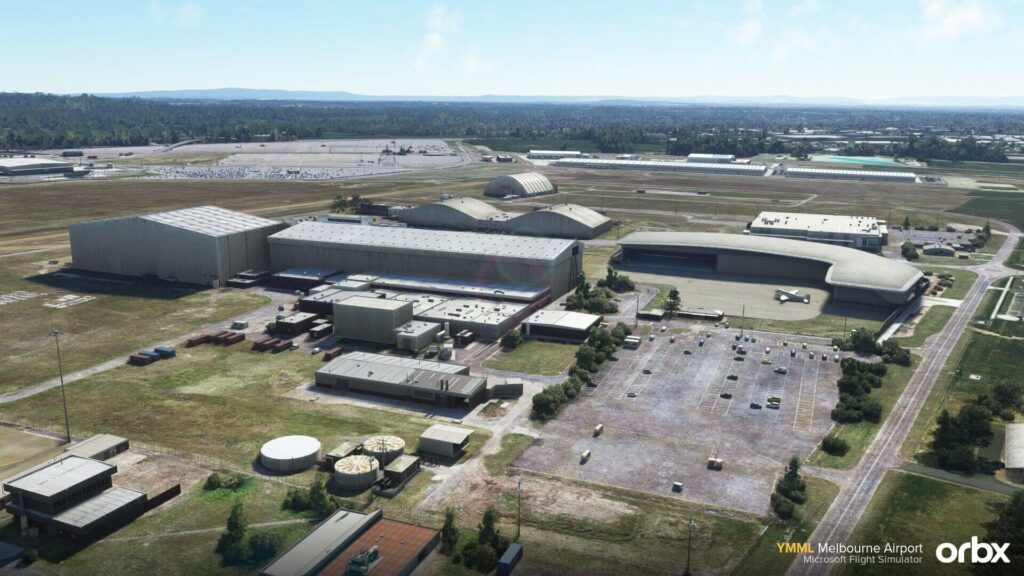 If you would like to get this scenery, you can do so through the Orbx website and their Central App for approximately €26.30.