Developer teams of BMWorld & AMSim have released their rendition of Montreal Airport for Microsoft Flight Simulator. The information about this release was published via Orbx's Facebook page and it is now the second-released Montreal-Trudeau scenery for Microsoft Flight Simulator within one week.
Table of Contents
About Montreal-Trudeau International Airport
Montreal-Trudeau International Airport (CYUL), formerly known as Dorval International Airport, is a large airport in Quebec, Canada. The airport is also home to Canada's Largest operator Air Canada, with its headquarters being located here.
It is the busiest international airport in Quebec and third-busiest in Canada by passenger traffic, with 15.9 million passengers passing through the airport in 2022.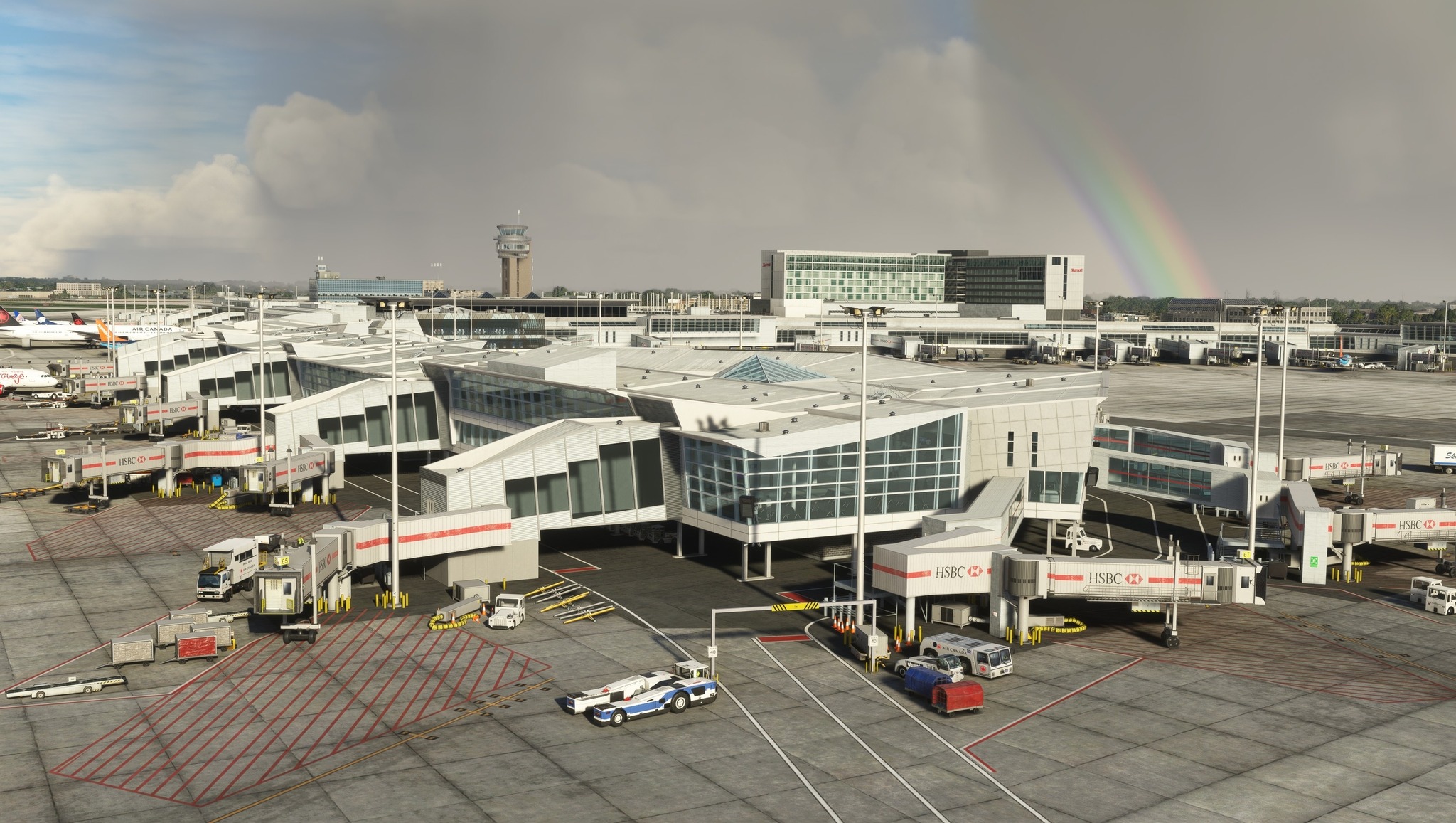 The airport is served by three different runways, two parallel ones (06/24 L and R) and 10/28 in an east-west direction. Virtual pilots can enjoy various flights to and from this airport all around the world, either to Asia, Europe, Africa and even South America, you have a lot of opportunities to try different and interesting flights from this airport.
Perks of BMWorld & AMSim Rendition
According to the feature list, this scenery offers a detailed terminal area, with custom animated jetways and custom ground markings. Furthermore, there are high-resolution textures placed all over the scenery, with a lot of attention to detail with some wear and tear. This helps the scenery to be less unified and so more realistic.
In addition to that, to save performance, BMWorld and AMSim utilized parallax windows. However, there is also a 3D interior in some important areas of the airport. The surrounding area was not left behind and there are also buildings fully modelled there.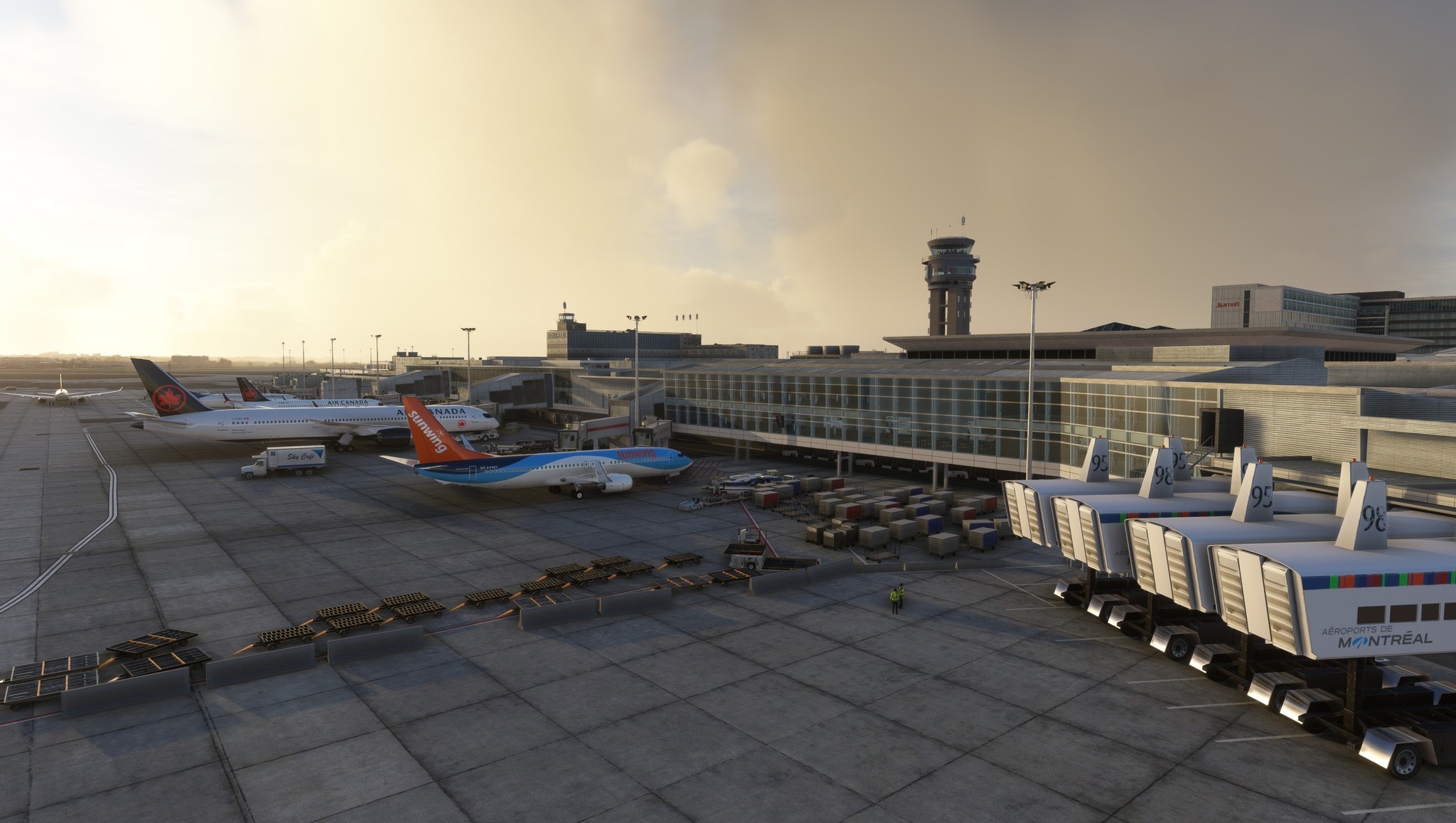 Features
Detailed Terminal area
Animated jetways
Custom ground markings
High-resolution custom ground textures, dirt, and other details
Surrounding buildings fully modelled
Custom runway guard lights
Parallax windows
Airlines codes are assigned to each parking
Fully compatible with FSLTL traffic
If you would like to read more about BMWorld and AMSim sceneries, make sure to read our article on their recent release of Phoenix Sky Harbor for Microsoft Flight Simulator.
You can get this Montreal scenery via Orbx Direct and their Orbx Central app for approximately €20.51.