Jeju International Airport takes the spotlight as Fly2High reveals, through Orbx's Facebook page, the official launch of their add-on for Microsoft Flight Simulator. This remarkable unveiling solidifies their portfolio with a trio of Korean airport add-ons for the sim, cementing their prowess in enhancing the virtual aviation landscape within this regional context.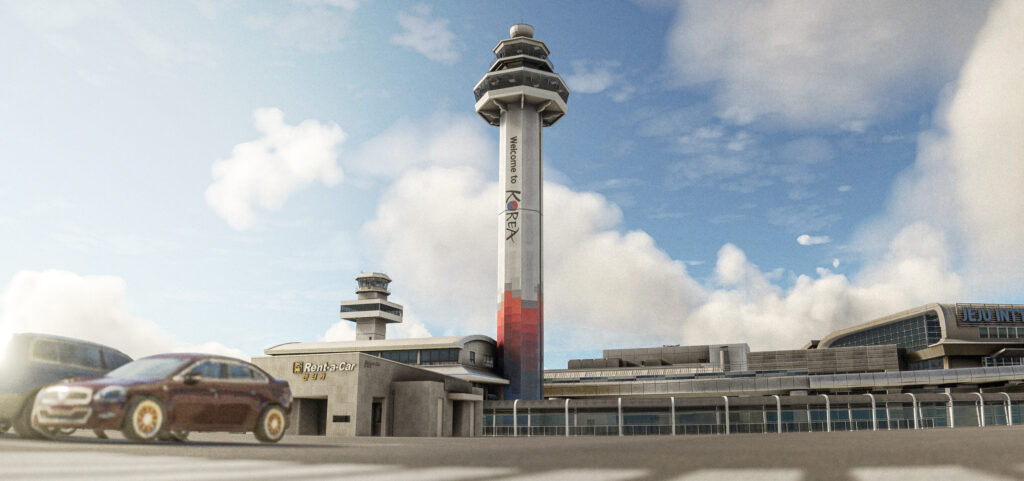 Nestled on the pristine Jeju Island in South Korea, Jeju International Airport (RKPC) stands as a pivotal hub of connectivity, blending functional utility with a touch of regional character. The airport's design embraces a harmonious fusion of contemporary aesthetics and the island's natural allure. The airport features two runways designed to aptly accommodate an array of aircraft sizes. These runways are strategically designed to optimize takeoffs and landings.
Leveraging the advanced capabilities of Microsoft Flight Simulator, the Jeju International Airport add-on by Fly2High offers an authentic replication of the airport's architectural nuances, runways, taxiways, terminals, and surrounding landscapes. This attention to detail extends to the interplay of light and shadow that graces its surfaces, the realism of reflective elements, and the intricately textured details that faithfully replicate their real-world counterparts.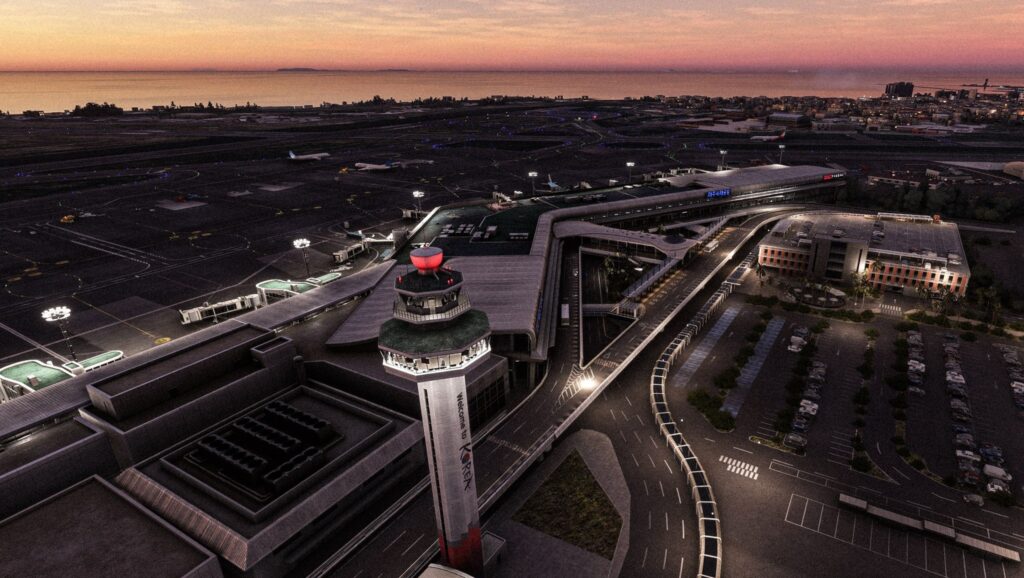 Jeju International by Fly2High Key Features
Accurate simulation of Jeju International Airport as of present
Hand-made ground textures (Runways, aprons, paths, roads)
Accurately modeled and positioned dynamic airport lighting
Highly detailed models of all airport buildings, objects, and surroundings
Official GSX Profile included
Good optimization of FPS
You can now acquire Fly2High's RKPC add-on designed for Microsoft Flight Simulator directly from Orbx's store for €20,19. For those keen on exploring more of Fly2High's scenery add-ons, you can find detailed information about their offerings on our website.