After the success that was MiniFCU, MiniCockpit revealed their upcoming MiniEFIS via their Facebook page back on the 30th of June.
Table of Contents
Who is MiniCockpit
MiniCockpit is a new company consisting of real-world Airbus pilots based in Hong Kong, that launched back in May of 2023 as a Kickstarter with their popular miniFCU. They create plug-and-play controls for virtual pilots for a reasonable price, you can read more about their work here.
Something About Their Previous Release
MiniCockpit has announced that the miniEFIS project will begin after the confirmation of mass production of the current miniFCU. MiniFCU is, as the name suggests, a plug-and-play FCU designed to replicate Airbus's FCU found in the A320 and A330 series of aircraft.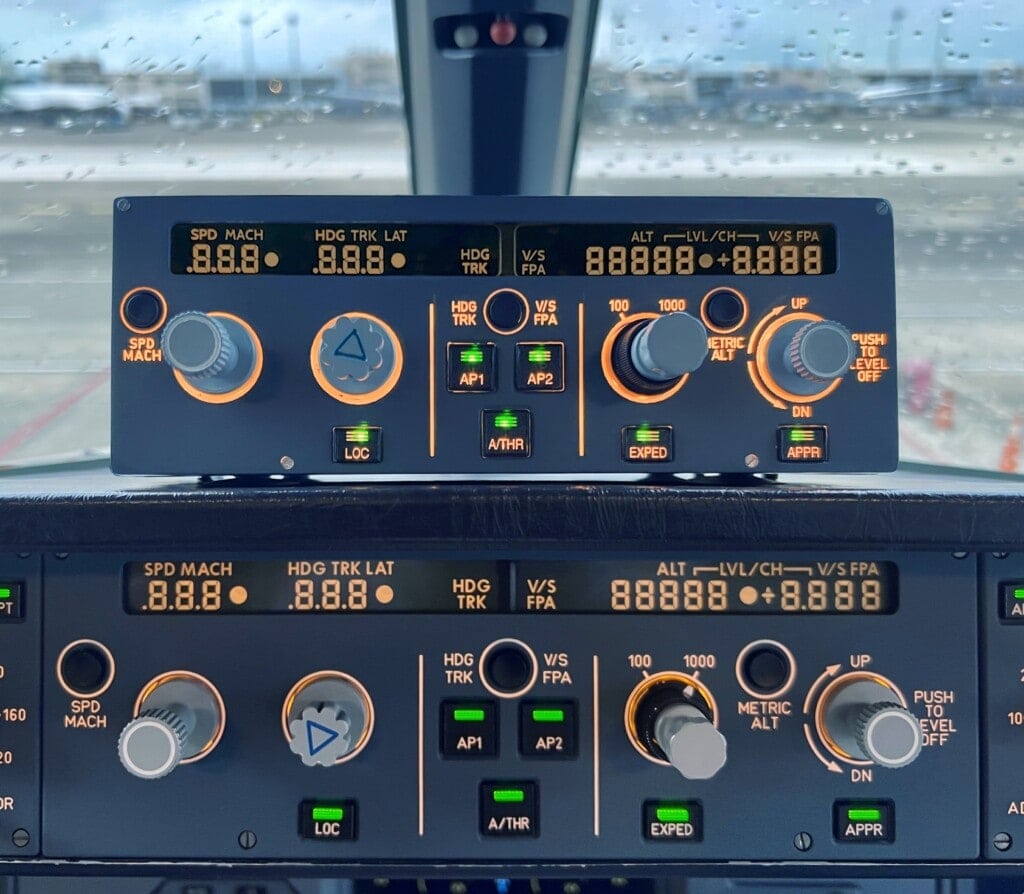 Currently, miniFCU is available for as low as $159. However, its final retail price is set to be $249. It is compatible with X-Plane 11 and 12 Airbus aeroplanes, such as FlightFactor A320, the ToLiss family and the default A330. It is also compatible with MSFS's aeroplanes, such as FlyByWire's A32NX, default A320, Headwind A339 and mainly Fenix A320.
MiniEFIS And Possible Next Project
Through their Facebook page, MiniCockpit shared a single image of their upcoming miniEFIS series, which should also become a thing on Kickstarter once the mass production of miniFCU is confirmed. As with its predecessor of miniFCU, it is also going to be completely plug-and-play.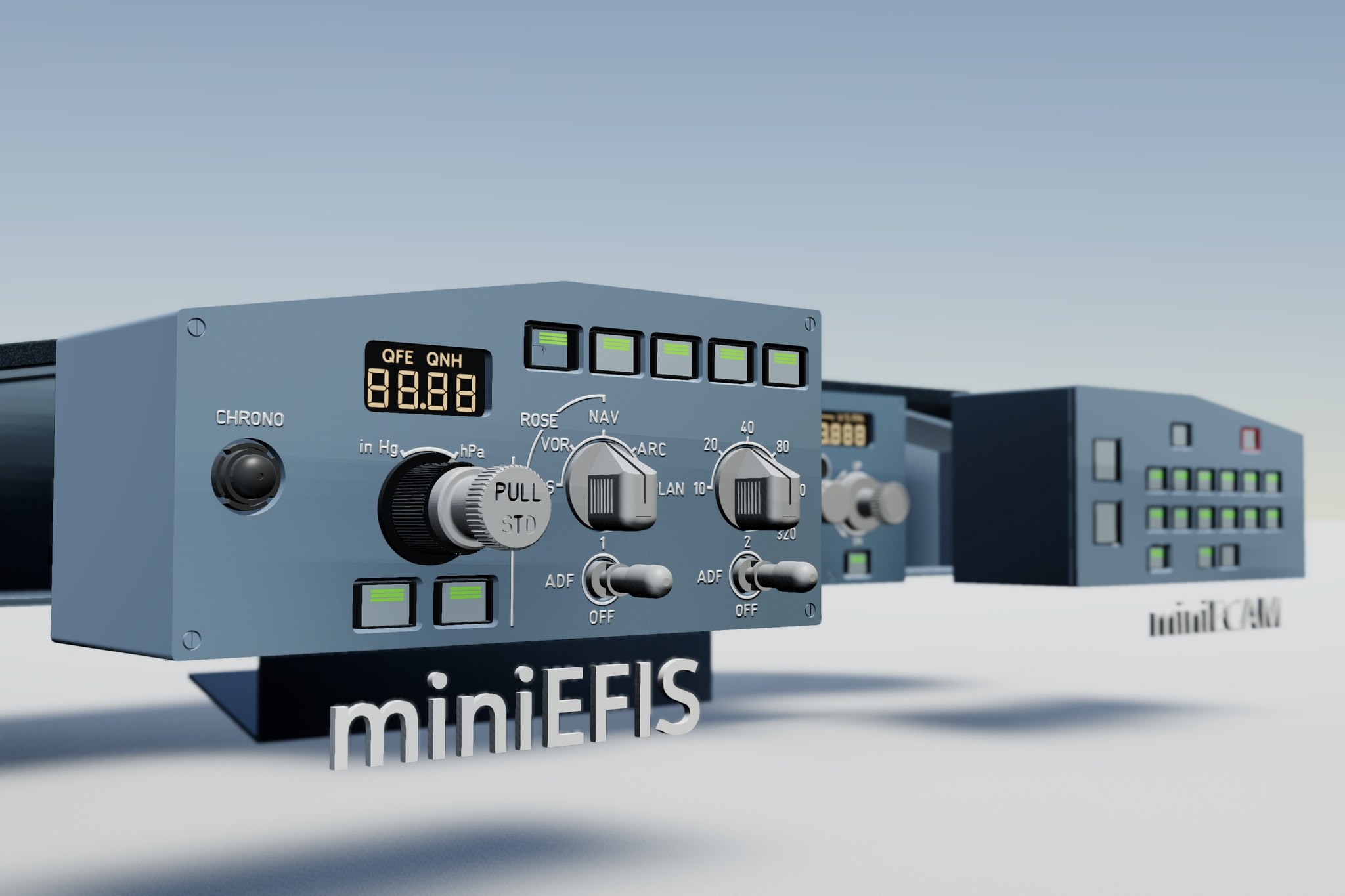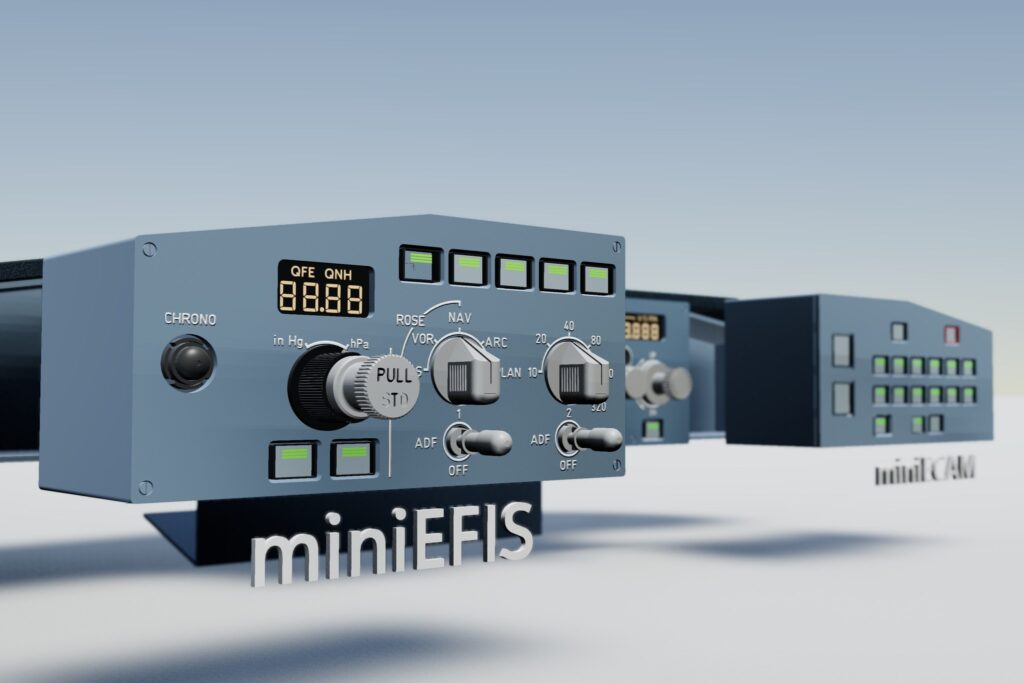 In addition to that, we can see a blurry render of miniECAM behind the miniEFIS in this preview. This confirms that MiniCockpit aims to bring as many Airbus systems to the community as possible.
What we may see in the future from MiniCockpit though is still a mystery. However, once we have more information on the upcoming miniEFIS, we're going to keep you updated on all of their progress.