Origami Studios has published a v1.4 update for their London Gatwick Airport (EGKK) for X-Plane 12. This was announced by developer Delta_Who on the Origami Studios Discord server. The update is free for all users. Origami had previously released v1.3 for X-Plane 11, however, the new update is available only for X-Plane 12.
Table of Contents
Gatwick Airport v1.4 for XP12
According to the Origami team, Gatwick Airport v1.4 will be using an unreleased fog lighting feature for X-Plane 12. The team says that new lights have been created with this in mind, but some of the lights will be updated when this fog lighting feature is released. "We extensively use cheat lights to keep performance up, but this results in floating lights which can still be seen at some areas off-apron", says the team. They are waiting to see what sort of impact the new effect will have.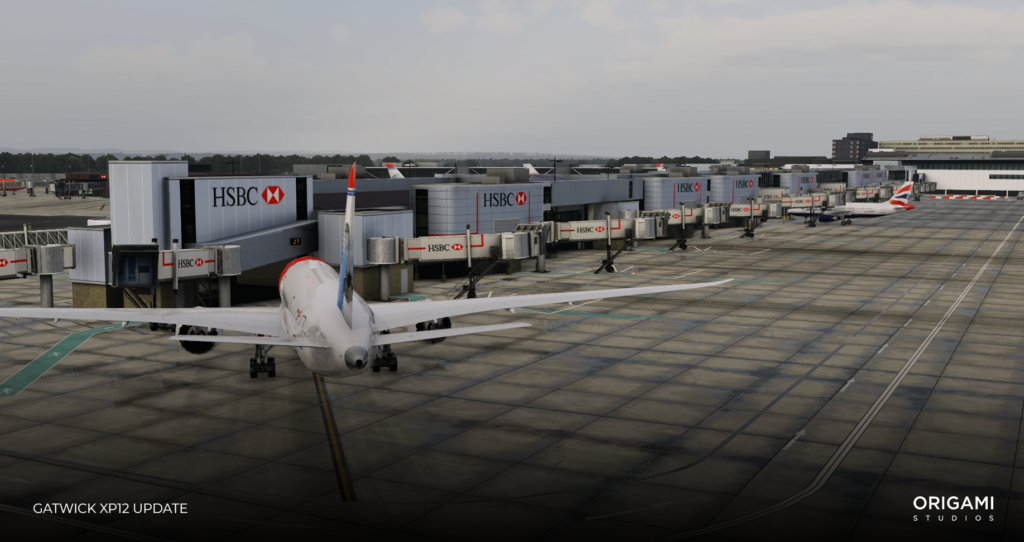 Origami is keen on listening to community feedback, and the weather maps at Gatwick Airport will be dynamic based on it. "This is just to get folks up and running – and can actually see the runway in the snow", they write.
Closing notes
For those who prefer different simulator platforms: Origami Studios has also released London Gatwick for Microsoft Flight Simulator. So far all of their other releases shown on their webpage have been developed for X-Plane. To learn more about other Origami Studios releases, do check out our report on the MSFS version of the rendition.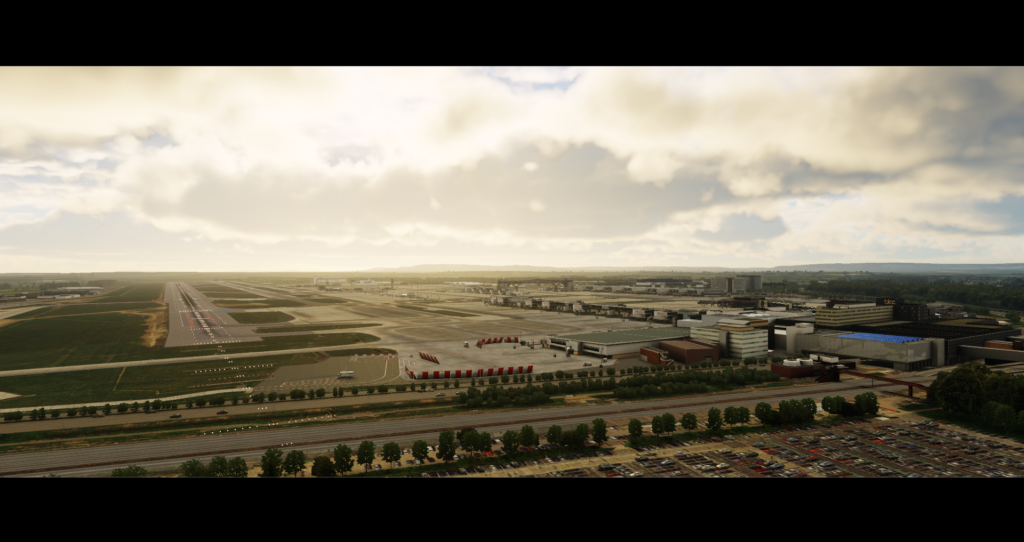 A full list of changes
Here is a complete list of all the changes we can expect coming with the latest update:
Red Bars are now in a separate folder, so you can easily disable them
Lights modified for XP12 should mostly be fog ready (Preliminary and subject to feedback)
Lights now have billboards
Fixed Glass transparency for airbridge
Fix for vehicles trotting across the runway
Experimental fake 3D interior effect
Missing pillars under Pier 3
Changed spacing of "red stop bars"
Snow/rain preliminary support (subject to feedback)
Some slightly altered textures and normals on the piers
Adjusted water reflections
Fixed LITs for Pier 5