At AirVenture Oshkosh earlier this week, Redbird was flying in full force as they introduced the new Redbird MCX full-motion simulator for anyone to try. Although their primary market is flight schools with their complete simulation hardware and software combinations, including a full-motion simulator,  Redbird is also known for high-quality hardware peripherals for your home cockpit, like their yoke and throttle quadrant.
Josh Harnagel, VP of Marketing at Redbird Flight, tells us, "Redbird MCX is an Advanced Aviation Training Device (AATD) that provides dual pilot controls, compared to their other offerings with single seats. "He goes on to explain that dual controls allow the student or the instructor to take control at any time just like real-world aircraft training." An AATD system is authorized for FAA-certified hours in a pilot's logbook, unlike our home flight simulators like Microsoft Flight Simulator or X-plane.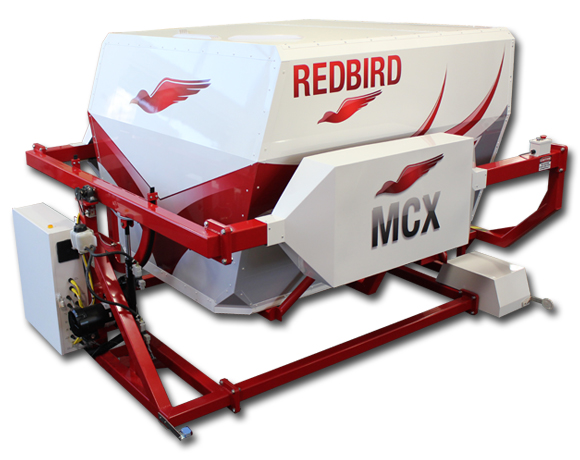 The MCX also features the most sought-after feature for any sim pilot: full-motion simulation. This is achieved through its enclosed fiberglass body housing the pilot, flight instructor, and controls away from outside light and glare. Three screens comprise the standard forward-looking view, and two side screens, mounted vertically, comprise the peripheral views. The complete simulator box is mounted on gears and motors to move all axes while flying—the ultimate in-flight simulation. With the convenience of 120-volt operation, they are literally plug-and-play. In this simulator, a pilot can request a specific cockpit panel and switch it out using four thumbscrews. They can change from steam gauge configuration to glass cockpit configuration in minutes.
The EAA HQ Pilot Proficiency Center has twelve "LD" model simulators busy with pilot bookings and Certified Flight Instructors standing by the whole week of Oshkosh to assist with pilot maneuvers. The LD doesn't have full-motion movements. It is similar to home flight simulator cockpits but has Redbird's custom hardware and software. Mathew Humphry, a support technician for Redbird, says the new MCX full-motion simulator is the next upgrade from the current LD for pilot proficiency training.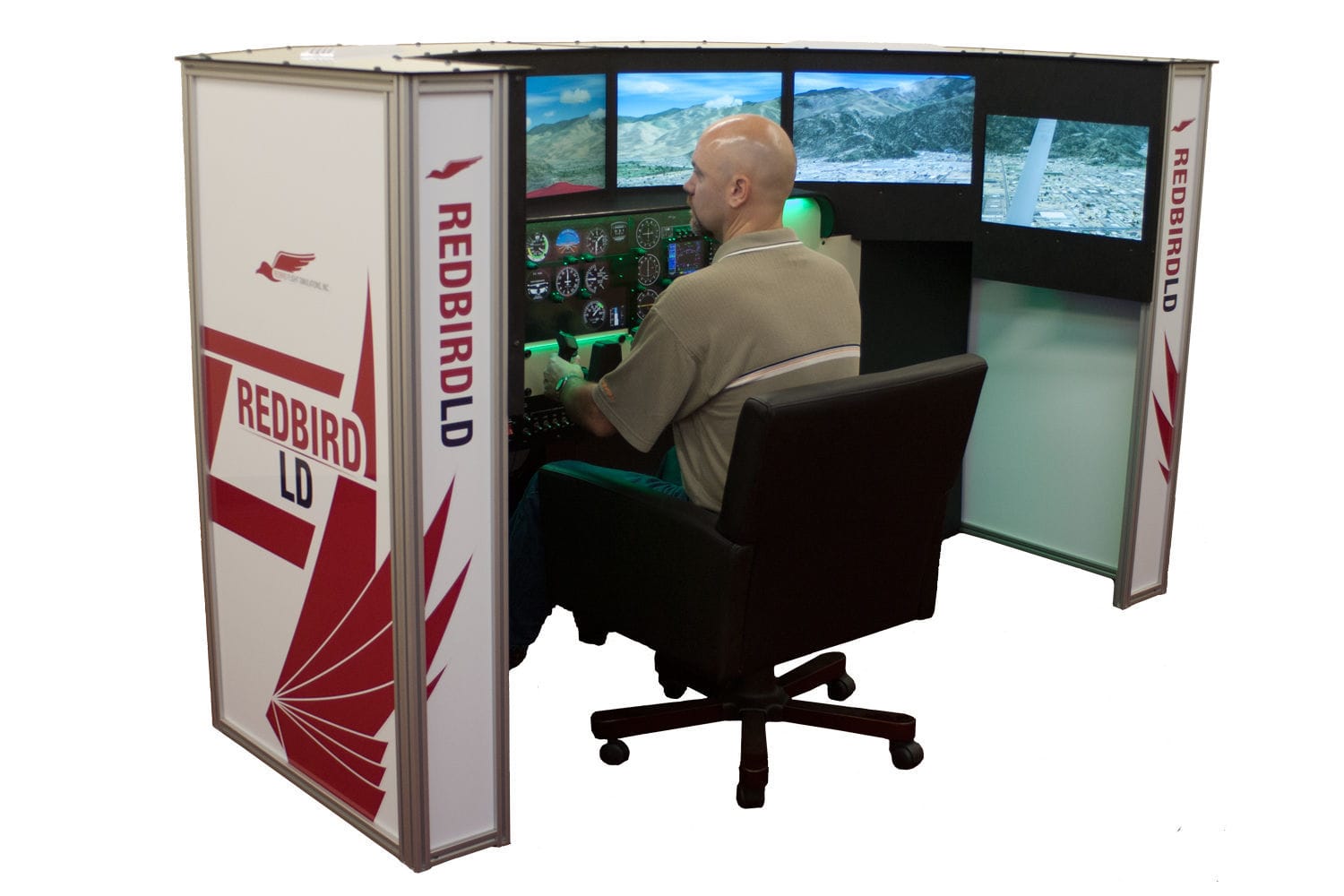 Additionally, there were more MCX simulators in the EAA Pilot Training Center at the core of Oshkosh. That gave us three hardware peripherals to test with a lineup at each of them. Certified pilots were willing to stand in line in the heat of the day to get a chance to fly the MCX. Their reactions after their flight were very exciting to hear.
You can read more about hardware for flight simulation in this article from Honeycomb for general aviation and this one from miniCockpit for airliner hardware for your home cockpit. The Redbird MCX full-motion simulator is listed on the official Redbird website for USD 89,900.