TFDi Design took to their Facebook page to post previews of their rendition of the McDonnell Douglas MD-11 for Microsoft Flight Simulator.
TFDi Design previously, almost exclusively, previewed their rendition of the aircraft in Prepar3D and had so far hardly shown off the aircraft in MSFS. This is also the first time the team has previewed the aircraft after last year's notable yet controversial pre-sale of the rendition.
The latest previews by the TFDi Design team primarily showcases the interior of the aircraft namely, the cockpit and the cabin of the passenger version. We can see the economy cabin seats, a close-up look at the center pedestal and a view of the flight deck from the flight engineer's seat. All in all, the texture work in the flight deck looks stunning and the passenger cabin is nice to have.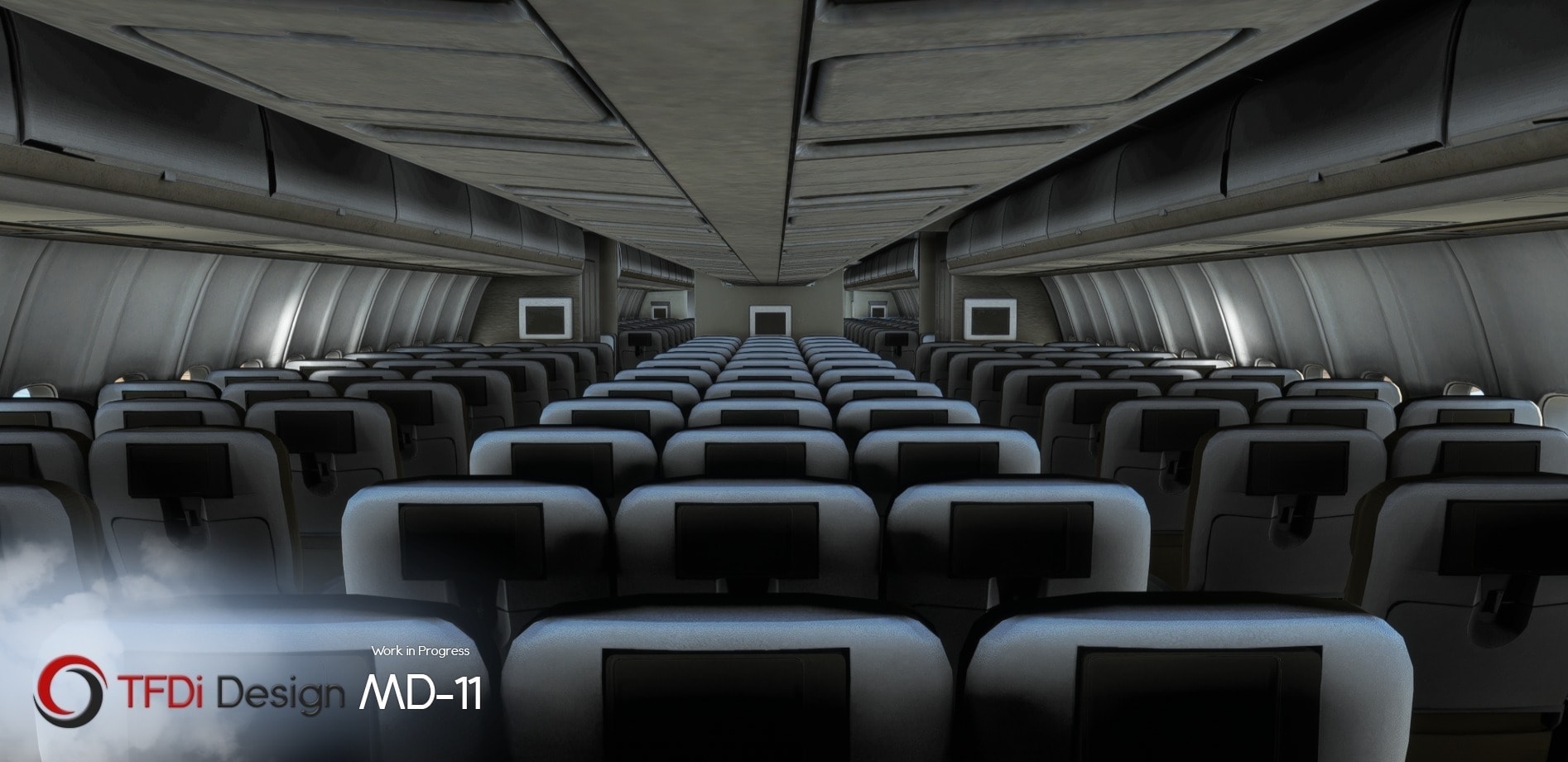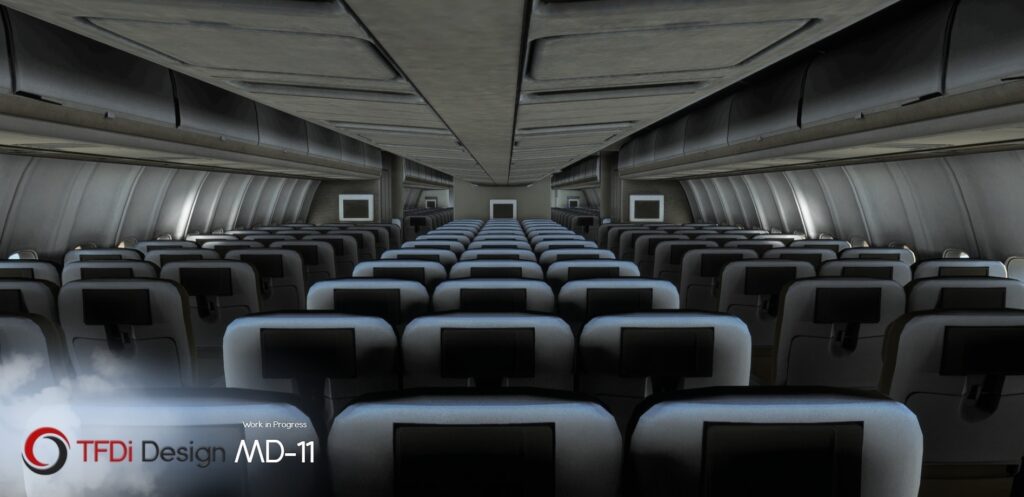 The McDonnell Douglas MD-11 is an American tri-jet wide-body airliner developed and manufactured by McDonnell Douglas and later by Boeing Commerical Airplanes. Originally developed from the DC-10, it maintains the basic tri-jet configuration. This aircraft is equipped with updated GE CF6-80C2 or PW4000 turbofan engines. It has a slightly wider wing span with winglets, an increased MTOW of 286 t, and a stretched fuselage to accommodate 398 passengers over a range of 7,130 nm. Around 200 were built-in passenger and cargo versions with many passenger versions converted to freighters.
Unfortunately, no further information regarding a potential release date was shared. The rendition still remains a work in progress and we will be sure to update you should any information arise. Do read our previous coverage on the development of the MD-11 here and here.