Scenery developer DominicDesignTeam took to their social media platforms to announce the release of their Philadelphia International Airport rendition (KPHL) for Microsoft Flight Simulator.
Table of Contents
What Does This Scenery Offer?
Just like any high-quality payware airport, this scenery features accurate PBR textures and detailed handcrafted buildings, with intricate interior models. Additionally, this rendition features intricate ground textures and custom jetways.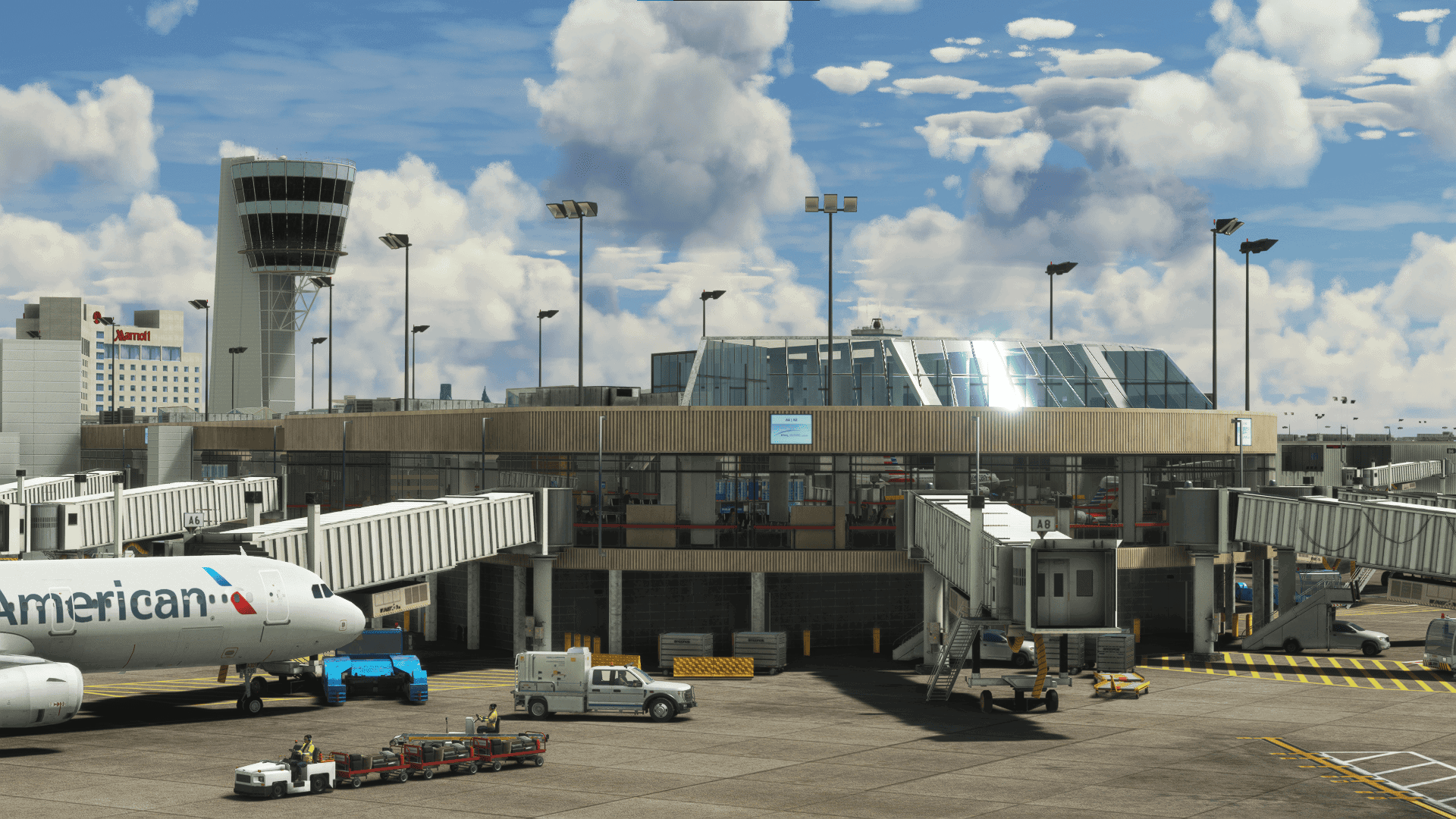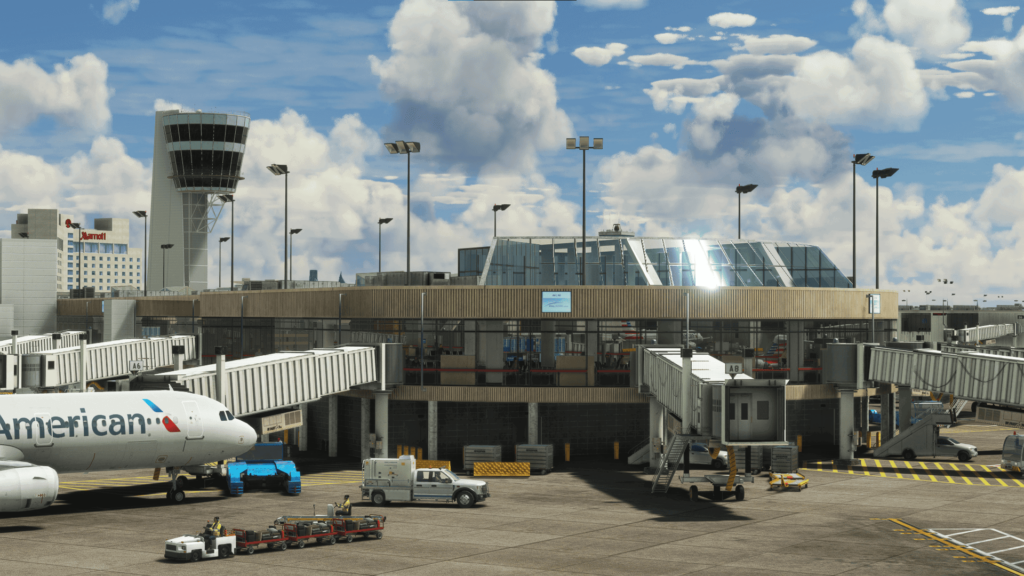 The developer went as far as animating different artefacts in the scenery. Notable examples include passenger and airport train animations. This feature livens up the rendition and increases immersion. Similarly, the implementation of dynamic lighting allows nocturnal flyers to enjoy the illuminated airport.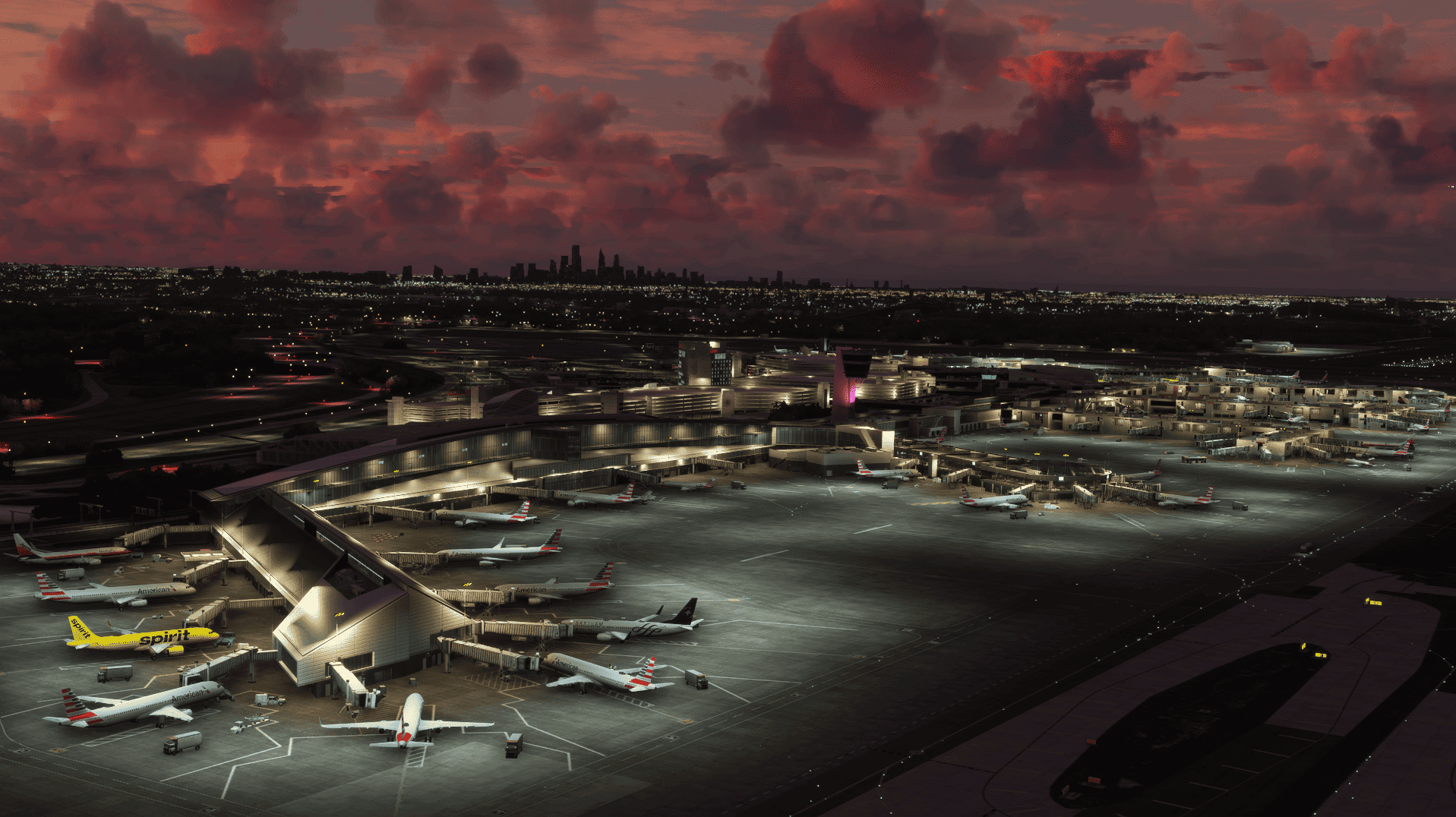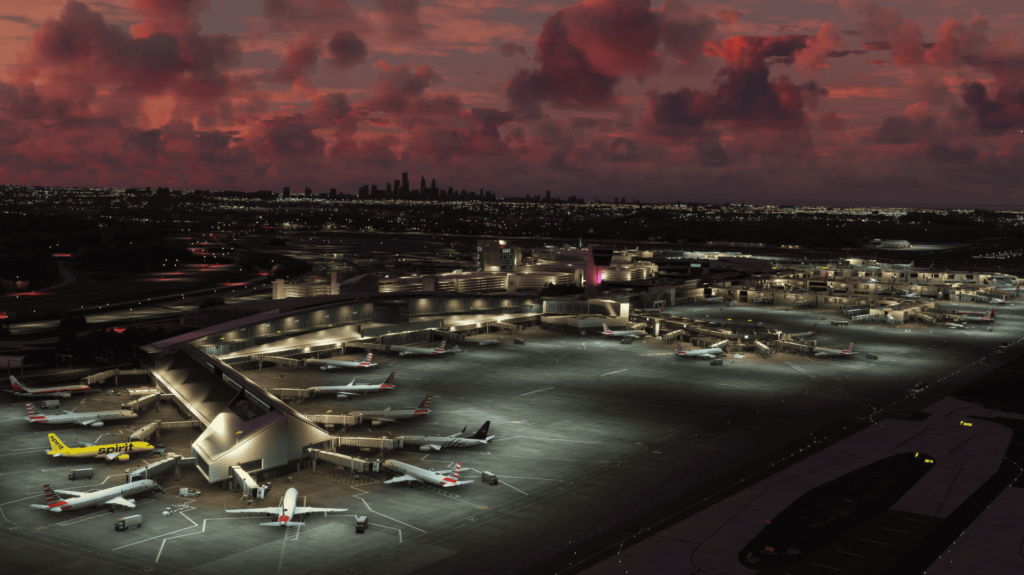 Notable Information Regarding the Rendition
Philadelphia International Airport by DominicDesignTeam is available for purchase on SimMarket for 19.19€. At the time of writing, the scenery got updated to V.1.1. This minor update is aimed at correcting certain imperfections and bugs.
This scenery will complete against MKStudios' rendition for the same airport, which was released in April 2023. Read Mustafa's article to have a glimpse at MK Studios Philadelphia.
Background of Philadelphia International Airport
Philadelphia International Airport is the primary airport serving Philadelphia, and is also the largest airport in the state of Pennsylvania. It features four runways (varying from 1,500m to 3,600m in length) and six terminals (with a total of 126 gates). The airport is a regional cargo hub for UPS Airlines and a focus city for Frontier Airlines, an American low-cost carrier. Destinations from Philadelphia International include Doha, Paris and San Francisco.
Key Features
PBR Textures
Dynamic Lighting
Real Ground Markings
Custom, painstakingly hand-crafted pavement, showcasing all imperfections including dirt
Custom jetway
Custom animation object, passenger animation , train airport animation …
ADD AI Aircraft parking code