Flight-sim hardware company Honeycomb Aeronautical took to its Facebook page to announce that pre-orders are now open for its upcoming Charlie Rudder Pedals line-up.
Well-known for its previous Alpha Yoke and Bravo Throttle products, Honeycomb aspires to complete the collection with its new Charlie Rudder Pedals. These pedals are made with durable aluminium and are specially designed to "provide pilots with the most realistic and immersive flight experience".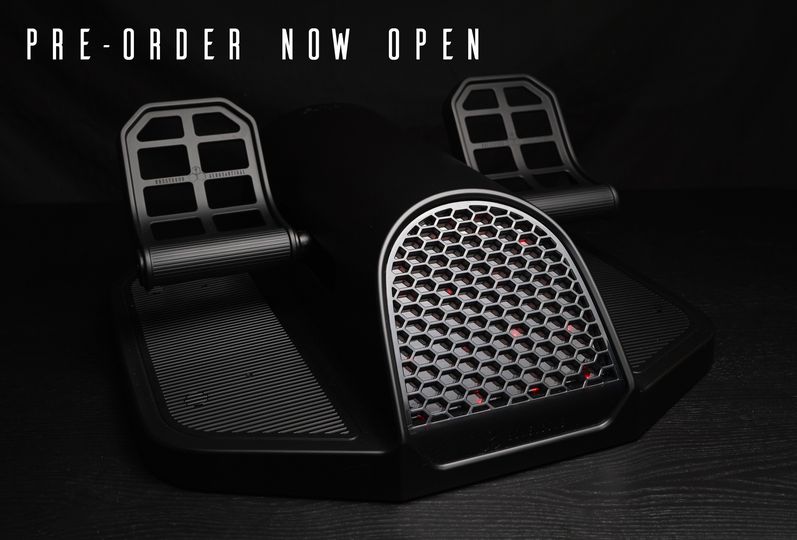 The pedals are compatible with both PC and Xbox platforms. However, Xbox users must also purchase the Honeycomb Alpha XPC Yoke and the Honeycomb Xbox Hub for the pedals to work. The pedals are compatible on X-Plane, Prepar3d and Microsoft Flight Simulator.
Pre-orders for US customers will be shipped on June 30th. Unfortunately, EU and Global customers need to wait until August 30th to get their hands on the product.
If you are a reader from the US, you can pre-order the Charlie Rudder Pedals from the Honeycomb website for $349.99. Readers from the UK and Europe can now place their pre-orders through the Aerosoft store for €310.92. Honeycomb limits the pedals' sales to one per customer to prevent scalpers from exploiting the market.
If you are interested in learning about the quality of Honeycomb products, read George's review of the Honeycomb Alpha XPC and Bravo Throttle Quadrant.
Key Product Features
All Alloy Metal Pedals
Left and Right Toe Brake Axis
Adjustable Pedal Angles
Realistic Mechanical Movement
Reversible Carpet Spikes with Large Rubber Grip Surface
Adjustable Tension Knob